'Blonde': Ana de Armas' Marilyn Monroe Movie Delay Explained
Netflix's Marilyn Monroe biopic Blonde was set to be released in 2021, with Oscar buzz already rife in the lead-up to it coming out.
However, the streaming platform has since decided the film would be delayed until 2022, with no word on when in the year it is likely to air.
Blonde is a fictionalized retelling of screen icon Monroe's life, with Ana de Armas taking on the lead role of Norma Jeane Mortenson—Monroe's real name.
It is based on Joyce Carol Oates' novel of the same name, which chronicles the inner-life of Monroe but is not a biography of the star.
Variety first reported the delay on July 28, but did not give a reason for the decision other than claiming director Andrew Dominik's decision to have "very little dialogue in it" means it could potentially be seen as too arthouse for awards season.
It is understood that Dominik's film is not yet finished, and that is the reason for Netflix's decision to move the release date to 2022.
An industry source has since claimed the film was delayed because of "sexually graphic" content that is said to be featured in the movie.
In a report collated by The Things, it was claimed Netflix executives were "horrified" by the final cut of the film, and were "caught off-guard" by the film Dominik had made.
The industry source cited by The Things claimed: "Blonde is a sexually graphic NC-17 depiction of Monroe. Netflix was absolutely horrified by the cut Dominik submitted to them, which included a rape scene and 'bloody menstrual cunnilingus.'"
The source added that there appears to be conflict between Netflix and Dominik as the streaming service has requested he make changes to the film, but he has apparently refused to do so.
While there has been no confirmation from Netflix about the film's content, the book it is based on does feature some notably dark scenes—and the author herself has praised the film for being a "startling" and "very disturbing" adaptation.
In one particularly dark scene from the novel, a 21-year-old Norma Jeane meets with a producer named Mr. Z for her first movie audition at a place simply named The Studio.
While she believes it's because her talent has been recognized, when Norma Jeane meets Mr. Z he takes her to his private apartment behind his office and brutally rapes her.
The disturbing scene sees Norma Jeane trying to rationalize the sexual assault, and she says of Mr. Z in a diary entry: "He was not a cruel man I believe but one accustomed to getting his way."
After the attack, Norma Jeane is given the part she "auditioned" for and at the end of the chapter she declares she has started her "new life," and has adopted the pseudonym Marilyn Monroe.
The film is said to feature "a rape scene," though it is not clear if it is the one with Mr. Z.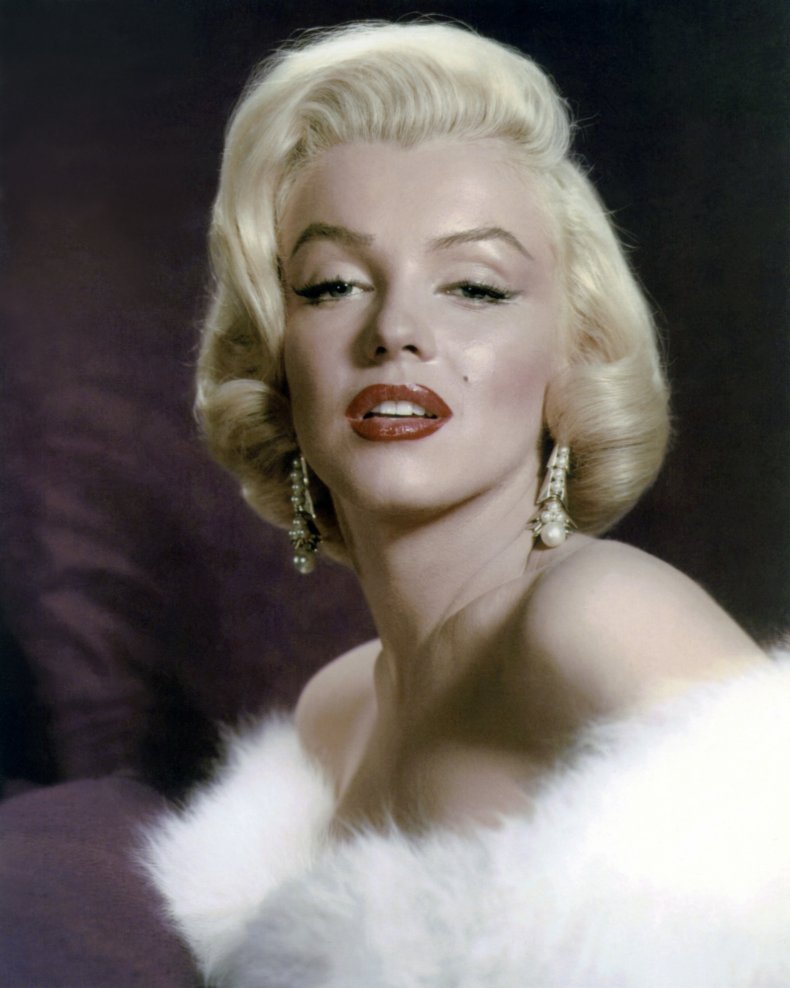 In August 2020, Oates said on Twitter that she had seen an early version of Dominik's adaptation of her book, and she praised it as "brilliant."
Oates wrote: "I have seen the rough cut of Andrew Dominick's adaptation & it is startling, brilliant, very disturbing & perhaps most surprisingly an utterly 'feminist' interpretation... not sure that any male director has ever achieved anything [like] this."
In an interview with Deadline on June 4, Cannes Film Festival chief Thierry Frémaux said he had invited Blonde to be screened Out Of Competition at the event, but said Netflix turned down the offer.
Frémaux also added that the film is "beautiful, I saw it," but he did not elaborate on its content.
Newsweek has approached Netflix spokespeople and Joyce Carol Oates' representatives for further comment.
Update 8/09/2021 3:17am ET: This article was updated with more information on the reason for the film's delay.