Andrew Tekle Sundberg GoFundMe Hits $20k, Sparks Kyle Rittenhouse Comparison
A GoFundMe page for a man who was fatally shot by police snipers last week has topped $20,000.
Andrew "Tekle" Sundberg, 20, was killed in the early hours of Thursday after an hours-long standoff at an apartment building in Minneapolis. It began at around 9:30 p.m. on Wednesday after a mother with two young children called 911 to report someone had fired shots through the wall of their third-floor apartment, police said.
The case has led to comparisons online with Kyle Rittenhouse as GoFundMe banned campaigns fundraising for his legal defense. The ban was lifted after Rittenhouse was cleared of murder last November after killing two people at Black Lives Matter protests in Kenosha, Wisconsin.
Sundberg was described as a "brother, uncle, son, friend, talented artist, hilarious, energetic human" on a GoFundMe page set up over the weekend.
"His life was taken too soon by the Minneapolis Police Department," a post on the page said, adding that funds would pay for funeral expenses, food and helping Sundberg's youngest siblings.
The page surpassed its $20,000 target on Monday. Newsweek has contacted its organizer for comment.
Some have taken to social media to question why GoFundMe was allowing the fundraiser.
Greg Price noted that GoFundMe had recently taken down a fundraiser for a bodega worker in New York City who is accused of fatally stabbing a man, allegedly in self-defense.
"Currently live on @gofundme: A page for a man who shot into the apartment of a single mother and her two young kids," Price wrote on Twitter.
The fundraiser for Sundberg "states donations will go toward funeral, food, and family expenses," a GoFundMe spokesperson told Newsweek. "Fundraisers for these types of expenses are allowed under GoFundMe's terms of service."
"Our terms of service prohibit fundraising for the legal defense of a violent crime," a GoFundMe spokesperson previously told Newsweek about why the fundraiser for the bodega worker was taken down.
Others noted that GoFundMe had also banned fundraisers on its site that were raising money to support Rittenhouse's legal defense after he was charged for killing two men and wounding a third during unrest over the shooting of Jacob Blake, a Black man, by a white police officer in Kenosha, Wisconsin, in August 2020.
That ban, which was also in place as part of the site's policy blocking fundraising for the legal defense of someone accused of a violent crime, was lifted after Rittenhouse's acquittal.
"Kyle Rittenhouse's GoFundMe was removed for promoting violence because he got persecuted for self-defense," one Twitter user, Misheru Katorin, posted.
"Meanwhile they allow a crazy shooter who shot into the apartment complex of a family to stay up. What's up with that? @gofundme."
Some said GoFundMe's policy was fair, pointing out that Sundberg is not charged with a crime since he was shot dead by police.
GoFundMe bars campaigns for "the legal defense of alleged crimes associated with hate, violence, harassment, bullying, discrimination, terrorism, or intolerance of any kind."
Its terms of service also say the site may prohibit "any other activity that GoFundMe may deem, in its sole discretion, to... be unacceptable or objectionable."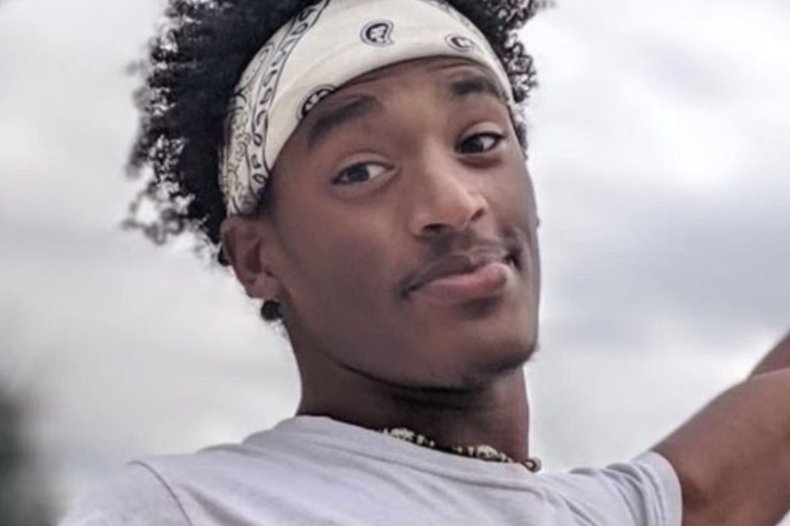 Update 7/19/22, 6:15 a.m. ET: This article has been updated with comment from a GoFundMe spokesperson.