Andy Ogles Accused of Embellishing Resume in Latest Republican Headache
Another Republican member of the House of Representatives is facing scrutiny over allegations that he embellished his resume ahead of the 2022 midterm elections.
An investigation by Tennessee's NewsChannel 5 alleged on Thursday that Representative Andy Ogles has no formal training as an economist, despite repeatedly claiming to be one.
That investigation also called into question Ogles' claim to have been involved in investigating international sex trafficking during his time with law enforcement when he served as a volunteer reserve deputy with the Williamson County Sheriff's Office.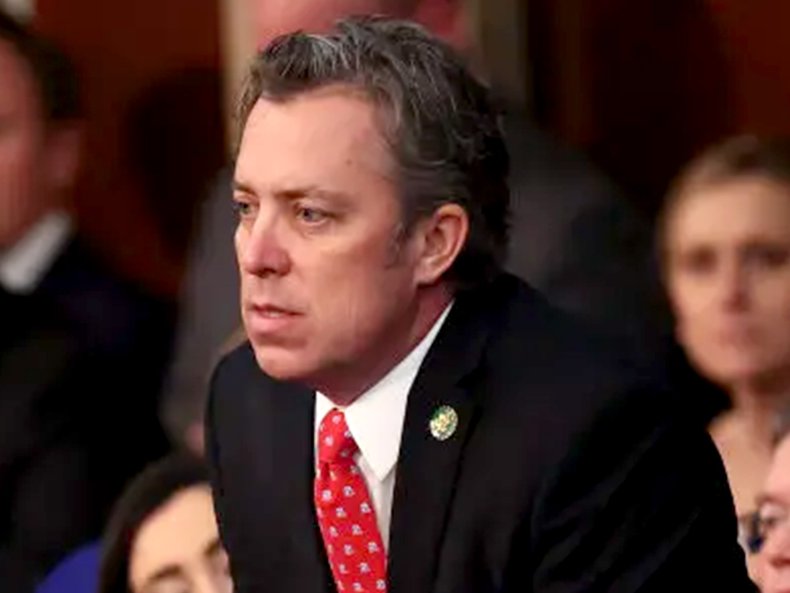 Newsweek has asked Andy Ogles' office for comment.
Ogles, who represents Tennessee's 5th district, is the latest Republican to face accusations of embellishing his resume in what could be another headache for the GOP majority in the House of Representatives.
Representative George Santos of New York's 3rd district has faced calls to resign following accusations that he lied about much of his personal history, including his education, employment history and his claim to be the "grandson of Holocaust refugees."
Representative Anna Paulina Luna, who represents Florida's 13th district, has strongly disputed a report from The Washington Post that made a series of allegations that Luna had misrepresented her background. The congresswoman has previously threatened to sue the newspaper and "any other outlet that reports false info."
Luna's team has also indicated that they believe the article was racially charged because of its suggestion that Luna embraced her Hispanic heritage as part of her bid for election.
NewsChannel 5 reported on Thursday that they had found little evidence that Representative Ogles had received formal training in economics despite describing himself as an economist in public comments several times.
Ogles' congressional biography says he studied "policy and economics" at Middle Tennessee State University (MTSU), but the university didn't release details to NewsChannel 5, citing a federal law that allows students to block the release of their educational credentials.
The investigation found a 2009 resume from Ogles where he said he had studied international relations, with minors in psychology and English at MTSU.
The news outlet also quoted Williamson County sheriff's spokesperson Sharon Puckett, who told NewsChannel 5 that "nothing in Mr. Ogles training or personnel file that indicates he had any involvement in 'international sex trafficking' in his capacity as a reserve deputy."
Ogles reportedly signed up as a volunteer reserve deputy in July 2009, but left the position two years later after "not meeting minimum standards, making no progress in field training and failure to attend required meetings," according to NewsChannel 5.
NewsChannel 5 also noted that Ogles' press secretary hadn't responded to a request for comment.
Ogles, Santos and Luna are all freshman members of the House who won election in the 2022 midterms and with a relatively slim majority, the GOP will be hoping to maintain as many Republican votes as possible.
Santos has so far resisted calls to resign, but his GOP colleague Representative Marc Molinaro told CNN this week that he doesn't "see a scenario where he runs for re-election, or quite frankly even completes his term."