Angry Drivers Can Get Paid $4K To Let Out Their Pent-Up Road Rage
Anyone who's ever got behind the wheel has probably shouted a few curse words while stuck behind an inconsiderate driver.
But sometimes, road rage spills over into violence. Last month 48-year-old Jean Claude Lewis was arrested in California, after allegedly opening fire at another driver.
While Kaylynn Heatley, 21, was also arrested in August after she allegedly rammed her Jeep Wrangler into a Tesla, forcing two cars off the road. The injuries sustained were so severe one woman needed her arm amputated after the crash on State Route 91.
And earlier this year Douglasville Police Department (DPD) officers said Brittney Griffith, 30, from Georgia, was arrested for allegedly shooting a teenager in the face on May 1. "Witnesses in the victim's vehicle said a female in a black sedan had been following them since Villa Rica where some type of road rage incident began," the police department said.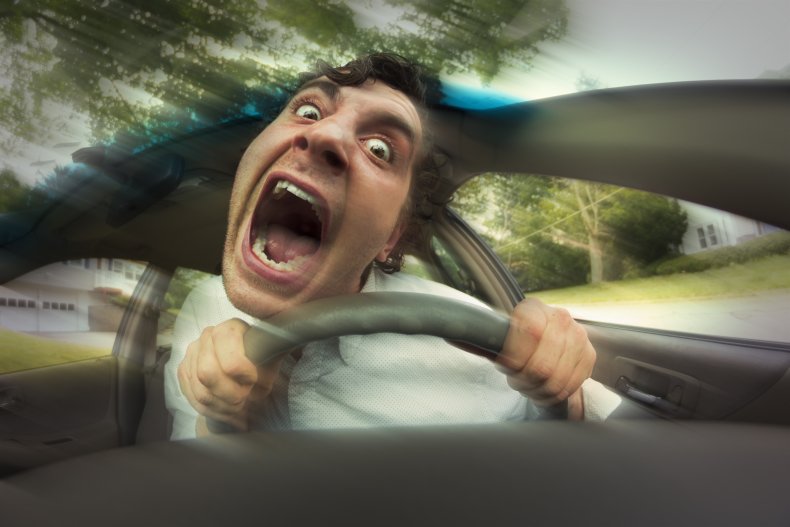 The AAA states that road rage is "any unsafe driving behavior, performed deliberately and with ill intention or disregard for safety, [and] can constitute aggressive driving," citing tailgating, running red lights, changing lanes without signaling, blocking cars, speeding and cutting in front of people as prime examples.
They stated it's "extremely common" among American drivers, saying in 80 per cent of drivers "expressed significant anger, aggression or road rage behind the wheel at least once in the previous 30 days," according to According to AAA Foundation for Traffic Safety's 2019 data.
Now, irate drivers are being recruited to take part in a study examining road rage, and they'll get paid $4,000.
Website VehicleFreak is opening applications for motorists to be a part of a driving behavior study to "highlight the ways in which drivers can both combat their own road rage, and deal with other agitated drivers."
It's hoped the findings will contribute to "raising awareness of the impact of aggressive driving on American roads."
The month-long study will see the driver take part in a simulation, containing "popular driving vices, common driving mishaps, and the most frustrating driving habits."
The candidate will need to complete three, three-hour driving sessions per week, with their reactions monitored by their heart rate and blood pressure.
And after each driving session, they'll be required to log their thoughts, feelings and level of focus, including identifying which scenarios caused the most aggressive reaction.
Robert Walden of VehicleFreak said: "It's no secret that road rage is common on U.S. roads, but it's shocking to find out that 8 out of 10 Americans demonstrate aggressive behavior while driving. Our aim is to provide road users with the best information we can, and with road rage being such a widespread problem, our aim is to find out why.
"We're really excited to launch this experiment—no doubt there will be some fascinating findings, and we look forward to sharing them with our community."
AAA shared tips for drivers dealing with road rage, advising motorists to "avoid eye contact" with antagonizers, allow room for someone to pull out safely when parking, don't respond with aggression, and drive to a safe place, such as a fire station or hospital, if you feel threatened.
VehicleFreak added: "The results will be analyzed by a behavioral psychologist, and will be used to create a guide for road rage sufferers to manage their anger behind the wheel, and offer advice to road users to deal with road rage from other drivers."
In order to apply, you need to be over 25, have a U.S.-based drivers license with at least one year's driving experience, and you'll need to provide written examples of your road rage. In order to apply, by October 31, click here.