Ann Coulter Complained When Delta Airlines Reassigned Her Seat, So the Airline Refunded Her $30
Delta Airlines has hit back at conservative commentator Ann Coulter after she unleashed a social media tirade in a row over seat reassignment on one of the airline's flights.
Coulter, a prominent supporter of U.S. President Donald Trump during his campaign, tweeted vociferously about the incident, which took place on a three-hour flight from New York's LaGuardia Airport to West Palm Beach in Florida on Saturday.
The political analyst and author said she'd been asked to move from a pre-booked seat on the flight to a "less desirable seat, without explanation, apology, etc." Coulter shared an image of the woman who had allegedly taken her seat, calling her a "dachshund-legged woman," and slammed the airline's staff for poor customer service.
The airline responded to Coulter's tweets with a statement on Sunday, promising to refund the commentator's $30 for pre-booking the seat. Delta also criticized Coulter for her comments about staff and other passengers.
"We are sorry that the customer did not receive the seat she reserved and paid for. More importantly, we are disappointed that the customer has chosen to publicly attack our employees and other customers by posting derogatory and slanderous comments and photos in social media. Her actions are unnecessary and unacceptable," said the Delta statement.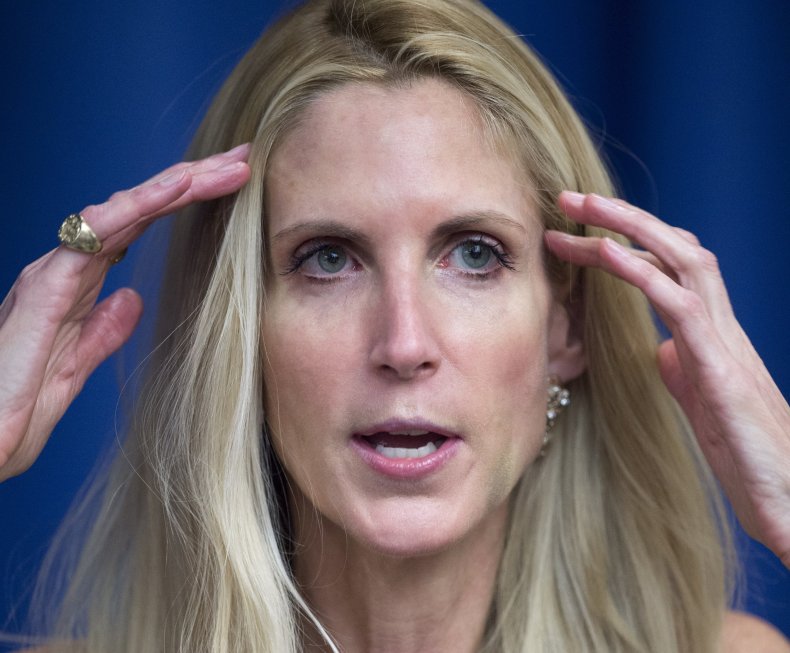 The airline claimed Coulter had originally booked seat 15F, a window seat in an exit row; seats in such rows generally come with additional legroom. Delta said that within 24 hours of the flight's departure, Coulter had changed her seat to an aisle seat in the same row, 15D.
When the flight was boarding, Delta said that it "inadvertently moved" Coulter to 15A, another window seat on the same row, in order to "accommodate several passengers with seating requests." The airline said a flight attendant had stepped in to deal with "confusion" arising from the seat reassignment and that "all customers complied and the flight departed without incident."
Delta added that it first became aware of Coulter's concerns when she began tweeting on Saturday. The airline said it reached out to Coulter to apologize, but only heard back from her on Sunday evening.
Coulter's tweets generated a fair amount of support from others on social media, with some of her backers saying they would not fly with the U.S. airline. But others suggested that Coulter was overreacting.
Other airlines have faced social media firestorms in 2017 following incidents of customer dissatisfaction. United Airlines faced huge criticism following an incident in April in which passenger David Dao was forcibly removed from an overbooked flight. Dao was injured during the removal and a video showing him with a bloodied face and refusing to leave the plane went viral.