Conservative commentator Ann Coulter has praised Democratic President Joe Biden for "keeping a promise Trump made, but then abandoned when he got to office" in regards to the withdrawal of U.S. military troops from Afghanistan.
"Thank you, President Biden, for keeping a promise Trump made, but then abandoned when he got to office," Coulter wrote in a tweet published on Tuesday afternoon.
"Trump REPEATEDLY demanded that we bring our soldiers home, but only President Biden had the balls to do it," Coulter wrote in a follow-up tweet. She then included screenshots of what she called "a few of Trump's wuss, B.S. - I mean 'masterful' - tweets".
The three Trump tweets she shared were ones he had published between October 2019 and October 2020. In all three, he said the U.S. should "bring our soldiers back home."
"We are acting as a police force, not the fighting force that we are, in Afghanistan," Trump wrote in a May 27, 2020 tweet. "After 19 years, it is time for them to police their own Country. Bring our soldiers back home but closely watch what is going on and strike with a thunder like never before, if necessary!"
Before and during his 2016 campaign for president, Trump criticized the U.S. occupation of Afghanistan.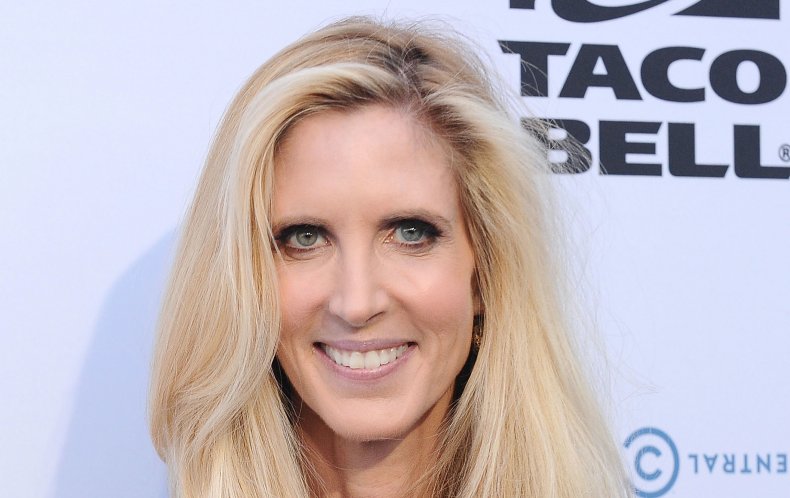 As early as 2011, he called the Afghanistan occupation "a complete waste," adding, "Time to come home!"
On January 14, 2013, he tweeted, "I agree with Pres. Obama on Afghanistan. We should have a speedy withdrawal. Why should we keep wasting our money – rebuild the U.S.!"
He continued to speak against U.S. troop engagement in Afghanistan during his presidential candidacy. Then, in 2020, the Trump Administration met with Taliban forces to establish a May 1, 2021 withdrawal deadline for U.S. troops.
Because Trump set the withdrawal deadline past the 2020 presidential election, he ran the risk of it occurring under a different presidential administration. That risk came to pass after he lost the 2020 election by over 7 million votes.
Trump has since repeatedly criticized Biden for the withdrawal. Trump has said that it should have been "conditions-based." He also said the Biden administration offered "zero resistance" to the Taliban after Biden became president.
On August 14, Biden criticized Trump's deal saying that it "left the Taliban in the strongest position militarily since 2001."
"I faced a choice—follow through on the deal, with a brief extension to get our forces and our allies' forces out safely, or ramp up our presence and send more American troops to fight once again in another country's civil conflict," Biden said.
On August 16, Trump's personal website deleted an April 18 statement from Trump declaring, "Getting out of Afghanistan is a wonderful and positive thing to do."
Biden oversaw the evacuation of U.S. forces and allies in the lead-up to the newly established August 31 withdrawal deadline. Throughout the withdrawal, legislators blasted him for not anticipating the Taliban's quick return to power, for cooperating with the Taliban and for not doing enough to ensure everyone's safe and timely evacuation.
The Biden Administration has since said that there are still under 200 Americans in Afghanistan who looking to leave the country. It's unclear how many Afghan-born allies to the U.S. were left inside the country despite wanting to flee.
Trump's former national security adviser John Bolton said on August 18, "While Biden bears responsibly for bungling the implementation, I have no confidence Trump would have executed it any more competently."
Coulter is a right-wing pundit. In the past, she has endorsed the use of torture by the U.S. military, made jokes about the rape allegations against Supreme Court Justice Brett Kavanaugh and supported the federal criminalization of abortion. However, she also turned against former President Donald Trump in 2019 over what she saw as a lack of action on immigration policy.
Newsweek contacted Trump's office for comment.