Ann Coulter Says Donald Trump Is Doing Nothing to Prevent Illegal Border Crossings: 'He's Been Jerking Us Around'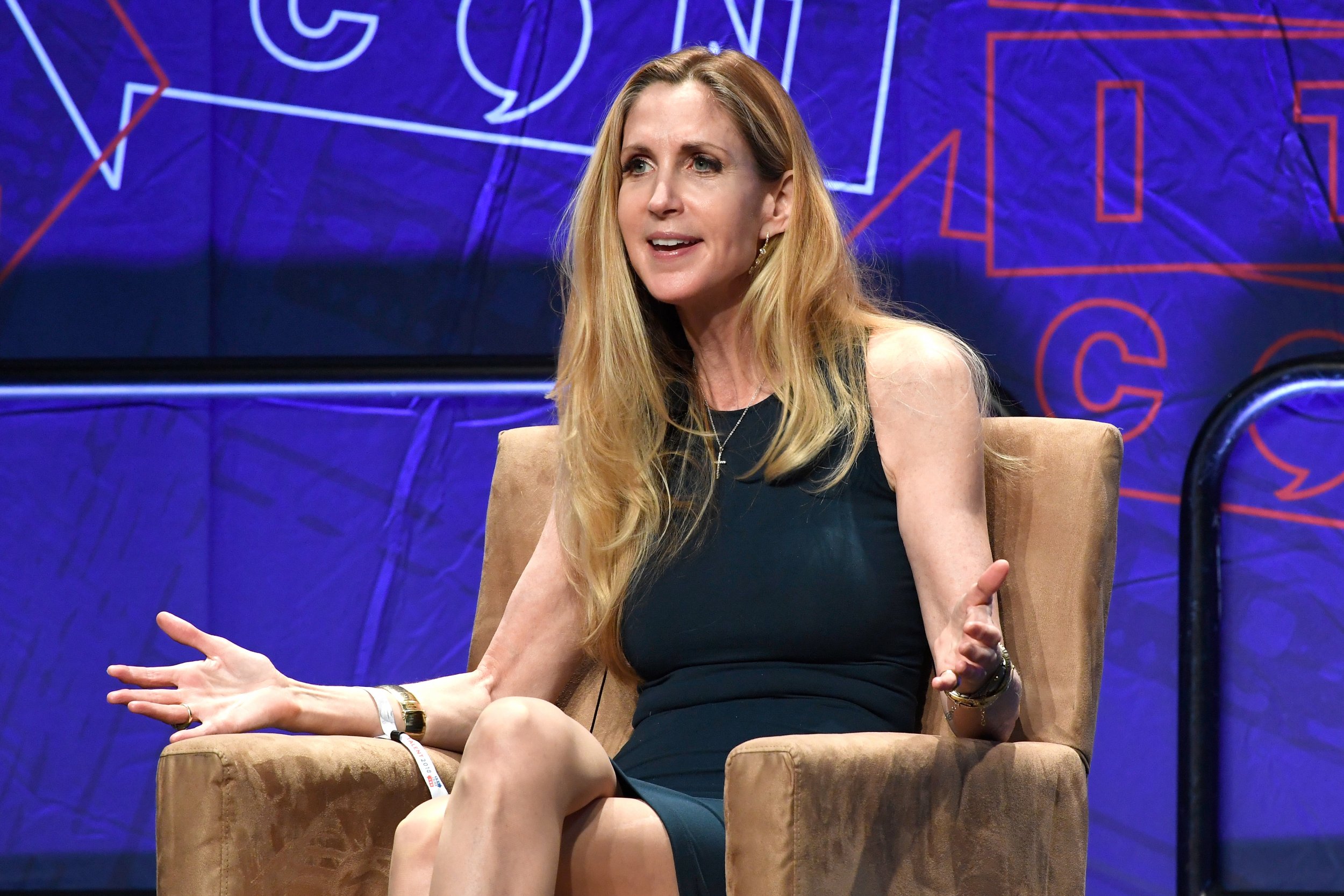 Right-wing political pundit Ann Coulter on Tuesday slammed Donald Trump for failing to adequately tackle illegal border crossings and declared that the president has been "jerking" his base around on the issue of immigration.
"Stunning numbers of people trying to flood into our country, and Democrats are doing nothing about it," Matt Wolking, deputy director of communications for Trump's 2020 campaign, tweeted earlier today, alongside a screenshot of U.S. Border Patrol statistics which found that agents had apprehended 92,607 individuals near the Southwest border in March. Coulter retweeted the post, writing: "Neither is the president."
Shortly after, Coulter retweeted a post by @anntensity, an Ann Coulter fan page, questioning whether "Trump is serious about immigration or if he's just jerking our chain." "Yes and so far he's just been jerking us around," Coulter wrote.
Coulter—a former longtime ally of Trump who penned the 2016 book "In Trump We Trust"—changed her attitude towards the president earlier this year over his failure to build a wall on the southern U.S.-Mexico border. Coulter has publicly and repeatedly attacked Trump since the president ended a 35-day partial government shutdown in January without securing any additional funding from Congress for the wall he promised his base during the 2016 presidential campaign.
After Trump caved and reopened the government in late January, Coulter implied that he was "the biggest wimp ever to serve as President of the United States." A month later, Coulter called Trump "lazy and incompetent" and suggested that Democrats looking to impeach the president should go after him for failing to deliver the border wall.
Last week after Trump threatened to close the southern U.S.-Mexico border, Coulter mocked the president again by claiming that she never believed he would actually do it. "HEY! Who bet me that @realDonaldTrump was actually going to 'close the border'?" Coulter tweeted last Thursday. Coulter's doubts were proven right when Trump backed down from his threat to close most of the border if Mexico didn't stop illegal immigration and the flow of drugs, claiming he has given the country a 12-month grace period to act..
"We're going to give them a one-year warning, and if the drugs don't stop or largely stop, we're going to put tariffs on Mexico and products, particularly cars," Trump told reporters at the White House. "And if that doesn't stop the drugs, we close the border."
Coulter and Trump's feud has been far from one sided. In March, Trump called his former ally a "wacky nut job" and declared that he was "winning" on the border, a claim Coulter has repeatedly refuted. "Wacky Nut Job @AnnCoulter, who still hasn't figured out that, despite all odds and an entire Democrat Party of Far Left Radicals against me (not to mention certain Republicans who are sadly unwilling to fight), I am winning on the Border," the president tweeted.
"Major sections of Wall are being built and renovated, with MUCH MORE to follow shortly. Tens of thousands of illegals are being apprehended (captured) at the Border and NOT allowed into our Country. With another President, millions would be pouring in. I am stopping an invasion as the Wall gets built."