Anna Kendrick Condemns 'Suburban White Boys' Looting and Vandalizing During George Floyd Protests
Actress Anna Kendrick has called out a certain demographic for using the widespread protests as an excuse to loot and cause destruction.
The Pitch Perfect star took to Twitter to condemn "suburban white boys" in a tweet that has gained more than 73,000 likes.
"I don't know enough to speak on a lot of this, but I know angsty suburban white boys," she wrote.
"If you want to break s*** to live out your teenage anarchist fantasy, do it on your own time. If you think you're doing that s*** to show how MUCH u care about black lives, ur deluding yourself."
In a separate tweet, she added: "And you aren't the ones who will be held accountable."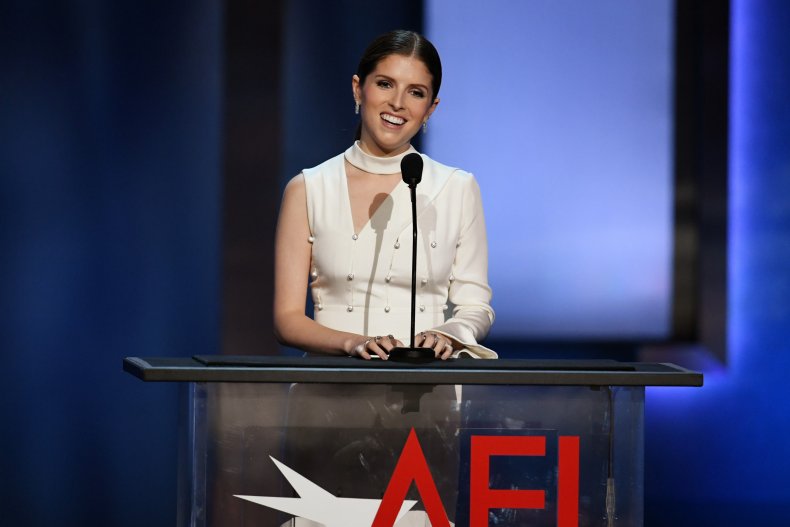 Kendrick's condemnation of some protestors comes as the country is facing another day of widespread demonstrations in cities following the death of George Floyd.
On Sunday, a driver of a truck drove through a crowd at a rally in Minneapolis. Video footage captured by WCCO shows the semi-truck driving towards the crowd at speed, and the driver, later identified as Bogdan Vechirko, was taken into custody. No protestors appear to have been injured.
Huge demonstrations have also erupted in New York, Atlanta, Washington DC, and Los Angeles.
Protests have turned violent in New York, where police and demonstrators clashed in Lower Manhattan and at the Barclays Center in Brooklyn where the NYPD says that anarchist groups are exploiting the unrest.
NBC News reports that Deputy Commissioner for Intelligence and Counterterrorism John Miller said on Sunday: "They prepared to commit property damage and directed people who were following them that this should be done selectively and only in wealthier areas or at high-end stores run by corporate entities."
Kendrick, 34, also posted an earlier about the identity of certain protestors and what their intentions are.
Sharing a thread, she labeled as "horrifying" the tweet details post from people again questioning the validity of some protestors' intentions.
Newsweek has reached out to Kendrick's representatives for further comment.
Kendrick's post is part of a winder conversation currently happening about the protests and who exactly is protesting, with President Donald Trump announcing via Twitter that anti-fascist group Antifa will be designated as a terrorist organization.
Trump also blamed "Antifa-led anarchists" and "Radical Left Anarchists" for the unrest.
U.S. Attorney General William Barr said in a statement on Sunday: "It is time to stop watching the violence and to confront and stop it. The continued violence and destruction of property endangers the lives and livelihoods of others, and interferes with the rights of peaceful protestors, as well as all other citizens."
The statement continued: "The violence instigated and carried out by Antifa and other similar groups in connection with the rioting is domestic terrorism and will be treated accordingly."
Since Floyd's death and the subsequent outcry, a Change.org petition has become the fastest growing on the site ever.
Titled "Justice for George Floyd" it had been signed more than 10,014,056 times as of Monday morning.