Anonymous Author Says Donald Trump Will Hear From Them 'In My Own Name' Before 2020
The anonymous author claiming to be a senior official working for President Donald Trump's administration has suggested he or she will publicly criticise the commander-in-chief using their real name before the 2020 election.
In a public "Ask Me Anything" interview on Reddit last night, the unknown administration insider behind the new book A Warning revealed that Trump would hear from them "in my own name" before voters go to the polls next year.
They also claimed that other administration staffers were "considering adding their voices before votes are cast," adding that the possibility was talked about "with some regularity."
The anonymous author, who wrote an op-ed for The New York Times in 2018, spoke about their intention to reveal their identity a week after A Warning was published by Twelve Books, an imprint of Hachette.
Still the number three bestselling non-fiction title on Amazon, A Warning made headlines on its release with revelations that President Trump had "R-rated" nicknames for opponents and started calling countries "hellholes" because he felt he couldn't say "s***hole" anymore.
But the book also received some critical reception, with a popular review in The New York Times hitting out at the anonymous author's "conspicuous failures of judgement" and noting that they "try very hard" to appear as a "heroic truth teller."
During the author's Reddit AMA yesterday, a pointed question was put to the unknown official by one user, who said: "Why do you have so little integrity to come out publicly and speak?"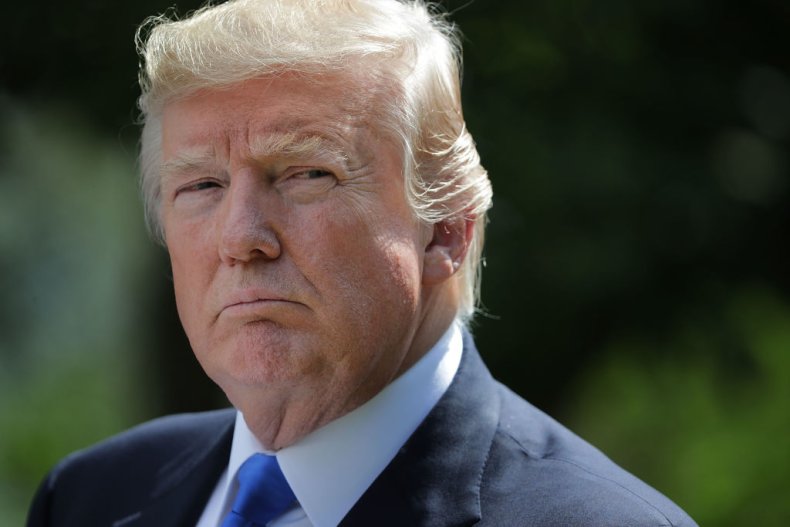 The anonymous author responded: "Trump will hear from me, in my own name, before the 2020 election."
Elsewhere in the Q&A session, the unknown writer claiming to be a senior official added: "As far as anonymity is concerned, I will not keep my identity shrouded in secrecy forever. I am not afraid to use my own name to express concern about the current occupant of the Oval Office. Donald Trump has not heard the last of me."
They also claimed that more staffers were thinking of coming out against their boss during the campaign.
"Other people who are currently serving, and who have left, are also considering adding their voices before votes are cast in 2020," they said. "We talk about this with some regularity."
In the official's book, the anonymous author alluded to there being a widespread readiness to quit among Trump administration staffers, claiming they all had "draft resignation letters" in their desks "or on our laptops."
The White House was none too pleased with A Warning on its release, saying the book relayed "the exact opposite of what the president actually is" and criticising the unknown author.
Speaking to CNN, Press Secretary Stephanie Grisham said: "If this person has in fact been inside White House meetings, or has any access to the President, he is acting like a spy. This person is a gutless coward, who doesn't have the spine to put his or her name to their shameful lies."
She also hit out at the author's book for being part of a "corrupt scheme" against President Trump that amounted to "an attempted overthrow of our democracy."