'Anonymous' Hacks Texas Republican Party Website After State Enacts Anti-Abortion Law
The hacking group 'Anonymous' targeted the Texas Republican Party's website on Saturday in response to a state law restricting access to abortions.
The group took over the party's website for several hours, according to Texas Public Radio, which reported that the site carried an Anonymous banner and displayed a Rick Astley music video.
A statement on the website read "Texas: Taking voices from women to promote theocratic erosion of church/state barriers," the radio station reported.
The website included a donation link for Planned Parenthood, according to the Daily Dot.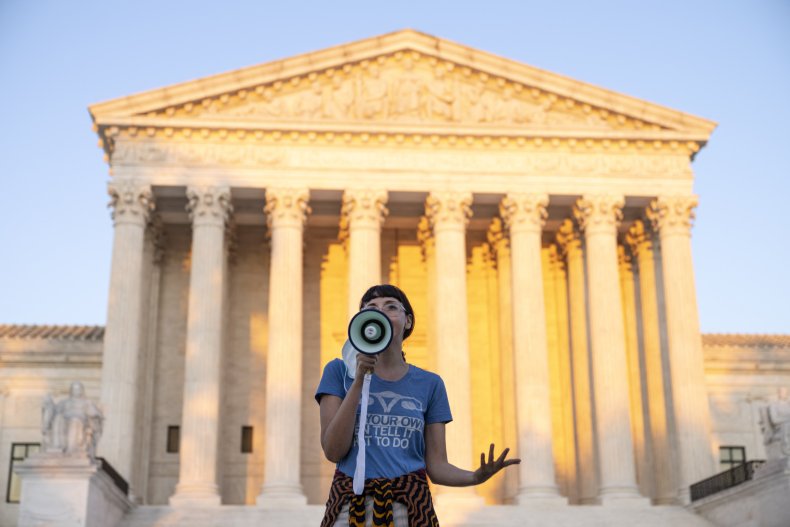 In a statement to Newsweek, Matt Rinaldi, the chairman of the Texas Republican Party said: "Pro-abortion hackers changed our web page for a short time before we took it down."
"We will be increasing security and appreciate the hackers providing us with a fundraising opportunity—funds we will use to promote even more robust Pro-Life legislation in Texas," Rinaldi added.
Jon Cooper, a former national finance chair of Draft Biden 2016, wrote about the breach on Twitter Saturday.
"It made my day to see the Texas GOP's website hacked today by Anonymous in support of@PPFA," he tweeted, referring to Planned Parenthood.
The new abortion law, which has been upheld by the U.S. Supreme Court, prohibits women from getting abortions after around six weeks of pregnancy and doesn't provide exceptions for instances of incest or rape. It also gives citizens the ability to sue doctors and others who assist women in getting abortions after six weeks of pregnancy. Anyone who sues successfully can receive up to $10,000.
The hack on Saturday comes after Anonymous announced it was launching "Operation Jane" to oppose the new Texas law and those attempting to enforcement. The group said it will "exhaust the investigational resources of bounty hunters, their snitch sites, and online gathering spaces until no one is able to maintain data integrity."
Earlier this month, a website for reporting Texas abortion violations became inaccessible after domain provider GoDaddy said the site's organizer, Texas Right to Life, had violated "multiple provisions" of its terms of service—including a provision prohibiting the collection of personal information without consent.
After the new abortion law was enacted, nonprofit group Plan C reported that more women in Texas are looking for online information about abortion pills.
"We saw our website traffic through plancpills.org just skyrocket, with most of that traffic coming from Texas. People are looking for ways to access these pills," Plan C co-founder Elisa Wells told KHOU.