'Ant-Man and the Wasp: Quantumania' Post-Credit Scene Guide: What to Know
The Marvel Cinematic Universe (MCU) is kicking off its next phase with Scott Lang's latest chapter in his superhero journey.
Paul Rudd's Ant-Man is transported into the quantum realm alongside his daughter Cassie (Kathryn Newton), Hope Van Dyne (Evangeline Lilly), and Hope's parents, Janet Van Dyne (Michelle Pfeiffer) and Dr. Hank Pym (Michael Douglas).
While there, Scott and Cassie are taken to the MCU's new big bad: Kang the Conqueror (Jonathan Majors) who demands Scott's assistance so that he can escape the realm he has been exiled in.
Warning: This article contains spoilers for 'Ant-Man and the Wasp: Quantumania'
Marvel fans know what to expect from a film from the franchise by now. They are no doubt curious to learn about whether there are post-credit scenes in the third Ant-Man film, and how many there are if so. Here is everything you need to know.
How Many Post-Credit Scenes Are There in 'Ant-Man and the Wasp: Quantumania'?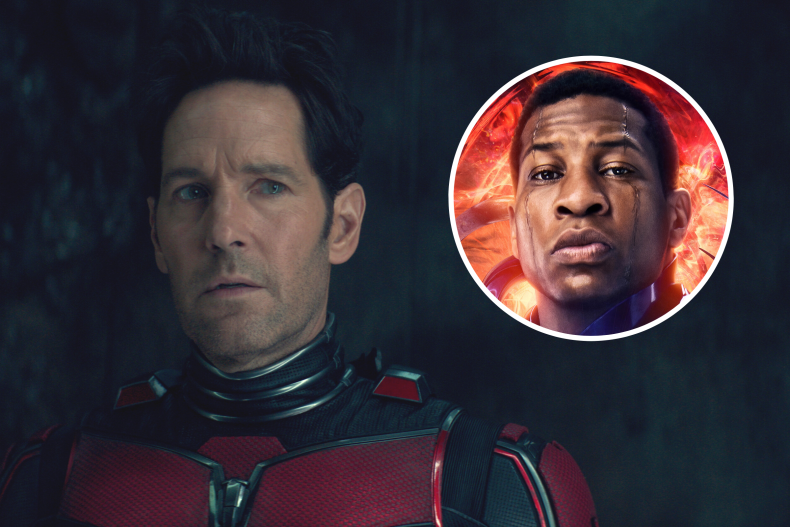 The good news is that Ant-Man and the Wasp: Quantumania has post-credit scenes, and there are two of them in total.
Ant-Man 3's first post-credit scene is in the middle of the credits, while the second comes at the end, as is expected now of most Marvel films.
What Happens in the Post-Credit Scenes of 'Ant-Man 3'?
The first post-credit scene may come as a big surprise to Marvel fans, as it gives them a glimpse of Kang the Conqueror's many variants.
In Loki, viewers were introduced to He Who Remains. Throughout Ant-Man 3, Kang told Scott that he was trying to stop "them." He added that "they" had banished him to the quantum realm, and if he didn't get out, then war would be coming.
It turns out that "they" were never the good guys, because the first post-credit scene introduces viewers to three of Kang's variants (Immortus, Rama-Tut, and Scarlet Centurion).
The trio comment on how "the exiled" was killed during the events of the film (though this is not confirmed). One even laments the fact that he wasn't the one to murder his variant. They then call upon the Council of Kangs to decide how they want to face the heroes trying to stop them from ruling every universe.
The second post-credit scene features another Kang variant, Victor Timely, and it is directly connected to another Marvel project.
How 'Ant Man and the Wasp: Quantumania' Teases 'Loki' Season 2
In the second post-credit scene, Loki (Tom Hiddleston) and Mobius (Owen Wilson) are seen watching Victor Timely put on a show.
Mobius says that Victor does not appear to be as dangerous as Loki seems to believe. However, the Asgardian trickster god reassures him that Victor is indeed going to be the end of them all, if they're not careful.
The scene is clearly designed to set up Loki season two, which is expected to be released in mid-2023.
From the looks of things, the second season of Loki will see its titular character try to stop Kang the Conqueror from ever realizing that time travel is possible.
Ant-Man and the Wasp: Quantumania is out in theaters now.