New 'Ant-Man and the Wasp: Quantumania' Image Has MCU Fans Rooting For Kang
On Monday, Empire Magazine released a new image from Ant-Man and the Wasp: Quantumania, and Marvel fans are giddy with excitement.
The image shows Paul Rudd's Scott Lang (Ant-Man) standing opposite Jonathan Majors's Kang the Conqueror—one of the MCU's latest supervillains.
Majors made his Marvel debut in the season finale of Loki as He Who Remains. At the time, fans theorized that the eccentric character—who revealed himself to be a time-traveling scientist—was a variant of Kang. With the release of the Quantumania trailer last month, these fans were proven correct. However, this Kang will be a much "different character" than the eccentric time-traveler introduced in Loki.
"Kang The Conqueror in our movie is a very different character," Quantumania director Peyton Reed told Empire. "He's someone who has dominion over time, and he's a warrior and a strategist."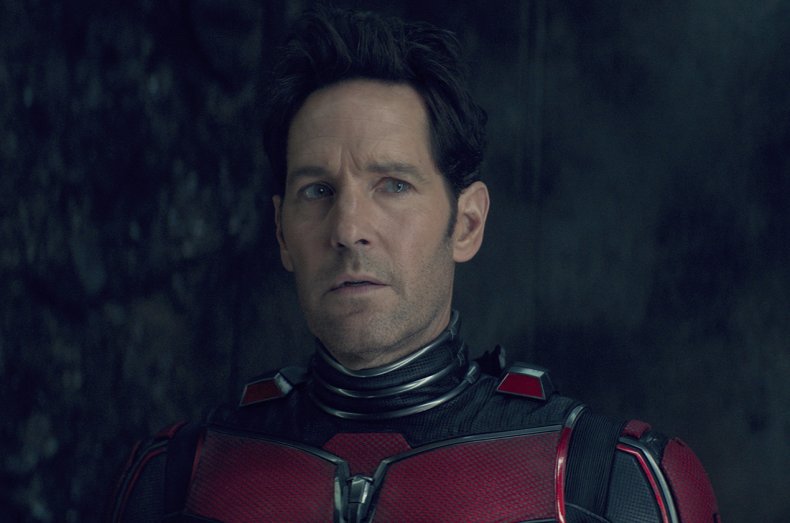 Reed teased that there are "big things in store" for the villain, who will also appear in the next two Avengers films: Secret Wars and The Kang Dynasty.
Though Kang wants to conquer Earth and rule over the multiverse, Monday's new promotional image has left fans eager to see the character in action, so much so that many said they plan to root for the villain when he goes head-to-head with Ant-Man.
"I'm supposed to root for Ant-Man? LOOOOL," @HailEternal tweeted.
"I ain't rooting for Ant-Man at all," @JamelleMyBelle said.
"THERE HE IS! LOOKING ABSOLUTELY AMAZING AS ALWAYS HELLO KING!
And Scott is there too," @RealmTrekker joked.
Twitter user @_mattsmurdock labeled themselves a "Kang apologist," and @isey_robson called for a "Kang Supremacy."
Meanwhile, @Zedit55 offered: "Hear me out ... Scott dies at the end."
Others simply expressed their excitement to watch the movie.
"Can't wait for February!!" @vizslaangel exclaimed.
"I'm seeing this movie 11 times opening week," @SpacemanSR wrote.
"This movie is going to be WILD," @chayse_rosciolo said.
And @Kofigram added: "I'm so hyped for this movie man!!!"
In addition to Rudd and Majors, the film's cast includes Kathryn Newton as Ant-Man's daughter Cassie Lang; Evangeline Lilly as Hope Van Dyne a.k.a The Wasp; Michelle Pfeiffer as Janet Van Dyne; and Michael Douglas as Hank Pym.
It's also worth noting that the film kicks off the MCU's highly-anticipated fifth phase, which will include Guardians of the Galaxy Volume 3, The Marvels and Captain America: New World Order.
Ant-Man and the Wasp: Quantumania will be released in theaters on Friday, February 17, 2023.