Anthony Fauci Says COVID-19 Omicron Variant Could Already Be in U.S.
White House infectious diseases expert Dr. Anthony Fauci said that the Omicron variant of COVID-19 could already be in United States.
In an appearance on NBC's Weekend TODAY, Fauci was asked whether he thought the variant was already in the United States.
"It wouldn't surprise me," he said. "We have not detected it yet."
"But when you have a virus that is showing this degree of transmissibility... it almost invariably is ultimately going to go essentially all over," Fauci added.
The Omicron variant has "a bunch of mutations" that suggest it could evade the protection currently provided by vaccines, monoclonal antibodies as well as convalescent plasma from previously infected individuals, Fauci explained.
He also said, however, that much remains unknown about the variant.
Researchers haven't concluded whether it's more contagious than previous variants. Researchers are also still determining the efficacy of current vaccines against the new strain.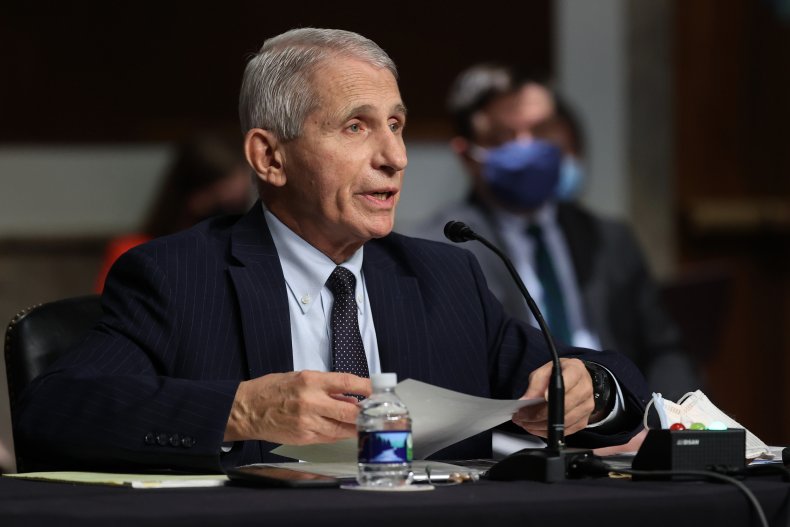 "It is conceivable that ... the vaccines we have may well be able to contain this," Fauci said, "and then this won't be as serious as some people are surmising it might be."
Vaccine developers—including BioNTech, AstraZeneca and Johnson & Johnson—are researching how current vaccines interact with the Omicron variant. It will take several weeks or over a month until results determine any necessary changes to vaccines.
Fauci said it's also unclear whether the severity of the variant's symptoms in infected patients are any worse than the symptoms caused by previous variants.
When the Delta variant first emerged, doctors said that people who caught it experienced more severe symptoms, required more mechanical ventilation, stayed in the ICU longer and died more frequently.
The White House has restricted travel from South Africa and seven other countries where the variant has been most detected. Fauci said Friday that the travel restrictions were imposed to give researchers more time to understand the variant before it spreads domestically.
The variant was first reported to the World Health Organization (WHO) on Wednesday. WHO designated it as a "variant of concern" on Friday.
Researchers believe that new variant may have 32 mutations in its spike protein, more than double the number found in the Delta variant. The spike proteins determine the ability of a virus to attach onto and replicate within human cells.
As a result, the Omicron variant may be 500 percent more infectious than the Delta variant, according to Dr. Eric Feigl-Ding, an epidemiologist and senior fellow at the Federation of American Scientists.
Despite this, Fauci encouraged people not to panic. He suggested that people get fully vaccinated or a vaccination booster shot to "dramatically increase" the level of protection against new variants. He also urged people to continue wearing masks, especially in crowded areas.
"Our fate is in our own hands," he said.
Newsweek contacted the White House for comment.