Remnants of Abortions Power Street Lights, Anti-Abortion Activist Testifies
During a House Judiciary Committee hearing on abortion access Wednesday, an anti-abortion activist testified that aborted fetuses are used to power street lights in Washington, D.C.
The hearing came just weeks after a majority draft opinion leaked from the Supreme Court revealed the Court was poised to overturn Roe v. Wade, ending the constitutional right to an abortion. A bill that aimed to codify national abortion rights failed in the Senate last week.
Catherine Glenn Foster, President and CEO of Americans United for Life, said at the hearing that abortions were "fundamentally unjust" and "violent." However, she did not stop there.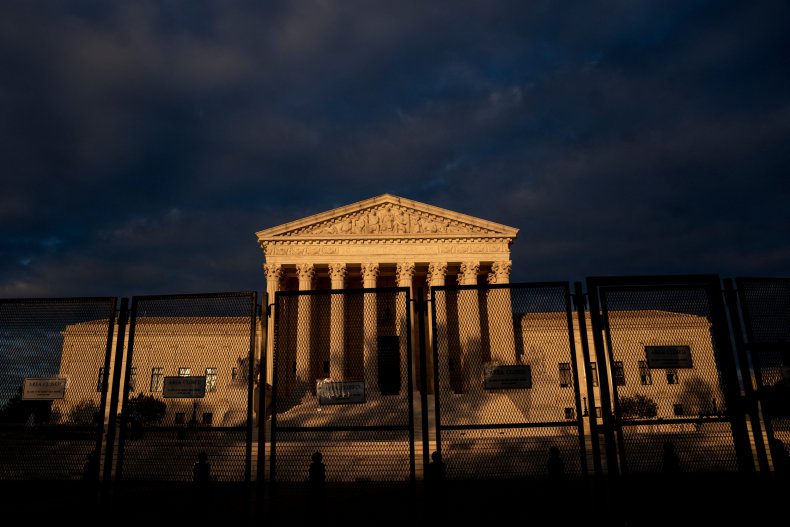 The activist and Georgetown Law graduate testified under oath that aborted fetuses were "thrown in medical waste bins" and "in places like Washington, D.C., burned to power the lights of the city's homes and streets."
She added, "Let that image sink in with you for a moment. The next time you turn on the light, think of the incinerators."
A clip of the testimony amassed 25,000 views on Twitter Thursday after being circulated by abortion rights activist Renee Bracey Sherman, who tweeted, "As you are rehashing abortion rhetoric everyone should remember: a woman testified under oath today to the United States Congress that she believes abortions power street lamps."
In a statement to Newsweek, Americans United for Life referenced the U.S. Department of Energy's "Waste-to-Energy" program, claiming that "the remains of human persons" were included in the "organic wastes from industrial operations" and "pharmaceuticals" used to source renewable energy.
Newsweek reached out to the Department of Energy for comment.
Foster shared that she herself underwent an abortion at 19 years old, which she regretted.
She also analogized supporters of abortion to historical defenders of slavery in the United States, saying, "It seems incredible to us today, but Americans can and will overcome the injustice of abortion, just as Americans did finally overcome the injustice of slavery."
Other witnesses at the hearing included doctors who testified about the potential for prosecuting miscarriages if the Court's draft decision is realized and House Representative Lucy McBath of Georgia, who said she could not have accessed adequate medical care during her three miscarriages if abortion was illegal.
If the Supreme Court's draft opinion becomes final, 13 states would immediately outlaw abortion through "trigger laws." In total, policy experts at the Guttmacher Institute have estimated that 26 states are certain or likely to move quickly toward banning abortion.