Antifa Shares Names and Photos of 1,600 ICE Employees
A Twitter account linked to the Nebraska branch of Antifa has tweeted out a list of ICE employees compiled from LinkedIn.
The anti-fascist organization shared a link on Tuesday that includes names, photos, job titles, cities and links to ICE employees' LinkedIn profiles. "Some enterprising hero archived the ICE employees listed on LinkedIn," said the tweet from Nebraska Antifa, which claims to share news on trap hunting fascists and racists in Nebraska, Iowa and Kansas.
The document was originally compiled by Twitter user Sam Lavigne, who claimed to have "scraped LinkedIn for people that work for ICE." Lavigne's original post on Medium has since been removed, but the Nebraska Antifa account linked to an archived version of the list for its followers to access.
The Verge spoke to Lavigne, who is a New York-based artist, saying that he was "just trying to pose the question" of who is responsible for implementing ICE policies.
"I've downloaded and made available the profiles of (almost) everyone on LinkedIn who works for ICE, 1,595 people in total. While I don't have a precise idea of what should be done with this data set, I leave it here with the hope that researchers, journalists, and activists will find it useful," Lavigne wrote in his original Medium post, according to a cache visible through Google search at the time of writing.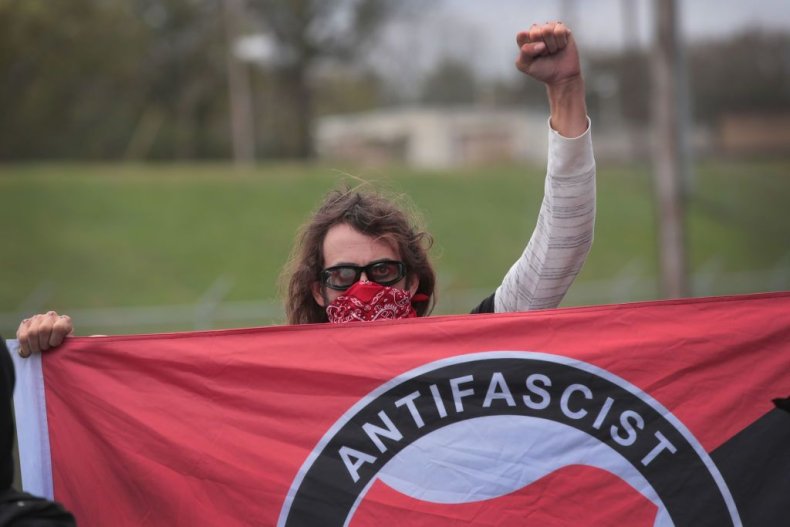 Lavigne's post came as ICE and its agents face intense national scrutiny in the wake of President Donald Trump 's hardline immigration practices, which have seen escalating deportations of undocumented immigrants as well as thousands of migrant children separated from their parents along the U.S.-Mexico border. On Tuesday, Trump responded to the national backlash, signing an executive order to halt the separation of families.
The post spread quickly on a Reddit subgroup of far-left activists, which encourages supporters to find, share and spread private details and information about individuals they consider to be neo-Nazis or alt right. Lavigne also tweeted a screenshot of ICE's chief technology officer, which featured a photo of the man and his son.
Antifa activists rose to prominence after physically attacking white supremacists at rallies in 2017, but to a much less newsworthy degree than far-right groups. In one high-profile incident, alt-right provocateur Richard Spencer was sucker-punched on the street in Washington, D.C., following Trump's inauguration. Videos and GIFs of the attack went viral and led to a national debate whether it is OK to "punch a Nazi."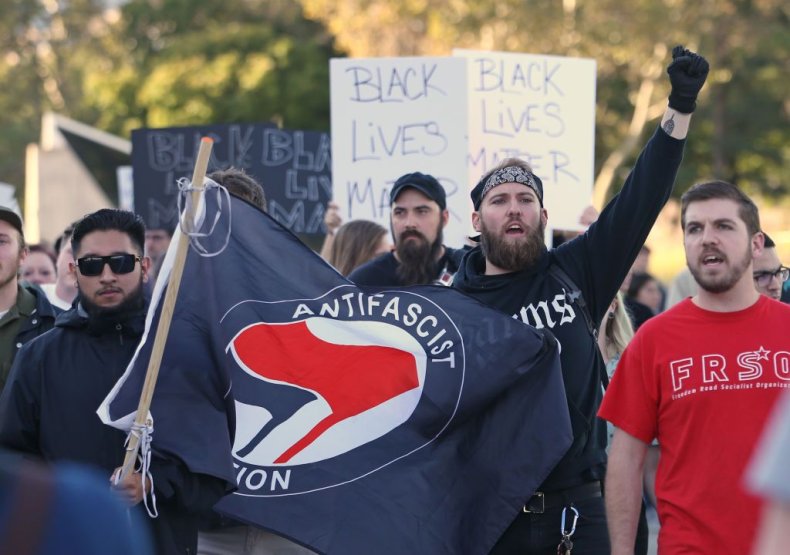 The group argues that it falls back on violence only as a last resort to protect marginalized communities from imminent danger. However, the group has been widely demonized in the media, resulting in several surreal conspiracy theories.
For example, Fox News and other outlets in November reported on the fictional threat of an Antifa-led civil war plot. In January, Spike's Tactical—a gun company—shared an ad to Facebook that appeared to threaten the leftist group, using the tagline: "not today Antifa."
"We aren't violent. Violence is [the] last resort in opposing fascism," "Nestor," a spokesman for the group's Nebraska branch, told Newsweek in December. "There aren't Antifa protesters roaming around the streets carrying baseball bats. That's not happening."