AOC Accuses DeSantis, Abbott of 'Crimes Against Humanity' for Migrant Stunt
Representative Alexandria Ocasio-Cortez, a New York Democrat, had harsh words for GOP Governors Ron DeSantis of Florida and Greg Abbott of Texas over their continued tactic of transporting migrants to liberal areas to make a point that the White House is mishandling the U.S.-Mexico border when it comes to illegal immigration.
The latest instance of this came on Wednesday when 50 migrants, most from Venezuela, were flown to Martha's Vineyard, Massachusetts, as part of a program sponsored by DeSantis. Reports emerging since then have alleged that the migrants were in the country legally as part of an asylum program and were convinced to board the flight under false pretenses.
In response, Ocasio-Cortez, an outspoken member of the progressive wing of the Democratic Party, ripped into the Republican leaders, echoing others who have accused them of human trafficking.
"It's appalling that far-right politicians seem to have decided that fall before an election is their regularly scheduled time to commit crimes against humanity on refugees," the congresswoman tweeted Friday night. "Don't normalize this. Lying to & trafficking people for TV and clicks isn't politics as usual. It's abuse."
Later, she noted the discrepancy between the modern conservative view on immigration and the pride many take in their immigrant ancestors.
"Not people calling others 'illegal' as they fondly recall their last name is spelled the way it is because their great-grandpa came to the US with the equivalent of a misspelled post-it note," she wrote in a tweet thread. "By today's standards, most US families would have [been] deemed undocumented or trafficked at some point in their family history. For the most part, people didn't need lawyers and years of processing to come to this US until immigration became a racialized issue. Remember that."
On Saturday, the congresswoman called out a tweet from GOP Texas Senator Ted Cruz, who claimed that the migrants were being "deported" from Martha's Vineyard. However, the migrants have voluntarily agreed to be transported to Joint Base Cape Cod on the mainland, where staff will be better equipped to meet their needs.
"They were not deported," she tweeted in response to Cruz. "They were brought to shelter in the US. With no help from you. Why lie to and traffic Venezuelan refugees? For votes? This is nuestra familia Latina. You should be standing up for them. If it's one thing we can count on you for, it's being una vergüenza."
As of Saturday afternoon, seven more buses carrying asylum-seeking migrants arrived in New York City from Texas as part of the continuing plan by Abbott. DeSantis has also committed to continuing the migrant-transport program despite recent criticisms.
On Friday, DeSantis' spokesperson defended the governor's decision and told Newsweek in a statement that this is part of Florida's "relocation program," which is meant to ban human smugglers and traffickers from arriving in the state. It also prevents "illegal aliens at the southern border from entering Florida."
"Florida continues to litigate against Biden's catch and release policy and has initiated a statewide grand jury to examine the harmful impacts of illegal immigration across the state," the statement read.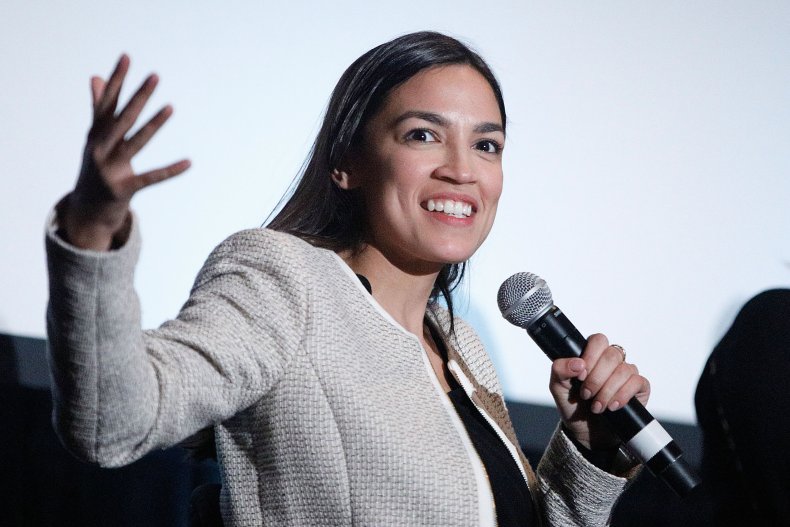 Despite the professed plan by GOP leaders to expose the hypocrisies of Democrats' acceptance of immigrants, the migrants flown to Martha's Vineyard were met with an outpouring of support. Community members helped set up shelters and provided meals for the families, and set them up with lawyers to help work through their legal situations.
Newsweek reached out to the offices of DeSantis and Abbott for comment.