Fox News Co-Host Slams DeSantis', Abbott's 'Sleazy' Immigration 'Stunt'
Fox News co-host Geraldo Rivera on Friday slammed Texas Governor Greg Abbott and Florida Governor Ron DeSantis for transporting migrants throughout the country in an effort to protest the Biden administration's immigration policies.
"Despite the sleazy motivation to perpetrate the current immigration stunt, governors DeSantis and Abbott have succeeded in making the problem front page news. I challenge those hungry, hugely ambitious politicians to come up with specific policies to alleviate the border crisis," Rivera tweeted.
His comment came after the Republican governors sent out dozens of migrants to other states this week to make a point that the Biden administration is mishandling the border when it comes to illegal immigration. Meanwhile, GOP Arizona Governor Doug Ducey has sent 43 buses with migrants to Washington D.C. since May.
On Thursday, Abbott said that his state sent two buses of migrants to Vice President Kamala Harris' house at the Naval Observatory in Washington D.C. The buses included between 75 and 100 migrants who originally came from Uruguay, Venezuela, Colombia, and Mexico.
"This morning, two Texas buses of migrants arrived at the Naval Observatory in DC. VP Harris claims our border is 'secure' & denies the crisis. We're sending migrants to her backyard to call on the Biden Administration to do its job & secure the border," Abbott tweeted.
Texas has been sending dozens of buses with migrants across the country since April, spending over $12 million on transportation to Washington D.C. and New York City, according to a Texas Division of Emergency Management report obtained by CNN.
Representative Tony Gonzales, a Texas Republican, also criticized Abbott for busing migrants to Harris' house, saying that "people who DO NOT qualify for asylum should be sent back to their country of origin not bused around the U.S. as political capital."
Abbott's press secretary Renae Eze told Newsweek in an emailed statement that Abbott's office discussed with DeSantis and his team plans to support "our busing strategy to provide much-needed relief to our overwhelmed and overrun border communities."
"Though we were not involved in these initial planes to Martha's Vineyard, we appreciate the support in responding to this national crisis and helping Texans," Eze said. "Governor Abbott encourages and welcomes all his fellow governors to engage in this effort to secure the border and focus on the failing and illegal efforts of the Biden-Harris Administration to continue these reckless open border policies."
DeSantis helped fly migrants on Wednesday from Florida to Martha's Vineyard, Massachusetts, on two planes that carried around 50 men, women, and children who were mostly Venezuelan in a $12 million move.
Defending the Florida governor's decision, Christina Pushaw, his former press secretary, said in a tweet that Martha's Vineyard residents "should be thrilled" about welcoming the migrants.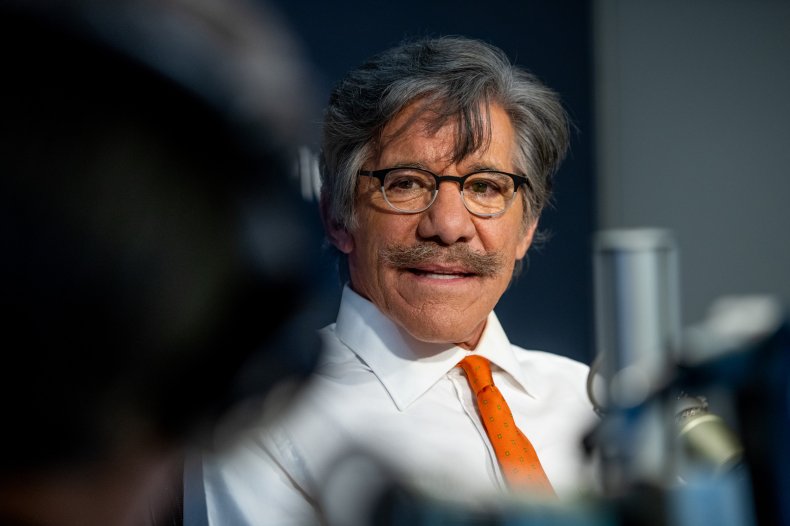 In another tweet, she added: "They vote for sanctuary cities—they get a sanctuary city of their own. And illegal aliens will increase the town's diversity, which is strength. Right?"
DeSantis' spokesperson in a statement emailed to Newsweek said that transporting migrants out of Florida is part of the state's "relocation program," which aims to ban human smugglers and traffickers from coming to the Sunshine State. It also prevents "illegal aliens at the southern border from entering Florida."
"Florida continues to litigate against Biden's catch and release policy and has initiated a statewide grand jury to examine the harmful impacts of illegal immigration across the state," the statement read.
The spokesperson added that Florida identifies illegal immigrants at the Southern border who were processed by law enforcement and then helps them reach sanctuaries and "high-wealth areas that support Biden's open border policies, welcome immigrants, and have significant resources to care for these individuals."
"Florida is not a sanctuary state. We will continue to facilitate a program to assist the transportation of illegal immigrants to sanctuary cities and states across the country," DeSantis' spokesperson added.
This week, the White House blasted DeSantis and Abbott over their efforts to transport migrants across the country.
"We have had a process in place. There's a legal way of doing this and—for managing migrants," White House press secretary Karine Jean-Pierre said during a Thursday press conference. "Republican governors interfering in that process and using migrants as political pawns is shameful, is reckless, and just plain wrong."
President Joe Biden also slammed the governors for their actions, saying during a speech on Thursday that "Republicans are playing politics with human beings, using them as props."
Meanwhile, the influx of migrants coming into cities has increased concerns, which prompted Washington D.C. Mayor Muriel Bowser to declare a 15-day public emergency earlier this month. Meanwhile, Illinois Governor J.B. Pritzker announced Wednesday that he signed a disaster proclamation to secure resources to help receive migrants who are bused in from Texas.
New York City Mayor Eric Adams also recently expressed concerns about the influx of migrants coming into the city, but his press secretary, Fabien Levy, told Newsweek last month that the city will "continue to work with federal partners to receive additional financial resources immediately, but will never turn our backs on those in need who are arriving here."
"Sanctuary city mayors complain they are overwhelmed by a few dozen migrants arriving on buses from Texas. It's a fraction of what Texas faces on a daily basis. We will continue busing migrants until Biden secures the border," Abbott tweeted Wednesday.
Update: 18/9/2022, 6:30 p.m. ET: the story has been updated to include comments from Abbott's press secretary Renae Eze.