Buses of Migrants Appear Outside Kamala Harris' House Sent by Greg Abbott
Texas Governor Greg Abbott has reportedly sent two buses of migrants to Kamala Harris' residence at the Naval Observatory in Washington D.C., delivering between 75 and 100 people outside the vice president's official mansion.
According to a breaking news report by Fox News, the migrants originally come from Venezuela, Uruguay, Colombia and Mexico. They were picked up at Eagle Pass in Texas, and sent to Washington on the Republican governor's orders.
The two buses that arrived outside Harris' residence are the latest of dozens sent by Abbott to Washington D.C., New York and Chicago since April. With this tactic, the Texas governor is trying to make a point about the Biden administration's immigration policies which Abbott says are overwhelming Texas.
Newsweek has contacted Abbott's office and the White House for comment.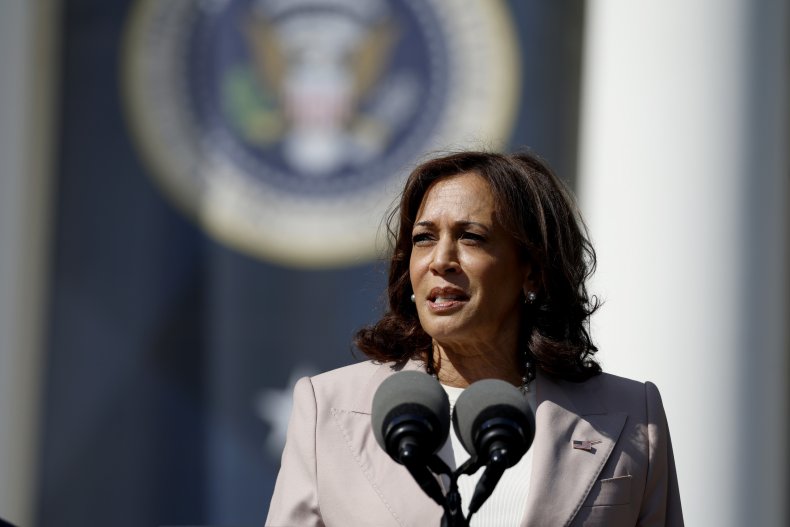 According to Abbott's office, more than 9,400 migrants have been dropped off in Washington since April—now likely over 9,500 with those left outside the vice president's residence—and more than 2,100 have been sent to New York.
According to data from the Texas Division of Emergency Management, Texas has spent over $12 million chartering buses to transport migrants to more liberal states. CNN, which obtained a state government spreadsheet through a Freedom of Information Act request, found that the state has paid $12,707,720.92 to Wynne Transportation, the charter service that is taking migrants to Washington, D.C. and New York.
Arizona and Florida have joined Texas in this controversial tactic, sending busloads or planeloads of migrants to Washington and Martha's Vineyard. Since May, Arizona has sent 43 buses to Washington, D.C., transporting migrants who are mainly from Colombia, Peru and Venezuela. Doug Ducey, the state's Republican governor, is estimated to have sent at least 1,500 people to the capital so far.
Texas, Arizona and Florida are crucial battlegrounds in the mid-term elections in November, with the governor's office in all three states up for grabs.
On Wednesday, the small Massachusetts island of Martha's Vineyard, known as a wealthy vacationing spot, unexpectedly received some 50 migrants who traveled through Texas under Florida Governor Ron DeSantis' program to relocate illegal migrants.
Christina Pushaw, rapid response director for DeSantis' re-election campaign, challenged officials at Martha's Vineyard to take in "a few thousand more" migrants flown in from Florida.
The Mayor of the District of Columbia, Muriel Bowser, a Democrat who's been in office since 2015, declared a 15-day public emergency on September 8, as the city struggled to coordinate the "humanitarian crisis" instigated by Abbott and Ducey.
Update, 9/15/2022 9:30 a.m. ET: This breaking news story has been updated to include more context.