Texas Republican Blasts Abbott for Sending Migrants to Kamala Harris' House
Representative Tony Gonzales, a Texas Republican, criticized Texas Governor Greg Abbott on Thursday for busing migrants to Vice President Kamala Harris' house.
"People who DO NOT qualify for asylum should be sent back to their country of origin not bused around the U.S. as political capital," Gonzales tweeted.
Abbott said that Texas sent two buses of migrants to Harris' house at the Naval Observatory in Washington D.C. The buses include between 75 and 100 migrants who stood outside her home early Thursday morning.
"This morning, two Texas buses of migrants arrived at the Naval Observatory in DC. VP Harris claims our border is 'secure' & denies the crisis. We're sending migrants to her backyard to call on the Biden Administration to do its job & secure the border," Abbott tweeted on Thursday.
A breaking news report from Fox News said the migrants were sent out to Washington, D.C. from Eagle Pass in Texas after originally coming from Uruguay, Venezuela, Colombia, and Mexico.
Since April, the Texas governor has already sent out dozens of buses with migrants to Democratic cities– Washington D.C., New York City and Chicago– in an effort to prove that the Biden administration is mishandling the southern border, which Abbott says is burdening his state.
Texas has spent over $12 million on transporting migrants throughout the country, according to a government document obtained by CNN through a Freedom of Information Act request.
Some mayors have expressed concern over seeing an influx of migrants being transported to their cities, with Washington D.C. mayor Muriel Bowser declaring a 15-day public emergency earlier this month as the city grapples with the "humanitarian crisis" pushed by Abbott and Arizona Governor Dough Ducey, whose state has sent 43 buses of migrants to Washington D.C. since May.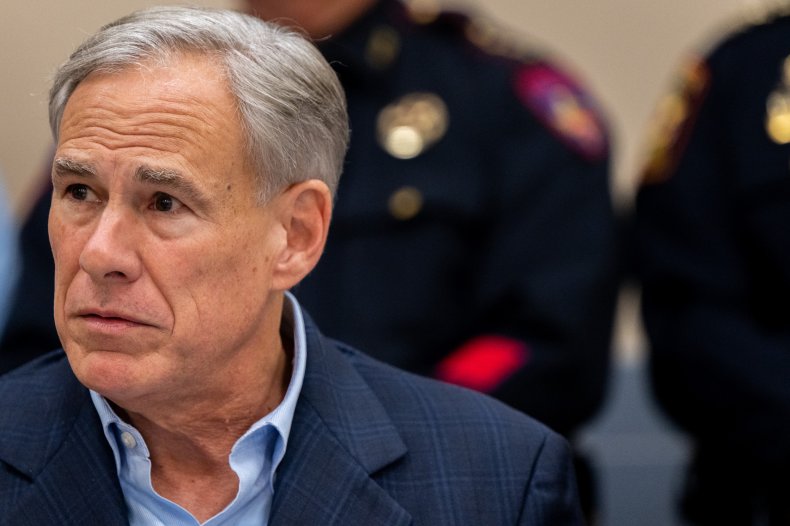 "Sanctuary city mayors complain they are overwhelmed by a few dozen migrants arriving on buses from Texas. It's a fraction of what Texas faces on a daily basis. We will continue busing migrants until Biden secures the border," Abbott tweeted on Wednesday.
Meanwhile, Illinois Governor J.B. Pritzker announced on Wednesday that he signed a disaster proclamation to secure resources, along with deploying 75 members of the National Guard, to help in receiving migrants bused to the state from Texas, according to the Chicago Tribune.
"I'm not going to mince words here: The governor of Texas is forcing on New York and (Washington) D.C. and Chicago and potentially other places a needlessly last minute and complex process that is a heartless display of politics over people," Pritzker said at a news conference. "Why not give reasonable notice? Why send these folks only to blue cities or blue states? Why isn't Abbott sending refugees to Mississippi or Oklahoma or Idaho? This is about politics for him."
Newsweek has reached out to Governor Greg Abbott's media office.