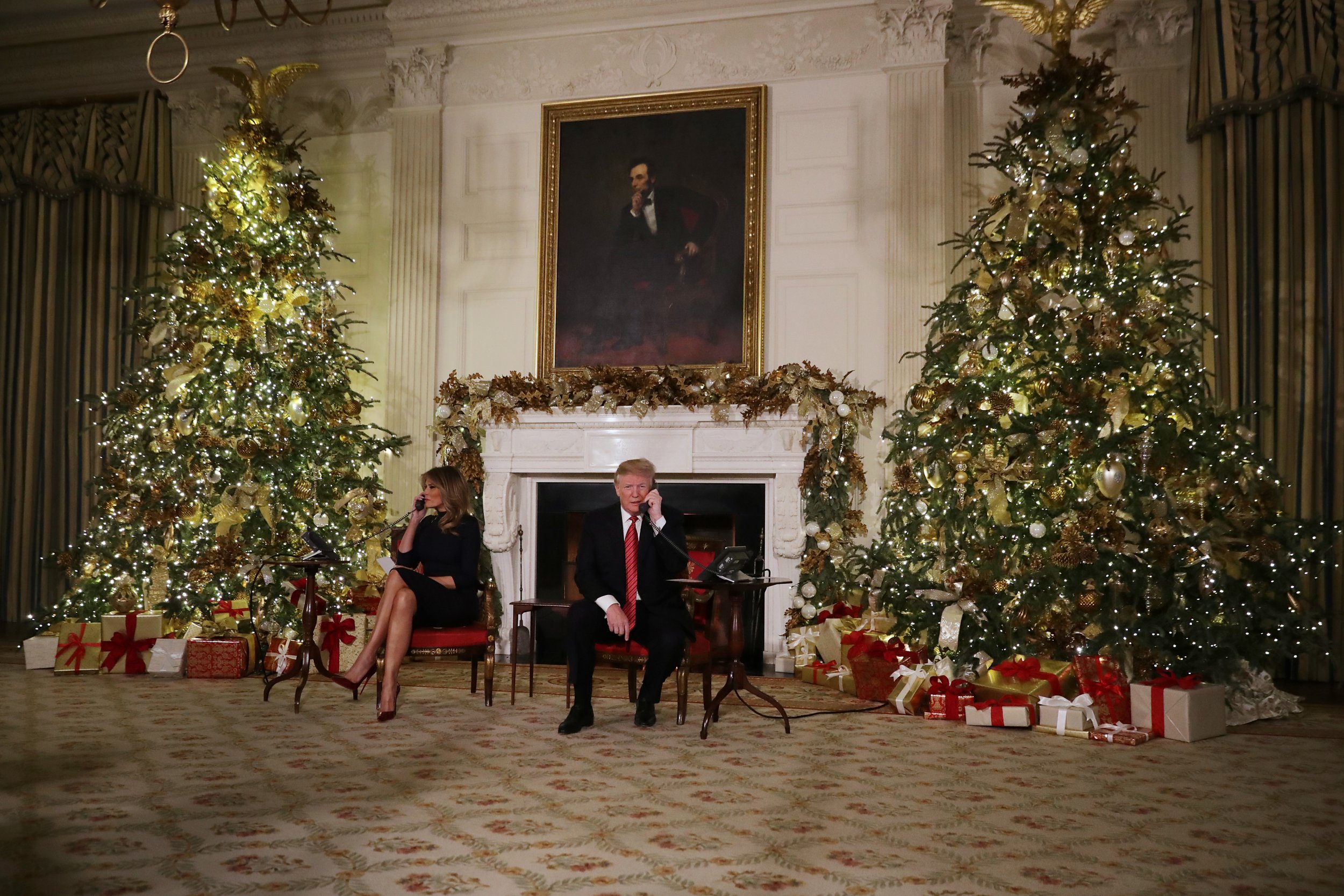 President Donald Trump's bizarre behavior during the Christmas holiday amid a government shutdown was compared to a wide variety of nightmarish scenarios, including Colonel Kurtz's "Apocalypse Now" descent into madness.
Former Clinton White House Press Secretary Joe Lockhart compared the "crazier and crazier" behavior of Trump over Christmas Eve and Christmas Day to that of Marlon Brando's rapidly deteriorating mental status as Colonel Walter E. Kurtz in Francis Ford Coppola's iconic 1979 film, Apocalypse Now. Although Lockhart later tweeted he used "a little literary license" to make the Vietnam War comparison, many of the president's critics used even Trump's most mundane "Merry Christmas" wishes to mock what they see as his increasingly unhinged behavior over the holiday.
Trump has vowed to keep the federal government shut down until his $5 billion request for Mexican border wall funding is signed for by the Congress. CNN host John Avlon asked Lockhart to explain his previous comments referencing Kurtz, a character adapted from author Joseph Conrad's renowned 1899 novella, Heart of Darkness.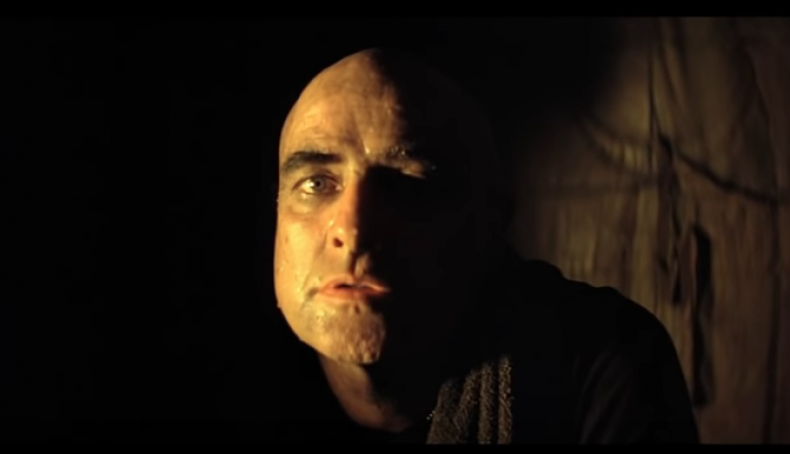 "For me, it's a cross between Macaulay Culkin in 'Home Alone' and Colonel Kurtz in 'Apocalypse Now,'" Lockhart told host John Avlon Sunday on CNN. "You're blowing America's mind right now," the CNN anchor responded.
Lockhart then checked off several moments of bizarre behavior from Trump over the Christmas break, including his telling a 7-year-old South Carolina girl that believing in Santa Claus made her "marginal." Lockhart also references Trump's Friday tweet in which he complained he was "all alone (poor me)" in the White House on Christmas Eve because his bipartisan opponents refuse to fund his border wall. Despite his hyperbolic comparison, Lockhart cautioned Americans against using blanket labels of "crazy" to define Trump's day-to-day antics.
"It is getting crazier and crazier, and we can say it's 'extraordinary,' but then that word loses its meaning," Lockhart continued. "But over the course of a couple of days, [Trump] blew Santa Claus' cover, he said 'I was home alone' and he said he was signing bills, but when they did a close-up it was just a blank piece of paper. It's a little crazy."
Lockhart said all of the problems that Trump is now facing are "his own making," after the president refused to sign off on Congress' last attempt to keep the government open. Lockhart took particular umbrage with Trump's anger at the Federal Reserve for raising interest rates too quickly. "He passed, in a booming economy, he passed a deficit-busting tax cut that blew a whole in the deficit. If we hadn't done that, the Fed wouldn't be raising rates as quickly as they are. These problems are all his own making."
"And he is a little like Colonel Kurtz, surrounding himself by crazy people in the jungle talking about crazy stuff," Lockhart said, returning to the Apocalypse Now comparison.
"So Stephen Miller is Dennis Hopper in this scenario?" quipped Avlon, referencing the actor's portrayal of a crazed Vietnam War photojournalist in Apocalypse Now.
The Apocalypse Now reference from Lockhart is only one of innumerable comparisons from the past few days that uses nightmarish movie moments to illustrate what his critics view as "the horror" of a Trump-led government shutdown continuing over the Christmas holiday.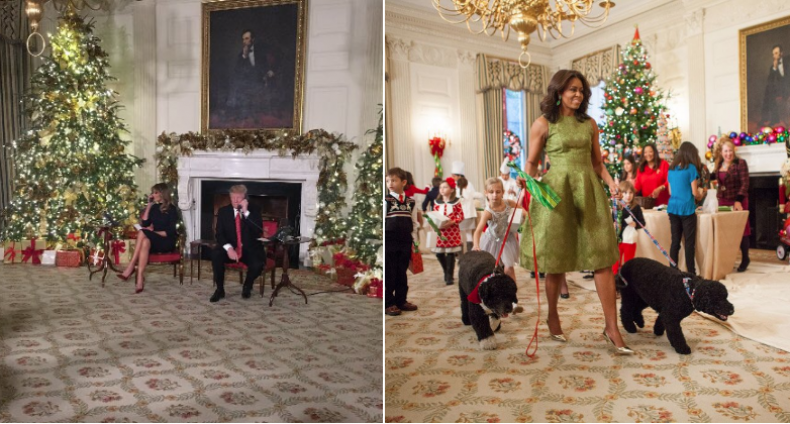 In addition to innumerable photo edits of Trump's face onto that of Dr. Seuss' The Grinch, many compared jovial photos of the Obama family's last Christmas to that of the seemingly dark and ominous photos emanating from Melania and Donald's White House this year.
The iconic film Apocalypse Now has long been rife with fodder for pop culture references, particularly for individuals going mentally "way up river." Among the most famous scenes, actor Robert Duvall portrays a surfing-obsessed Air Cavalry officer who blares Wilhelm Richard Wagner's "Flight of the Valkyries" during helicopter assaults. And Martin Sheen rises from a swamp to finally kill the crazed Kurtz as Brando whispers, "the horror, the horror."
Negative responses to one of Trump's most succinct tweets of the year, "Merry Christmas," was even greeted with cynical messages of "Treason's Greetings" and complaints about the stock market tanking over the past several weeks. But the president's supporters also offered a deluge of positive holiday wishes to balance out the widely divided replies.