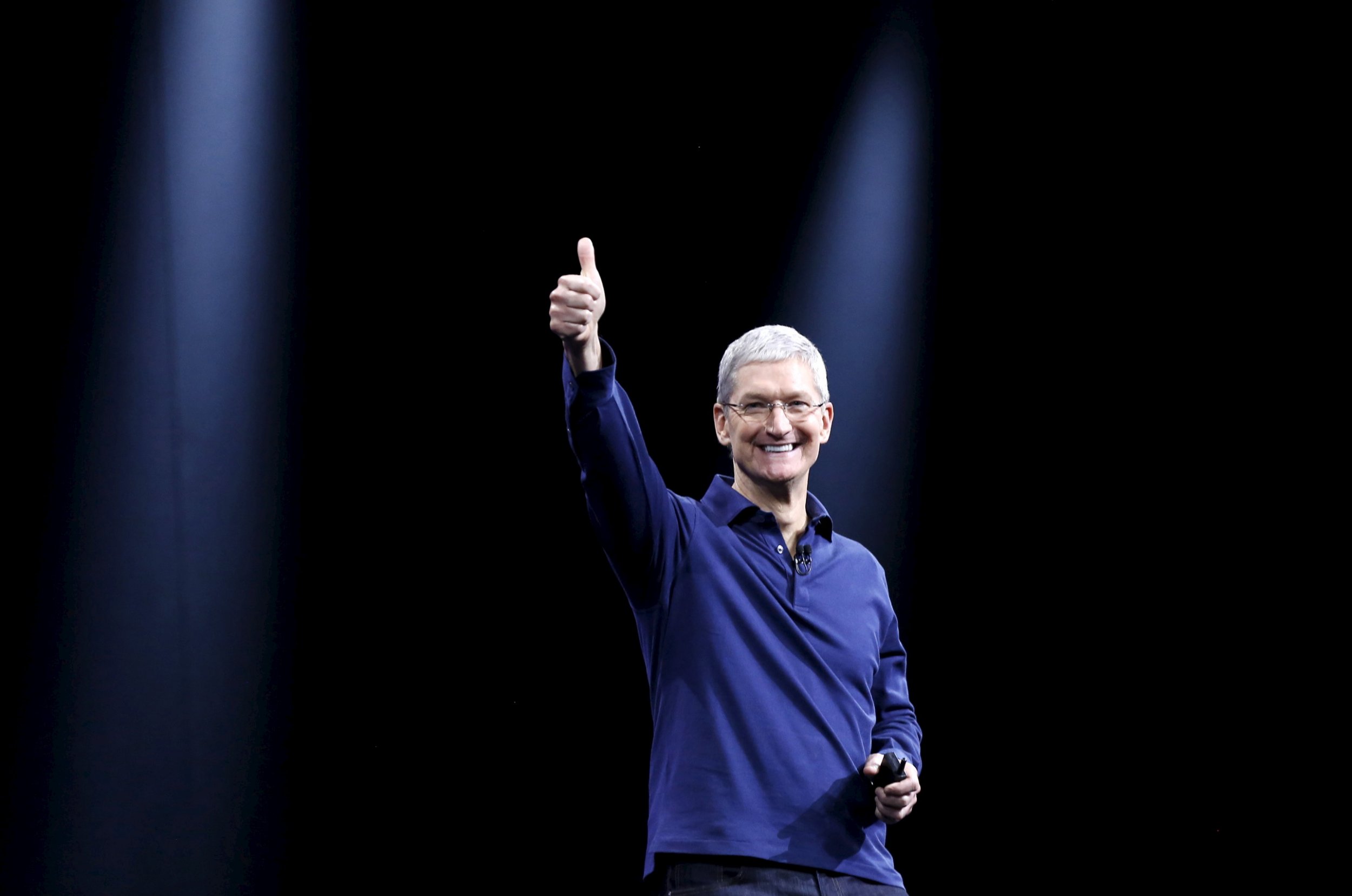 Experience. Intelligence. Performance.
These are just some of the words used to describe Apple's latest updates, announced during the keynote address of the company's annual Worldwide Developers Conference in San Francisco on Monday. New gadgets were nowhere to be found. Instead, Apple showed off its latest software updates, designed to optimize the hardware customers already have.
As history has shown, Apple Inc. shares tend to fall during the WWDC conference, and today was no different. Nearly an hour into the keynote, stocks fell around 1 percent. Stocks haven't risen during the conference since the first iPhone launch.
Mac OS X
After touting the fact that latest version of its desktop operating system, OS X Yosemite, has the fastest adoption rate for any PC operating system, Apple's Craig Federighi, senior vice president of Software Engineering, unveiled the next iteration: OS X El Capitan. While most operating system updates are designed to fix its predecessor's glitches, El Capitan seems to fix things that you weren't even aware were problems.
The way El Capitan embraces the swiping gesture, you'd think clicking is a feat. Instead of the laborious up-down motion, users can now keep things effortlessly horizontal and just drag their finger to carry out a series of tasks; everything from deleting emails to bookmarking your favorite sites.
Some other functionality improvements include a more expanse Spotlight, a pointer that becomes larger when you move your mouse around to look for it, and the ability to mute a tab without having to open it.
OS X El Capitan will become available for free download worldwide sometime this fall.
iOS 9
IPhones and iPads can expect a lift in performance and battery power with iOS 9. Siri, for instance, has a more expansive knowledge base, allowing it to complete a new series of tasks, such as finding specific images in your photo albums. And the device itself uses your location, the time and the apps you are currently using to anticipate your needs. Is it Monday at 5 p.m., you're leaving work and you just plugged your headphones in? Don't be surprised if your favorite song pops up, ready to be played. Have plans to meet a friend for dinner? Don't be alarmed when your phone suggests you leave the house now to beat the traffic. These updates come while preserving battery life—iOS 9 is said to help make the iPhone 6 battery last an extra hour.
But Apple insists that increased intelligence, which translates to collecting your information to better serve you, won't come at the cost of your privacy. "All of the information stays on the device in your control," Federighi said during his presentation. His comments fall in line with recent statements from CEO Tim Cook, who shamed other companies in Silicon Valley (probably referring to Facebook and Google) for monetizing consumers' personal information.
In terms of the iPad, iOS 9 allows users to open a second app without leaving the first and supports split view to keep two apps open side-by-side. You can check your email while continuing to watch your favorite television show…on the same device.
Apple Pay
More brands and credit networks are joining the Apple Pay system. By next month, Apple Pay will be accepted at more than 1 million locations.
News app
News provides a curated selection of news stories based on your unique interests, and supports interactives and videos. The app will be available in the U.S., Australia and the U.K.
watchOS 2
New faces, features and functions: That was the main takeaway of the new Apple Watch operating system.
The product isn't set to become available in physical stores on June 26. Until then, the Apple Watch has only been available for order online. Much to the chagrin of loyal Apple fans, the abundance of preorders has left many orders backed up. Whatever the problems with getting a watch have been, the watch's software is about to get better before most people even touch one.
The new face options are a marked enhancement. You can now select an album from which a new picture will appear every time you lift your wrist or choose an iconic location that will time-lapse throughout the day.
The new OS's changes have not only improved the existing functionalities, but made it easier for developers to create new, native apps.
Apple Music
After acquiring Beats last year for $3 billion, rumors swirled that Apple was going to get into the music streaming service. And it has.
Today, the tech giant introduced Apple Music, which it describes as a "revolutionary" music streaming service. Besides hosting tens of millions of tracks, playable at any time, it contains a 24/7 global radio called "Beats 1" that is curated by leading music experts. In addition to any music stored in your iTunes, Apple is doing its part to make sure there is never a shortage of tunes to listen to.
Apple Music also has a social component called "Connect," which, as Drake so aptly described on stage, allows artists to upload and share content with fans. Users can also receive album and playlist recommendations every week through the "For You" tab.
Apple Music will become available on June 30 and will cost $9.99 a month for an individual and $14.99 a month for an up-to-six-person family. Apple will offer a free three-month trial in the hopes that its customers will learn to love the service and leave competitors like Spotify, Pandora and Tidal.