September's Apple event is almost upon us and the company is rumored to be unveiling the iPhone 13 line-up, alongside the latest iteration of the Apple Watch.
Throughout the month of August, there have been multiple leaks surrounding the next generation of iPhones and what they will be capable of. The official announcement for these devices is expected to be the focus of Apple's upcoming presentation, which you can watch live from the comfort of your own home.
In-depth instructions on how to do this can be found here. Meanwhile, Newsweek will be posting regular updates about the event in a dedicated live blog.
Apple Event Predictions: iPhone 13 Rumored Features
In terms of what to expect from today's "California Streaming" event, reputable Apple insider Mark Gurman has leaked plenty of information about the iPhone 13 in a Bloomberg report.
As expected, there will be standard, Mini, Pro and Pro Max iterations of the device. Gurman has alleged that each of these new models will feature significant camera upgrades, a faster A15 processing chip, smaller notches that cover up less of the screen, and a 120hz display.
If true, that last point is one of the most significant improvements for the iPhone 13. It essentially means that the screen will refresh at a rate of 120 times per second, as opposed to just 60 (like the current iPhone 12 models). In turn, this allows for a smoother and more fluid experience when swiping through your apps.
Elsewhere, the iPhone 13 line-up is rumored to feature improved Face ID technology (making it easier for the device to recognize you if you are wearing a mask), a 1TB memory option, and potentially even SOS satellite calling, so that you can reach the emergency services from anywhere in the country.
Apple Event Predictions: iPhone 13 Always on Display
Another rumor circulating is that the iPhone 13 will boast an always on display (AOD) option. While this function is already supported on most Android devices, it will be a brand-new feature for iOS users.
In a nutshell, AOD means that parts of your screen will remain illuminated even when you lock your phone, allowing you to do things like check the time, read notifications, and view highlights from your calendar. If you are worried that activating this option might drain your battery, rest assured that the AOD function has only ever had a minimal effect on the battery life of Android phones.
What's more, it is rumored that each iteration of the iPhone 13 (including the Mini, the Pro and the Pro Max) will have somewhere between 10% and 18% more battery capacity than their iPhone 12 equivalents. Plus, it has also been leaked that the devices might support 25W fast-charging as well.
Apple Event Predictions: iPhone 13 Camera Upgrades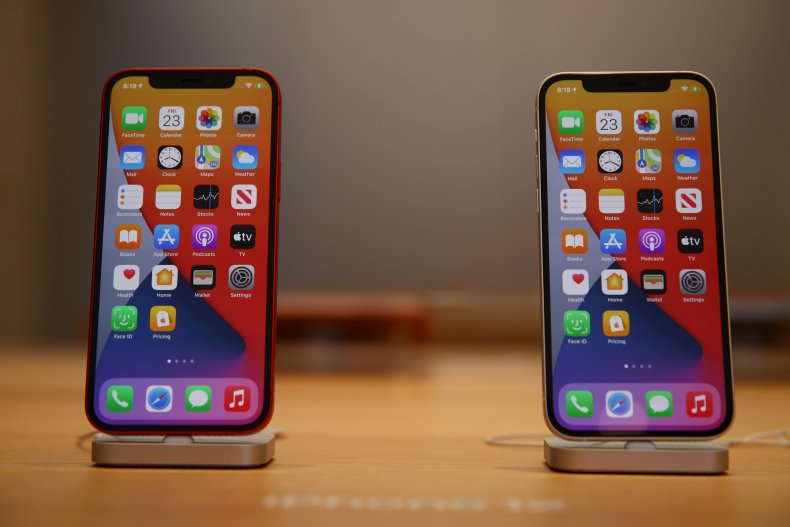 As aforementioned, many are predicting that significant upgrades to the iPhone camera will be revealed during Apple's presentation.
The iPhone 13 Pro and Pro Max are rumored to benefit from new sensors that will capture up to 35% more light than their iPhone 12 counterparts. Meanwhile, all models are said to be getting sensor stabilization as well (which was previously only included with the 12 Pro Max). This is a feature that is now commonplace in mid-tier mirrorless cameras, but still quite rare in mobile phones.
There are also rumors that the camera's new ultra-wide lens will be equipped with auto focus and that the iPhone 13 Pro's telephoto will be capable of 2.5 times zoom.
An astrophotography mode has been leaked as well. This will reportedly activate when you point your camera up at the night sky and will adjust the exposure settings so that you can capture better images of the stars.
Finally, it is also rumored that a video version of "Portrait Mode" will be introduced for the iPhone 13 camera.
In addition to all of the above, many are predicting that the Apple Watch Series 7 will be revealed during today's presentation. The upgraded devices are rumored to include a faster processor, enhanced software, and brand-new designs.
In related Apple news, the below Statista chart shows Apple's growth throughout the 21st century, and the products that brought in the most revenue.