Apple's MacBook Pro and AirPod Update: Everything You Need to Know
During a recent media event, Apple revealed a new pair of MacBook Pro models, alongside the next generation of its AirPod devices.
Prior to this, Apple's last media event took place in September and saw the debut of the iPhone 13 lineup and the Apple Watch Series 7. The tech giant's laptop and wireless earbud products were conspicuously absent from that press conference, but they took center stage in a more recent livestream.
The "Unleashed" event was broadcast from Apple's headquarters in California on Monday, October 19. Chief Executive Officer Tim Cook revealed the full specs for the latest MacBook Pro and the third iteration of the AirPods, as well as the relevant pricing information and release dates.
Here is everything that you need to know about what was showcased.
MacBook Pro Technical Specs, Price and Release Date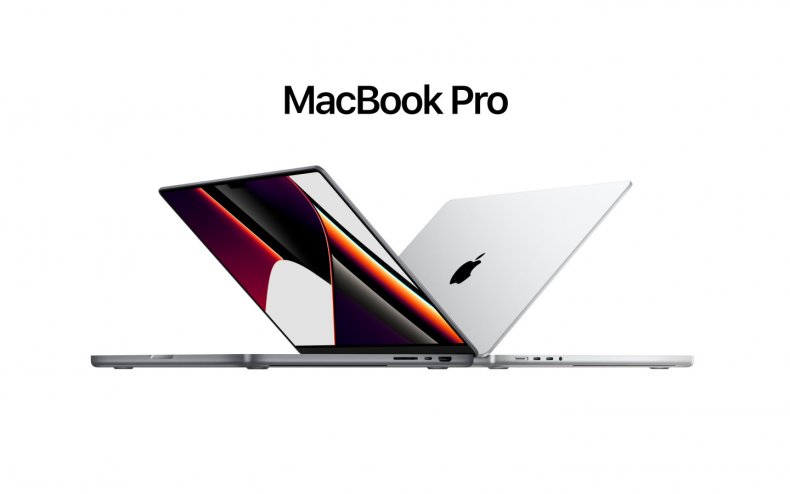 The revamped Macbook Pro comes in two separate models, one with a 14-inch display and one with a 16-inch display.
Within that, you then have a second choice to make, as you can pick between either the M1 Pro or M1 Max chip. Both feature 10-core CPU and a major speed boost, but the latter (more expensive) option comes with double the GPU, twice the unified memory, and double the memory bandwidth. According to Apple itself, the M1 Max is the most powerful chip it has ever built.
For comparison's sake, here are the specs for the M1 Pro and the M1 Max.
| | | |
| --- | --- | --- |
| Technical Specs | M1 Pro | M1 Max |
| CPU | 10-core | 10-core |
| Unified Memory | 32GB | 64GB |
| Memory Bandwidth | 200GB/s | 400GB/s |
| GPU | 16-core | 31-core |
Regardless of which configuration you end up selecting, the new MacBook Pros will benefit from several improvements and design innovations.
For a start, they will have mini-LED displays that are optimized for viewing High Dynamic Range (HDR) content. This means that they will be able to depict more vivid colors and deeper blacks than ever before. The screens will also make use of the ProMotion technology, delivering up to 120Hz refresh rates for an all-around smoother experience.
Elsewhere, HDMI ports will be making a long-awaited comeback, alongside an SD card slot, a headphone jack, and the return of the MagSafe charger. You will also get a new 1080p FaceTime HD camera, which has double the resolution and low-light performance of its immediate predecessor.
Finally, the new MacBook Pro laptops have done away with the controversial OLED Touch Bar screen that was introduced in 2016. For those who don't know, this was a thin display that used to run across the top of your keyboard and showed context-sensitive buttons that were meant to change depending on what program you were using (although very few apps ended up supporting it).
Both versions of the new MacBook Pro are available to pre-order now and will be released on Tuesday, October 26. Pricing for the 14-inch model starts at $1,999, while the 16-inch model starts at $2,499.
AirPods Technical Specs, Price and Release Date
The third generation of Apple's Wireless earbuds was also revealed during the Unleashed event.
In a nutshell, these will almost be like a halfway point between the current, second-generation AirPods and the AirPod Pro devices. While they don't share all of the latter's functionality, they will benefit from improved water and sweat resistance, advanced speakers and a redesigned case with MagSafe wireless charging.
Other exciting features include the use of spatial audio, which tracks your head positioning to create better directional sound. On a similar note, Adaptive EQ technology will also be supported, meaning that the AirPods will adjust the frequencies of whatever you are listening by taking into account the differences in your inner ear (whether that be its size, shape, or even the presence of hair).
Finally, the third generation AirPods will also boast longer battery life, with up to six hours of playback.
The new AirPods will cost $179 and are released on Tuesday, October 26.