Apple Removes Alex Jones's Infowars Podcasts From iTunes, Calls Them 'Hate Speech'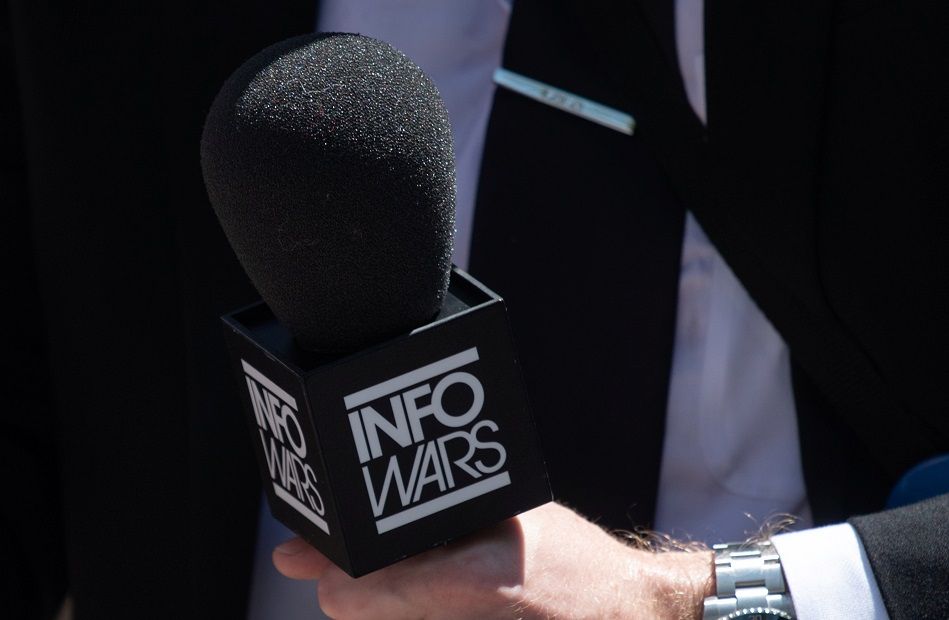 Apple has removed most of Alex Jones's Infowars podcasts from iTunes and its podcast apps, saying they violate its hate-speech guidelines.
The company removed five Infowars podcasts, including War Room and The Alex Jones Show, presented daily by the right-wing conspiracy theorist, reported Buzzfeed News.
"Apple does not tolerate hate speech, and we have clear guidelines that creators and developers must follow to ensure we provide a safe environment for all of our users," Apple said in a statement.
"Podcasts that violate these guidelines are removed from our directory, making them no longer searchable or available for download or streaming. We believe in representing a wide range of views, so long as people are respectful to those with differing opinions."
While Apple did not host any of Jones's podcasts, they were made available on an index where anyone could find and subscribe to them.
The Real News With David Knight podcast, which is produced by Infowars but not presented by Jones, is still available on Apple platforms, reported Mashable. It is not immediately clear why the last remaining Infowars podcast has not been removed from Apple's services.
Apple is the latest tech company to take a stand against the controversial podcast host, who is currently facing several defamation suits stemming from his claim that the 2012 Sandy Hook Elementary School shooting was a hoax and parents of the killed children were crisis actors.
Spotify was heavily criticized after it was found to have made The Alex Jones Show available to stream on its platform.
In response, Spotify confirmed that it had taken down several episodes of the podcast for "violating our hate content policy," although dozens more are still available and continue to be uploaded every day.
Jones's personal page has also been temporarily suspended from Facebook for 30 days and YouTube banned him from broadcasting live and removed four of his videos for violating the site's community guidelines.
Sleeping Giants, an organization that aims to shut down "racist, sexist, homophobic, xenophobic and anti-Semitic news sites by stopping their ad dollars" praised Apple for its stance against Jones.
"While companies like Facebook, YouTube and Spotify have been twisting themselves into pretzels inventing ways to avoid having to enforce their own terms of service on Alex Jones, it's great to hear that Apple, whose reach is so broad, is willing to do it," a spokesperson said.