'Aquaman' Instagram Stopped Posting Amber Heard While Momoa Fought For Her
Amber Heard's recent testimony that her role in Aquaman 2 has been "pared down" appears to ring true on the franchise's official Instagram account, where she hasn't been featured in a post since 2019.
On May 16, Heard testified during her ongoing defamation trial with ex-husband Johnny Depp that her role in the Aquaman sequel was almost scrapped because of the controversy surrounding her.
One week later, on May 23, an industry insider claimed in her testimony that Aquaman star Jason Momoa and the film's director, James Wan, fought to keep Heard in the role.
Heard's ill-fated marriage to Depp, which ended in 2016, has been under the spotlight, thanks to a libel court battle that took place in London back in 2020 and their ongoing defamation trial in Fairfax, Virginia.
Their current court proceedings arose after Depp, 58, filed a $50 million lawsuit against Heard, 36, accusing her of defamation over an op-ed published by The Washington Post, in which she said she was a victim of domestic abuse.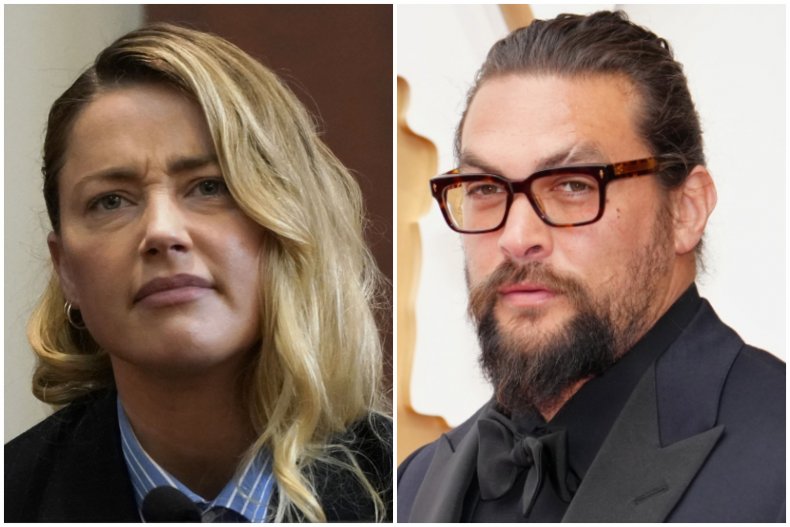 While Depp was not named by Heard in the article, his lawyers argued it was obvious she was referring to the actor. Heard is countersuing for $100 million for nuisance.
During proceedings at the Fairfax County Circuit Courthouse, each star has accused the other of domestic abuse. Depp and Heard have each denied the other's allegations of violence during their relationship.
Despite Heard's denials of being violent toward Depp, she testified on May 16 that the publicity surrounding her had led to her fighting to portray Mera once again in the movie.
When asked if she had been replaced in Aquaman 2, Heard said: "They released me from my contract. And I fought to stay in it, and they kept me in it. I just don't know how much I'm in, actually, of the final cut."
"I don't know if I will even be in the final cut or how much I will be. It was difficult to stay in the movie," she added.
Heard said that while she ultimately filmed scenes for the movie, it was a "very pared-down version of that role."
"I was given a script and then given new versions of the script that had taken away scenes that had action in it," she said. "That depicted my character and another character—without giving any spoilers away, two characters fighting with one another. They basically took a bunch out of my role. They just removed a bunch."
"I fought really hard to stay in the movie," Heard added. "They didn't want to include me in the film."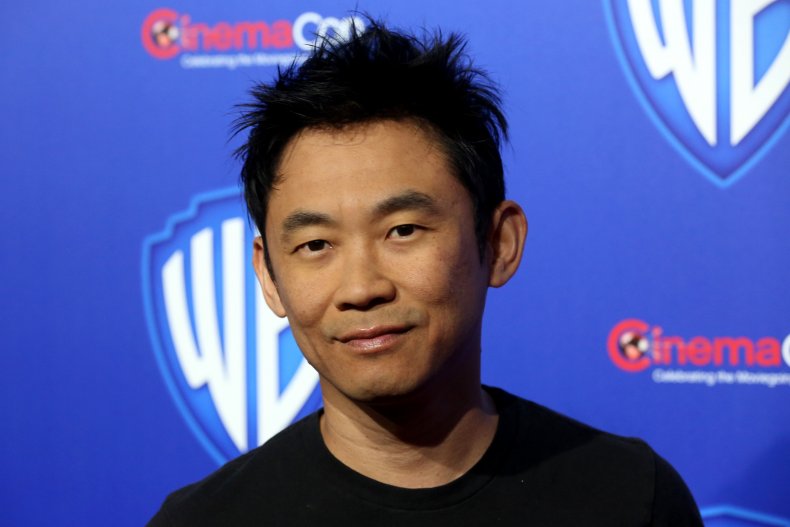 The issue was further addressed on May 23, when Kathryn Arnold, who described herself as an "entertainment industry consultant," alleged in her testimony that Heard was told to stay away from DC FanDome amid her legal battle with Depp.
"Ms. Heard was not invited to be either in the poster or to be at the [FanDome] event, and, in fact, they told her she cannot come," Arnold said.
Arnold was brought on board by Heard's legal team to look into the "reputational harm and economic loss that Ms. Heard incurred due to the defamatory statements" by Depp's former attorney Adam Waldman, who in 2020 accused her of perpetrating an "abuse hoax."
According to Arnold, after Heard found herself to be consistently on the receiving end of social media backlash, efforts were made to completely cut her out of the Aquaman sequel—an alleged move that lead star Momoa and filmmaker Wan fought against.
"In February 2021, there were conversations that Amber's, I'm going to be technical with you, her option for employment was not going to be exercised. So they may not have hired her again," Arnold said.
"Her management team fought very hard and they ultimately ended up hiring her, but not only because of what her management did, but also because star Jason Momoa and director James Wan committed to her."
While it remains to be seen how much Heard will be featured in the film, the verified Aquaman account on Instagram last included her in any of its imagery on April 22, 2019, to mark her birthday.
Alongside a photo of the screen star sporting her character's signature fiery red hair, a caption read: "Happy Birthday to our Mera, @amberheard!"
Since then, a multitude of posts have been dedicated to the franchise, as well as other films in the DC Comics universe—but Heard is nowhere to be seen.
For contrast, Momoa, who plays the titular character in the billion-dollar franchise has been posted on the site on numerous occasions.
Momoa received a birthday message on the account in August of last year. His most recent appearance among the account's 250 grid posts showed him in character as Aquaman on September 5, 2021.
Newsweek has contacted representatives of DC Entertainment for comment.
A fan petition calling for Heard to be removed from the Aquaman sequel has gotten more than 4 million signatures on Change.org.
Fans have cited Depp's allegations that Heard was violent toward him during their relationship as a reason for wanting her ousted from the franchise.
In November 2020—several months before production began—Heard shot down speculation that she would not be returning for the franchise's next movie, whose full title is Aquaman and the Lost Kingdom.
She told Entertainment Weekly: "I'm super excited about the amount of fan love and the amount of fan appreciation that Aquaman has acquired and that it has garnered so much excitement for Aquaman and Mera that it means we'll be coming back. I'm so excited to film that."
"Paid rumors and paid campaigns on social media don't dictate [casting decisions] because they have no basis in reality," she added. "Only the fans actually made Aquaman and Aquaman 2 happen. I'm excited to get started next year."
Production on the movie started in June 2021 and concluded in January 2022.
Update 5/24/22, 07:35 a.m. ET: This article and its headline have been updated to reflect Kathryn Arnold's May 23 testimony.