Ariana DeBose Reacts to Viral BAFTAs Memes After Performance Backlash
Ariana DeBose has weighed in on the memes that have arisen from Sunday's star-studded British Academy Film Awards (BAFTA) show in London—an event which saw her face much derision on social media for a rap performance.
Oscar-winning West Side Story star DeBose, 32, opened the show—the U.K.'s equivalent of Oscars night—with an upbeat number that was immediately mocked online, with a number of viewers branding it "awkward" and "painful."
Her performance went viral, but seemingly for the wrong reasons, as people pointed out the expressions on some guests' faces as they were name-checked in the song.
Amid the criticism and backlash on social media, screen star DeBose seemingly deactivated her Twitter account.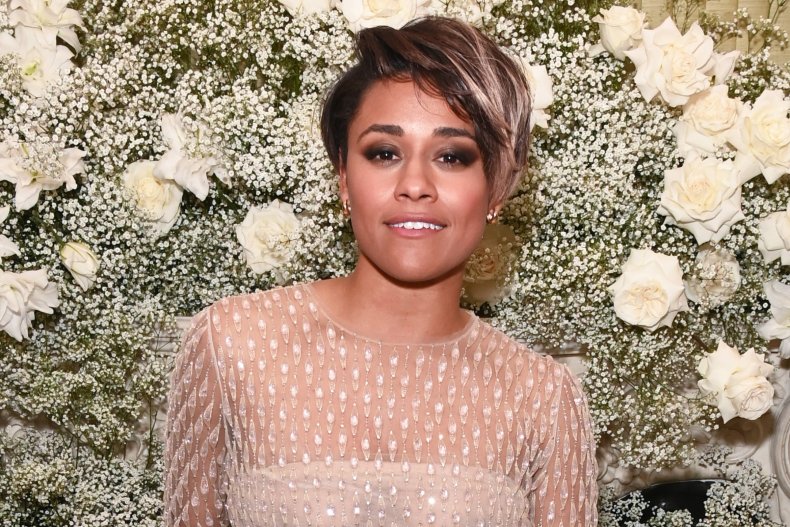 However, DeBose showed that there's no apparent hard feelings regarding Sunday's performance, as she commented on a recent post that cited her lyrics from the rap.
Fashion writer Evan Ross Katz took to Instagram to share a slideshow of tweets that were based on DeBose's rap line "Angela Bassett did the thing." One included a screenshot of a photo of Bassett and Viola Davis embracing one another at the show.
"You did the thing my Woman King," read a caption on the post, in reference to Davis' acclaimed turn in the movie The Woman King.
"Babe, wake up, Angela Bassett did the thing," Katz captioned post, which included a seconds-long clip of DeBose rapping the line and concluded with a photo of a host of celebrities awkwardly looking on during the show.
"Honestly I love this," screen star DeBose wrote as she joined the ensuing conversation in the comments section.
Katz commended DeBose on his Instagram Story, sharing a screenshot of her comment while writing: "In on the joke? We LOVE to see it."
DeBose also started following Katz on the platform—a moment that he documented with another screenshot as he commented that he was "shaking."
During her performance on Sunday, DeBose rapped: "Angela Bassett did the thing / Viola Davis, my Woman King."
One of the memes showed a photo of when former President George W. Bush was told of the 9/11 terrorist attacks in 2001, alongside the caption: "Sir, Angela Bassett did the thing."
Another showed a grandmother announcing that "Angela Bassett did the thing," prompting her granddaughter to respond: "Sure Grandma, let's get you to bed."
In another post, a tweet read: "When Angela Bassett wins the Oscar she must start [her] speech by saying "an in the words of Ariana DeBose, I did the thing."
At Sunday's BAFTA Awards, DeBose started her performance after being introduced by host Richard E. Grant. It began as a reworking of the Eurythmics song "Sisters Are Doin' It For Themselves" before it broke down into a spoken-word rap.
She then ran through the names of the women in the Best Actress in a Leading Role and Best Actress in a Supporting Role categories. Lines included, "Hong Chau, Dolly de, Kerry and Carey with the C" and "Blanchett Cate you're a genius, Jamie Lee you are all of us."
While DeBose was singing, cameras cut to the women being mentioned, and while some, like Emma Thompson and Jamie Lee Curtis were happily bopping along, others remained stone-faced.
Nick Bullen, CEO of Spun Gold, the production company behind this year's BAFTAs, spoke out in defense of DeBose, calling the backlash "incredibly unfair."
"The songs she was singing are very familiar songs, the room was clapping, and people were sort of dancing to the music," producer Bullen told Variety.
"That rap section in the middle, mentioning the women in the room, was because it's been a great year for women in film, and we wanted to celebrate that. And here is a woman of color who is at the absolute top of her game.
"And she's opening the BAFTAs with a song that said so much on so many levels. All of those mentions, I felt, from the moment we were rehearsing it right through to the transmission last night, spoke to what we wanted to do."
Bullen confirmed that DeBose put the whole thing together in a couple of weeks, with the help of "a great musical director and choreographer."
Update 2/21/23, 10:50 a.m. ET: This story has been updated with further details.