Nigeria's Biggest Airline to Resume Flights to Ex-Boko Haram Heartland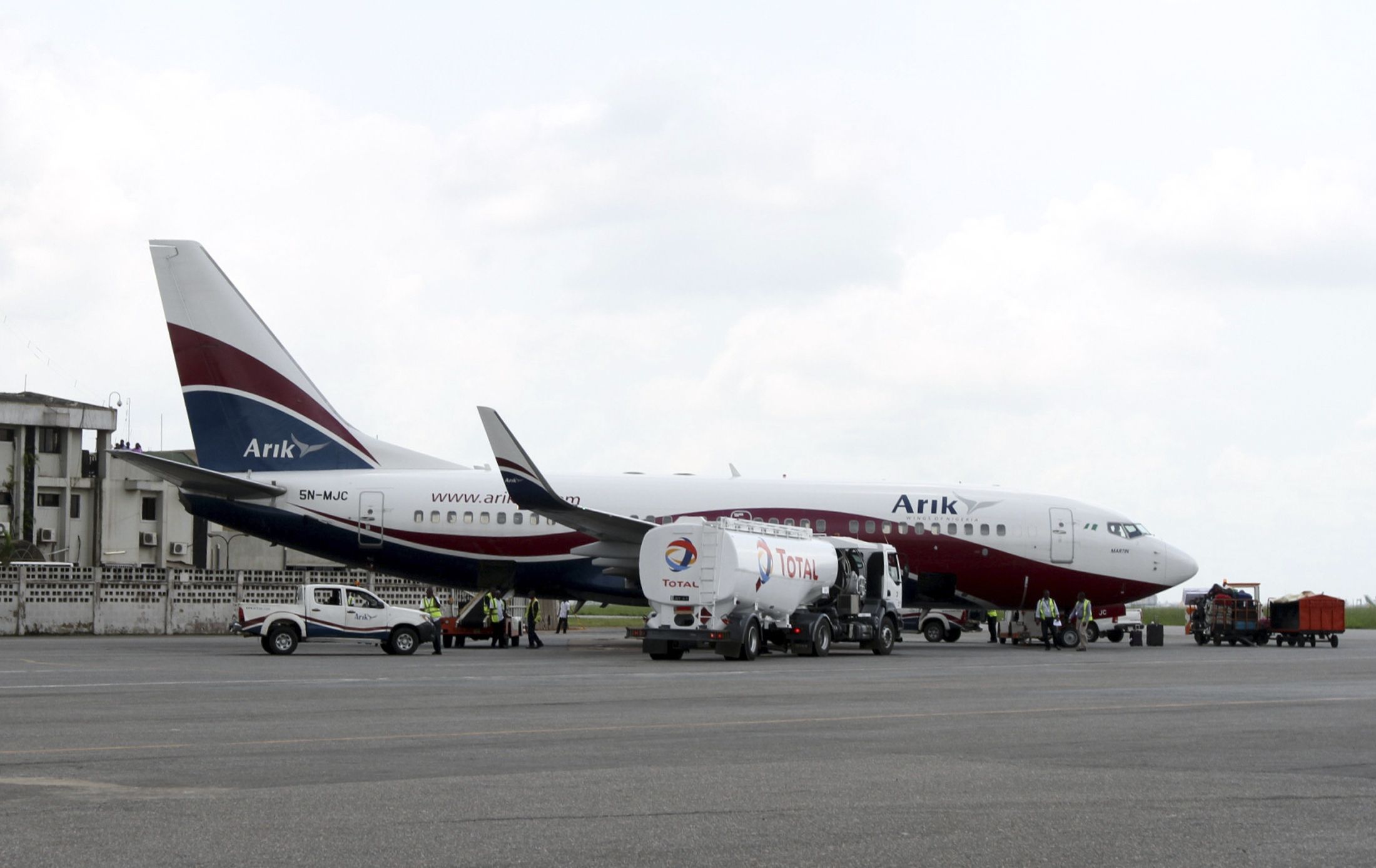 Nigeria's biggest airline is to resume flights to Maiduguri, the city at the center of Boko Haram's insurgency, as the country's military beats back the militants.
Arik Air will recommence flights to the capital of Borno state as of May 9, according to a company statement published Tuesday. The airline will begin to operate three flights per week, with the possibility of increasing the frequency.
The company suspended flights to Maiduguri in December 2013, as Boko Haram's violent uprising intensified. The extremist group launched an armed insurgency against the Nigerian government in 2009 and has killed thousands and displaced millions in its bid to install a hardline Islamist caliphate in northern Nigeria.
Former Nigerian President Goodluck Jonathan declared a state of emergency in Borno, as well as two other states in northeast Nigeria, in May 2013. The militants attacked an air force base in Maiduguri in December 2013 and continued to expand through 2014. By early 2015, Boko Haram controlled territory equivalent to the size of Belgium in northern Nigeria.
But since current Nigerian President Muhammadu Buhari came to office in May 2015, the Nigerian military and regional forces have reversed many of the group's gains and limited it to small-scale suicide bombings. Boko Haram has also been hit by internal division: The group split into two factions in 2016—one following veteran leader Abubakar Shekau, the other following Abu Musab al-Barnawi, whose appointment as the group's leader was announced in August 2016 in a publication of the Islamic State militant group (ISIS).
Arik's flights to Maiduguri will connect through the country's capital Abuja. The company's chief executive officer, Roy Ilegbodu, said: "As a major carrier in Nigeria, we owe it a duty to serve the interest of our esteemed customers who have been yearning for our return to Maiduguri."
The airline operates 120 flights per day from its hubs in Abuja and the Nigerian port city of Lagos, according to its Facebook page. It was taken over in February by a state-owned bank in Nigeria.
Buhari promised to deliver a national airline for Nigeria in the runup to the 2015 presidential election. Aviation in Nigeria has suffered from decades of underinvestment in infrastructure and has also been caught up in the country's recent economic crisis.
The main airport in the capital Abuja was closed for over a month earlier in 2017 due to urgent runway repairs. In 2016, fuel shortages led to delays and cancellations across airlines, while Arik also temporarily shut down for a day due to an insurance problem.
Nigeria's junior aviation minister said Wednesday that it was seeking advice from six airlines, including German carrier Lufthansa, on how to go about creating a national airline, Reuters reported.