Nigeria Admits Boko Haram Leader Abubakar Shekau Is Alive After Years of Death Claims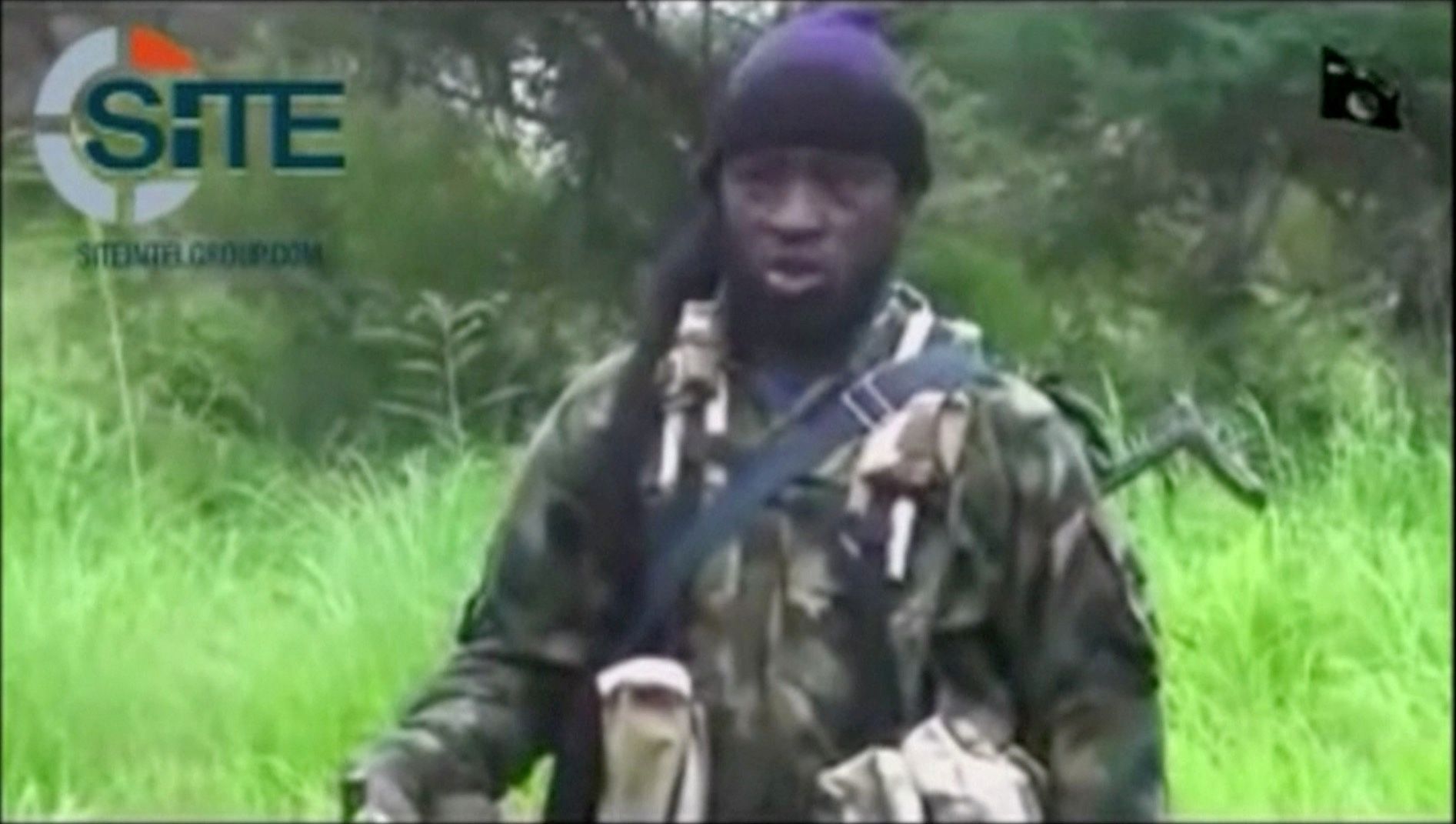 Nigeria's government has said that the longtime leader of militant group Boko Haram, Abubakar Shekau, is still at large, despite previous repeated claims it had killed him.
Nigerian Defense Minister Mansur Dan Ali told reporters in the capital Abuja on Tuesday that Shekau was "on the run" and likely hiding out in a Boko Haram enclave in the Sambisa Forest, one of the group's last remaining bases in the northeast Nigerian state of Borno.
"We shall be patrolling and ransacking that forest for the whereabouts of Shekau," said Ali, according to Reuters. "We will not relax, we are on him."
Shekau took over leadership of Boko Haram after the group's founder, Mohammed Yusuf, died in Nigerian police custody in 2009. Under Shekau's leadership, the group has fought a deadly war against the Nigerian government, killing thousands, displacing millions and creating a humanitarian crisis in northeastern Nigeria. The group split into two factions in 2016, one led by Shekau and another by Abu Musab al-Barnawi, who was appointed by the Islamic State militant group (ISIS) in 2016.
Ali's statement amounts to a tacit admission that years of claims by the Nigerian military and others that Shekau had been killed in combat were false.
Nigerian security forces have claimed on at least three occasions to have killed Shekau, only for someone purporting to be the enigmatic jihadi to reappear in audio or video clips, denouncing the claims. In 2009, security forces claimed to have killed Shekau, but a video later proclaimed him as Boko Haram's new leader less than a year later. In August 2013, the military said it may have killed Shekau in a shootout in the Sambisa Forest; Shekau resurfaced in a video a month later saying he "could not die except by the will of Allah." Most recently, in August 2016, the Nigerian army said it had "fatally wounded" Shekau in an airstrike. Again, a September 2016 video showed the purported Shekau claiming he was in "a happy state, in good health and in safety."
The Cameroonian military has also claimed to have killed Shekau on at least one occasion. Analysts have suspected the militant leader of using body doubles to avoid capture or killing.
Under President Muhammadu Buhari, Nigeria has made significant gains in reversing Boko Haram's progress. At its peak in early 2015, the militant group once controlled territory the size of Belgium; Nigerian authorities say they have now retaken virtually all of that territory and that the militants are confined to the Sambisa Forest and other rural parts of Borno state. Buhari has claimed several times that Boko Haram is "finished," and offensives by the Nigerian military and regional forces have reclaimed the vast majority of territory once held by the group.
Yet both factions of Boko Haram retain a capacity to launch insurgent attacks and propagate terror. Shekau has purportedly appeared in a video earlier in March, claiming responsibility for several bombing attacks in the Borno state capital, Maiduguri. A video thought to be released by Barnawi's faction, also in March, showed fighters executing three men whom they described as spies from the Nigerian military.