Boko Haram Leader Abubakar Shekau Denies Being Injured in Defiant Video Message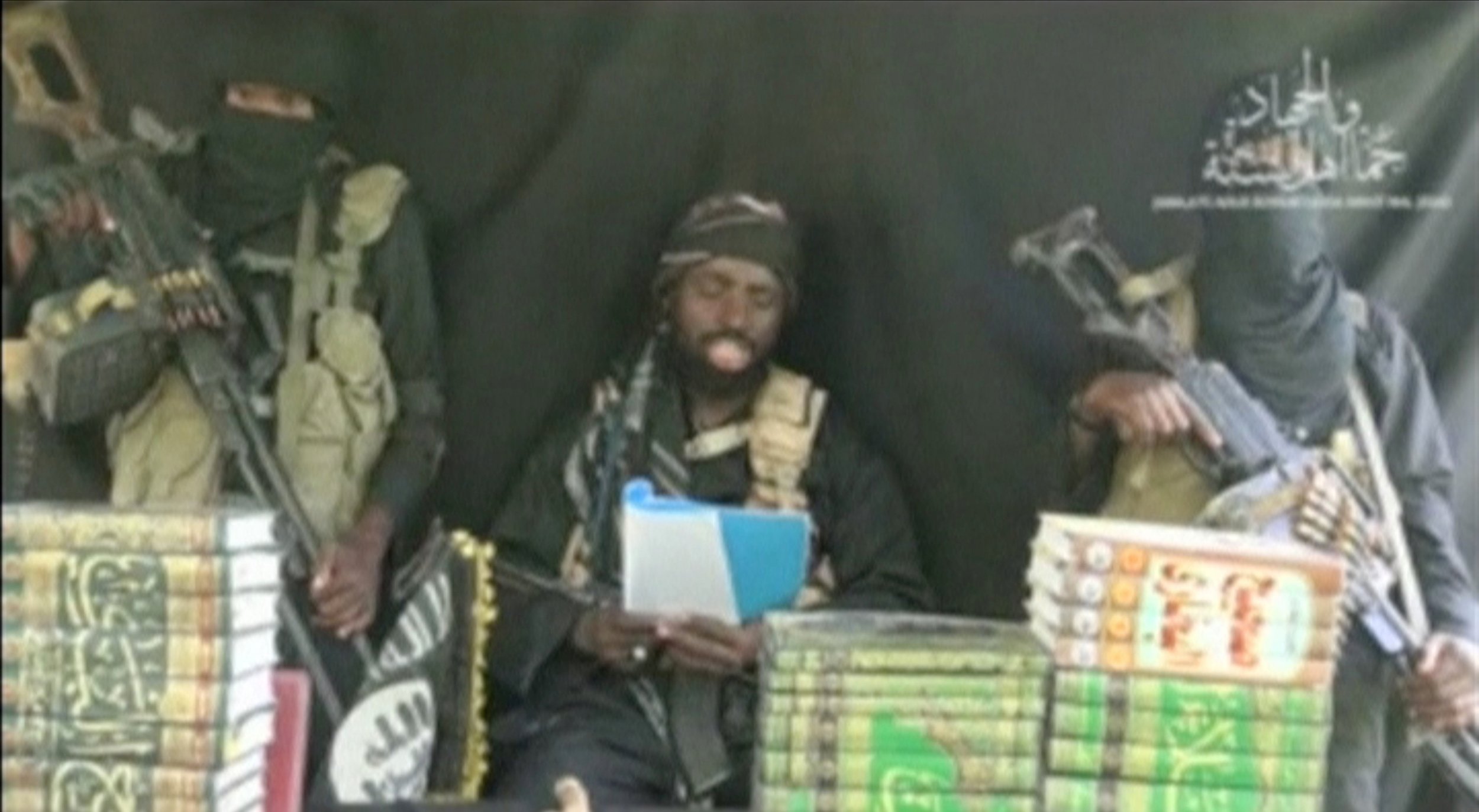 Boko Haram's self-proclaimed leader Abubakar Shekau has purportedly appeared in a video message, denying that the Nigerian military had injured him in an airstrike.
In the nearly-40 minute video posted to YouTube on Saturday, a man claiming to be Shekau speaks in several languages, including Arabic, Hausa, Kanuri and small segments in English. He appears healthy and addresses several issues, including the abduction of more than 250 girls from their secondary school in Chibok, northeast Nigeria, in April 2014.
The Nigerian military claimed in August that Shekau had been "fatally wounded" in an airstrike, before later watering down the claim to say he had been injured. Nigeria's armed forces have claimed to have killed Shekau on multiple occasions, without independent verification.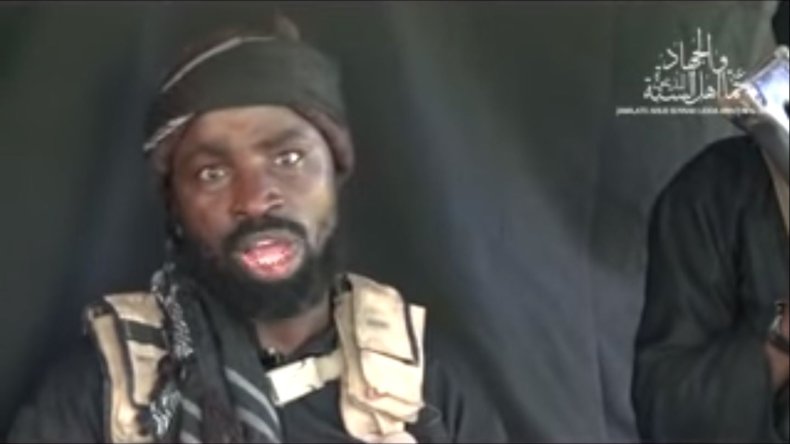 "Oh tyrants, I'm in a happy state, in good health and in safety," said Shekau in the video, in which he appears sat behind piles of Islamic literature and flanked by two masked gunmen.
During the video, Shekau speaks almost incessantly and mocks the Nigerian national anthem, a segment of which he recited in English. He also accused the West of introducing secular education, including sports and music, as a means of denying Muslims time to read the Koran, Nigeria's Premium Times reported.
The militant leader said that the people of Chibok should prepare for a longer campaign to return their girls. "If you want your girls, bring back our brothers," said Shekau in the video. The abduction of the Chibok girls prompted a global campaign called #BringBackOurGirls, but so far only one of the 276 girls has been rescued from the group, although 57 escaped almost immediately after being abducted.
The Nigerian army dismissed the video, claiming it showed that Shekau was "mentally sick and unstable" and stating that Boko Haram would soon be defeated. "We are just counting down to the day when all the few remnants will be totally wiped out or brought to justice," said army spokesman Colonel Sani Kukasheka Usman in a statement Sunday.
Boko Haram pledged allegiance to the Islamic State militant group in 2015. ISIS reportedly appointed a new leader of the Nigerian group, one Abu Musab al-Barnawi, in August. The news prompted a curt response from Shekau, who rejected al-Barnawi's appointment and asserted his continued claim to the group's leadership.
There have been reports of fighting between the Shekau and al-Barnawi factions of Boko Haram in the Lake Chad region in recent weeks.