A protest against mandatory use of face masks endorsed by a local council member is set to take place in Scottsdale, Arizona, on Wednesday--less than one week after city and county officials directed residents to cover their noses and mouths in most public spaces.
Scottsdale City Councilman Guy Phillips publicized the upcoming protest, titled "Unmask Us!", in a Facebook post shared on Saturday. Its description encourages "any citizen of AZ who believes wearing a mask is a personal choice" to participate in the demonstration. Phillips told local outlet The Arizona Republic that he "suggested" the protest and "it snowballed from there." He also added that he was opposing not the masks, but the government requirement to wear them.
The pushback against face mask requirements follows announcements from Scottsdale Mayor Jim Lane and the board of supervisors in Maricopa County, where the city is located, formally mandating their use. The new procedures were effected as Arizona grapples with a notable spike in new cases of the novel coronavirus, in addition to related hospitalizations.
Upward trends in Arizona's outbreak curve Arizona health officials began to report new virus cases in increasing numbers at the start of June, about two weeks after Governor Doug Ducey terminated the state's safer-at-home order on May 16, allowing a broad range of businesses to reopen statewide. Retailers and restaurant dine-in services had already resumed throughout Arizona during the first half of May.
In a statement outlining Scottsdale's face mask directive, which went into effect on Friday, Lane urged civilians to respect the order to avoid "another shutdown of businesses or restaurants" in the future.
"I recognize completely the intrusive nature of this directive. I understand the resistance that many have to the loss of your personal freedom to choose how you respond and react during this health crisis," Lane said in the statement. "In this emergency, however, like any other, we have a civic responsibility to act and sometimes accept actions that are important for recovery."
Lane's order requires Scottsdale residents to wear face masks in indoor spaces like grocery stores and restaurants. The similar order announced by Maricopa County's board of supervisors requires mask use in all public spaces, outside of a few exemptions for outdoor activities where physical distancing is possible. The county said its directive will not overwrite the terms of directives already effected by local authorities.
Newsweek reached out to Lane's office as well as Phillips for comments regarding the protest against face masks, but did not hear back in time for publication.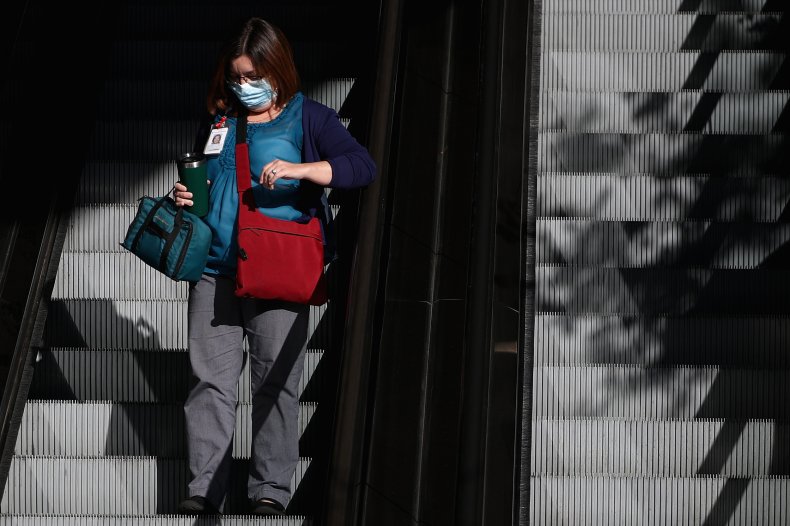 Ducey has faced criticism for his reluctance to mandate statewide residents to wear masks in public over the last few weeks. In response to an ongoing resurgence of virus cases and growing number of subsequent hospitalizations in Arizona, Ducey permitted local leaders to enact and enforce face mask requirements last Wednesday, despite the absence of a state mandate.
According to data from the Arizona Department of Health Services (DHS), the availability of statewide intensive care unit beds reached a new low on Saturday, with close to 40 percent of those beds occupied by coronavirus patients. The health department has confirmed multiple record increases in additional virus diagnoses reported daily in Arizona since the start of June.
The most recent single-day high was reported on Friday, when DHS confirmed more than 3,200 new cases. Its latest daily figures, published Sunday, were slightly lower, with about 2,600 new cases.
Health officials have ultimately confirmed at least 15,000 new cases over the last two weeks alone. As of Sunday, close to 53,400 people have tested positive for the novel virus and more than 1,300 have died across Arizona since the start of the pandemic, according to DHS.