Republicans in Arkansas have hit back at a prominent lawmaker who quit the GOP after the riots at the U.S. Capitol, accusing him of grandstanding to help his chances of becoming governor.
Jim Hendren, who easily won re-election to the Arkansas Senate on November 3 and has served as a majority leader in the state's upper house, has a strong Republican pedigree.
His father, Kim Hendren, served in both chambers of the state legislature and his uncles are current Arkansas governor Asa Hutchinson and former U.S. Senator Tim Hutchinson.
But in a video message earlier this month, Jim Hendren said his discontent with the direction of the Republican Party had been growing throughout the tenure of Trump and described the violence in the U.S. Capitol on January 6 as the "final straw."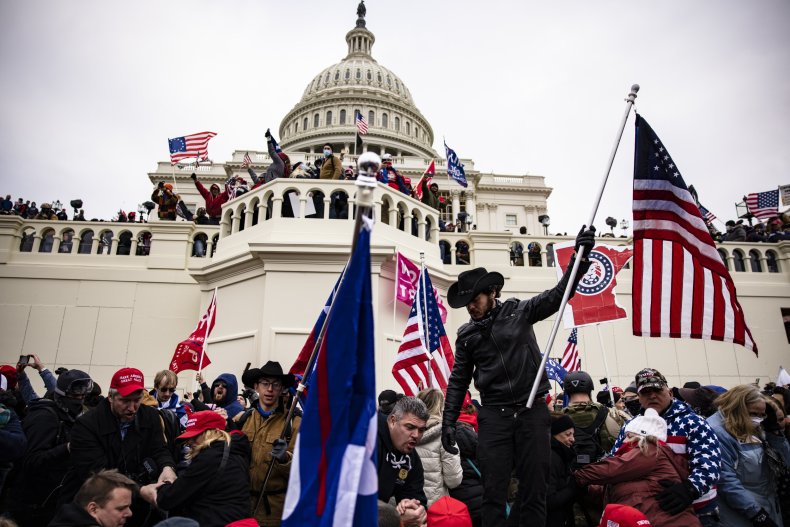 He later told CNN he did not recognize the party that he had been involved with his whole life, which had "taken a back seat now to a personality," referring to Trump.
He said he would be an independent and pursue bipartisan politics through his organization Common Ground Arkansas.
However, chairwoman of the Republican Party of Arkansas, Jonelle Fulmer, told Newsweek that Hendren's stance was a political ploy. "Not once, to myself or my predecessor, has Jim Hendren ever picked up the phone to express concerns," Fulmer said in a statement.
"He gladly received our substantial support over the years, including a mail piece from us last Fall in his bid for re-election, where he ran on the Republican ticket a mere three months ago."
"The Republican Party has plenty of room for differing ideas. In fact, that is what has made us the majority party of Arkansas," Fulmer added.
"This is nothing more than an attempt to garner press for a future independent candidacy for governor, knowing that he cannot compete with the conservative records of Attorney General Leslie Rutledge or Sarah Huckabee Sanders."
In a statement to Newsweek, Hendren said: "It's been clear for years that I haven't always marched in lockstep with the state party.
"If party leaders want to spin their wheels on disingenuous rhetoric, they can certainly do that. Or they can, like me, look forward and focus on bettering the lives of Arkansans," he added.
Last month, Huckabee Sanders, former White House press secretary in the Trump administration, launched her bid for the 2022 Arkansas gubernatorial race. Rutledge, who is the state's first female elected Attorney General, announced her candidacy last year.
Amid speculation in the state's media about a possible tilt at the governor's job, Hendren told the Arkansas Times last week, "That decision is on the backburner."
Andrew Dowdle, professor of political science at the University of Arkansas, said Hendren's exit from the Republican Party represented growing unease about the negative effects Trump has had on the GOP in the state.
"Much of Hendren's concern seems to be that the level of national partisan polarization is now becoming present in a state legislature that had been relatively non-partisan as recently as four to five years ago," he told Newsweek.
Dowdle said that while there was no polling that measured the number of Trump skeptics within Arkansas, that figure may be as high as 5 to 10 percent of the GOP.
"On one hand, ballot access laws in the state certainly make an independent or third party bid feasible," he said.
"On the other hand, even if Hendren's bid was able to lure away 10 percent of the Republican base without taking away any votes from a Democratic nominee, it would likely have little effect on a GOP gubernatorial bid in Arkansas, since Republican candidates typically win statewide races by a 15 to 20 percent margin."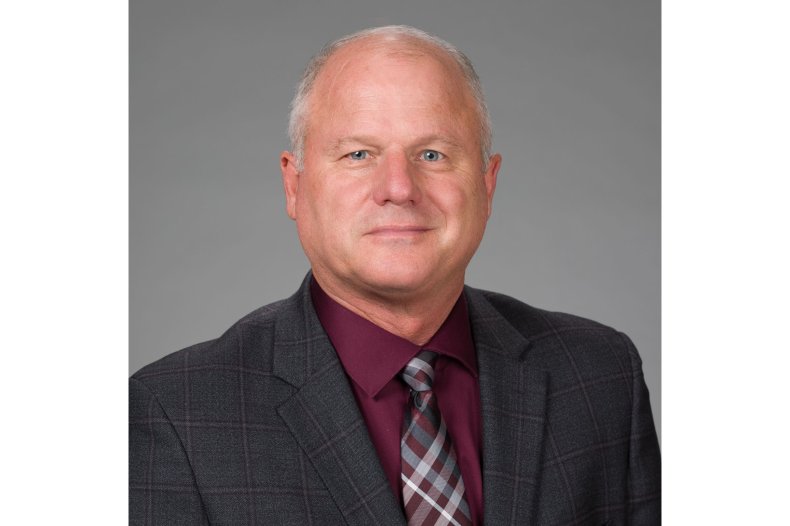 This story has been updated to include a statement to Newsweek by Jim Hendren.