Arkansas Teacher's Assistant Gus Shenker Charged With Possession, Production of Child Porn
A 21-year-old Arkansas teacher's assistant, August "Gus" Shenker, has been charged with producing, possessing and transporting child pornography. The alleged images include ones depicting child sex abuse.
FBI agents arrested Shenker on May 18 and formally charged him on May 20. During the investigation, they learned that he worked as a teacher's assistant at Miss Selma's School in Little Rock. The school is a private institution providing education for children ages two through sixth grade. The school hired him in 2017.
Though Shenker was released on conditions of bond, he'll be arraigned this week before Magistrate Judge J. Thomas Ray. The FBI is still seeking to identify potential victims in this case.
"Administrators were informed by law enforcement late Monday of the arrest of the individual in question," Miss Selma's School in Little Rock wrote in a statement to KTHV. "This person is no longer employed at Miss Selma's School."
The school said that Shenker passed a criminal background check, as required by the Department of Human Services, prior to employment.
"There is nothing more important to us than the safety of our students, employees and staff and we will continue to take precautions to ensure such," the school's statement concluded.
The Department of Justice neither specified how the investigation identified Shenker as a suspect nor details of the alleged production or transportation of child pornography.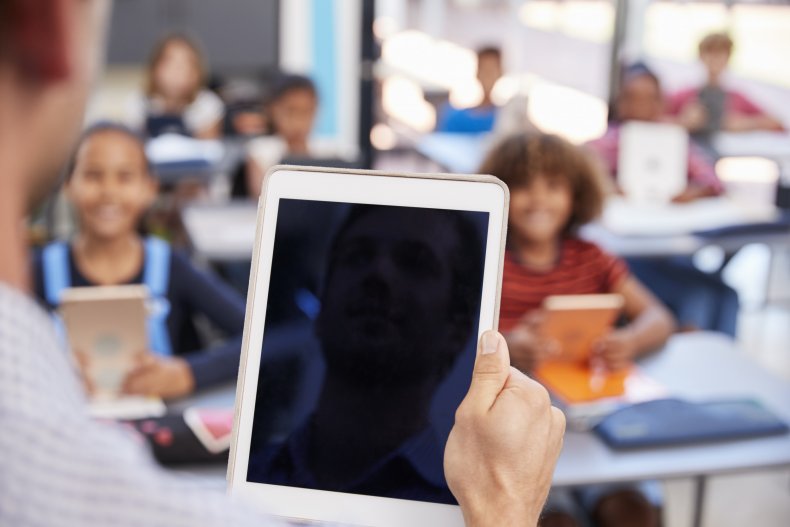 Shenker's arrest came a few weeks after the arrest of former reality TV personality and family values crusader Josh Duggar. Duggar, who appeared in the reality television show 19 Kids and Counting, is facing charges of receipt and possession of child pornography.
Shenker's arrest also occurred two weeks after a federal court sentenced 23-year-old Idaho resident Carlos Manuel Marquez-Pierce to 23 years in prison. Marquez-Pierce pleaded guilty to producing child pornography and sexually abusing a minor earlier this year.
Over a nearly two-year period, Marquez-Pierce committed sexual offenses against three minors. The minors were ages 11 and 12, according to information disclosed during court proceedings. He recorded his sexually explicit actions with one of the minors and then distributed the images.
In August 2015, CBS News reported that prison inmates known for having sexual interest in minors sometimes face a "living hell" behind bars, often occupying the lowest rung of the prisoner hierarchy. Other inmates will sometimes defecate in their cells, use them as sex slaves or target them for violence and murder as a way to gain prestige.
Such offenders are sometimes placed into protective custody, but even there they're despised by other prisoners who derisively refer to them as "Chesters," "short eyes," "tree jumpers" or "chomos," a slang neologism made from "child" and "molester."
Newsweek contacted the Department of Justice for comment.