Army Seeking Abortion Protection Policy if Roe v. Wade Is Overturned
Army officials are considering an abortion protection policy "to ensure we take care of our soldiers" seeking pregnancy termination if the Roe v. Wade decision is overturned.
The move comes after a U.S. Supreme Court opinion was leaked earlier in the month indicating that justices will likely overturn the precedent-setting 1973 Roe v. Wade decision that provides federal protection for women seeking an abortion. Officials are concerned that troops who are stationed in states that outlaw abortions will not have access to a safe, legal pregnancy termination procedure.
Sergeant Major of the Army Michael Grinston testified on Thursday before the House Appropriations subcommittee on military construction, veterans affairs and related agencies, announcing that military officials are working on drafting a policy to ensure soldiers seeking an abortion will have access.
Grinston said the policy is still in the early stages and is being drafted out of an abundance of caution if the landmark ruling is overturned.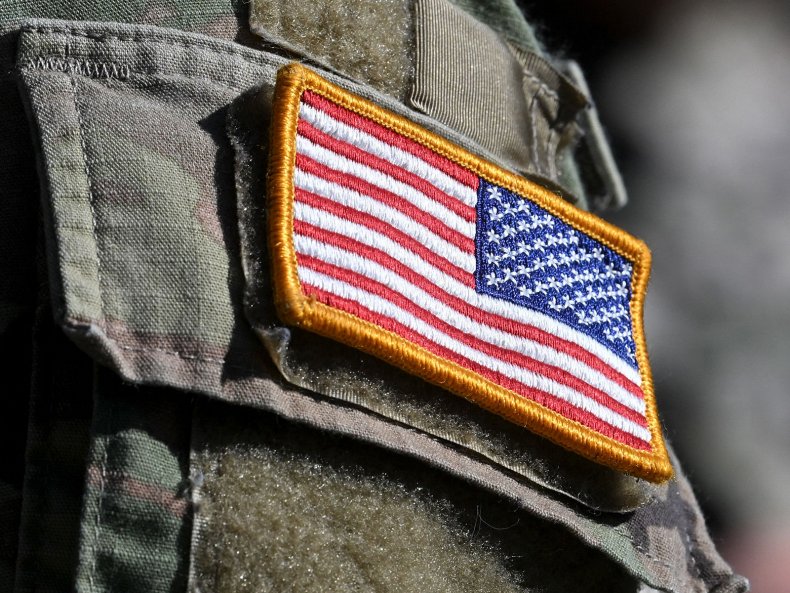 "Those policies have not gone to the Secretary of the Army....There are drafts if it were to be overturned, but that will be a decision for the secretary of the Army to sign a policy," Grinston said, according to Army Times.
Florida Representative Debbie Wasserman Schultz, chairwoman of the subcommittee, warned that if the draft opinion goes unchanged, there will be "massive ramifications" for all women in the country, "including those in the armed services," according to Army Times.
"For those female soldiers in states with restrictive abortion laws, their options for safe abortions may be completely erased if Roe v. Wade is overturned," she said, according to Army Times. "It's good to know you are preparing in anticipation of that possibility."
Wasserman Schultz noted that servicewomen have a higher rate of unintended pregnancies than civilian women. The journal Military Medicine reported findings in 2018 that showed 7 percent of active-duty women aged 18 to 44 reported an unwanted pregnancy in 2011—the most recent year that data was available—compared with 4.5 percent of civilian women of reproductive age.
"It's important we're making sure we're taking care of our service members, and protecting them from discrimination," Wasserman Schultz said, according to Army Times.
Lawmakers are also pushing the Department of Defense to protect servicewomen. On Thursday, seven Democrats and independent Maine Senator Angus King, wrote a letter to Defense Secretary Lloyd Austin urging military officials to weigh in on the issue now, before the Supreme Court makes its decision.
In the letter, signed by Massachusetts Senator Elizabeth Warren and others, lawmakers said the potential ban on abortion services would hurt the recruitment and retention of women soldiers.
"The men and women who join the military sacrifice an incredible amount in order to serve their country," the letter reads. "We owe it to these servicemembers to look after them and ensure they have the ability to continue accessing safe reproductive healthcare no matter where in the nation their military service sends them."
Newsweek reached out to the Department of Defense for comment.