Watch: Arsenal Players Compete In Game of Head-Tennis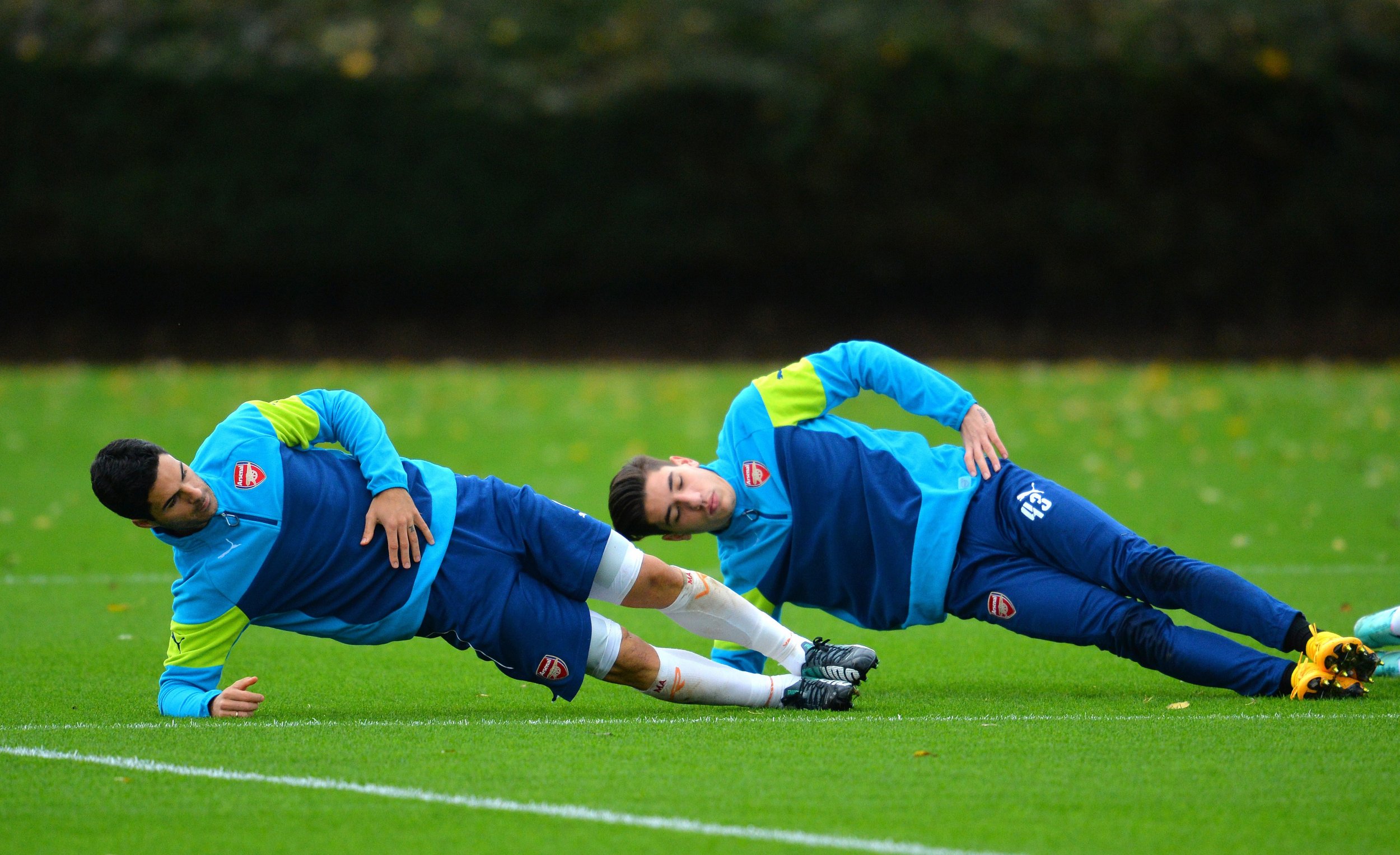 Mikel Arteta is back winning tournaments in an Arsenal kit. But you may not hear any Gooners cheering about it. The Spaniard was involved in a game of head-tennis, aptly called 'headis', against teammates Hector Bellerin, Francis Coquelin and Calum Chambers in a Citroen advert.
With his contract at the Emirates Stadium set to expire at the end of the season, 34-year-old Arteta may have discovered a retirement hobby.
The footballers first watch a demonstration, performed by Rene Wegner, inventor of the sport, and world champion Cornelius Doll, which draws an anxious expression from Arteta. However, he soon proves to be a natural.
Held at the Arsenal Training Centre, Arteta defeats fellow Spaniard Bellerin 6-4 before watching Chambers ease past Coquelin 6-2 to set up the final. Chambers manages to put three points on the board in the final, but Arteta eases to a 6-3 win. The midfielder waves his hand in celebration, an act the Arsenal faithful would like to see him doing on the pitch.