When Is NASA's Artemis Launching and What If It Fails Its Third Attempt?
If the Artemis rocket launch fails for a third time, some of its crucial parts could expire before a next available window.
Artemis I, due to launch at around 1:00 a.m. ET on November 16, has been delayed multiple times for a variety of reasons, but there are fears that if the launch does not go ahead this time, parts of the rocket's boosters will expire.
"One piece expires on December 9 of this year and the other on December 14 of this year," said Cliff Lanham, the senior vehicle operations manager for NASA's Exploration Ground Systems (EGS) Program at the John F. Kennedy Space Center, in a NASA press conference on November 3.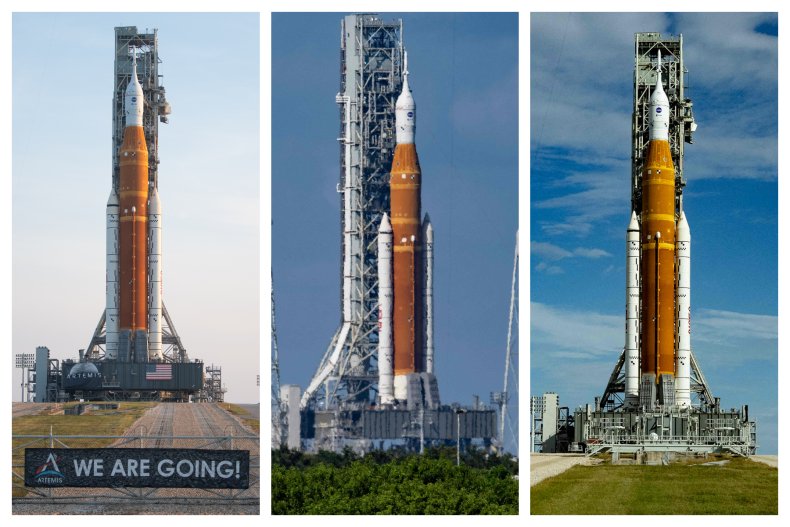 "NASA engineers have explained in public that some parts of the rocket boosters will expire in early December. There are likely other parts that will start expiring January onwards," Iain D. Boyd, a professor in aerospace engineering at the University of Colorado, told Newsweek.
"If the launch does not occur before the first expiration date, that part will have to be inspected and potentially replaced. That could lead to extensive delays and costs depending on the nature of the part."
The boosters form part of the Space Launch System (SLS) that will carry the Orion spacecraft to the moon. The SLS stands at 322 feet and the boosters themselves at about half that height. They provide more than 75 percent of the vehicle's thrust during the first two minutes of flight.
"The hardware itself does not expire, but rather the analysis for the certification period. If needed, teams can analyze extending the period of certification with the most recent data," Kathryn Hambleton, a NASA public affairs officer told Newsweek.
Therefore, if the launch is further delayed to 2023, the boosters expiring will not necessarily mean that the mission cannot go ahead.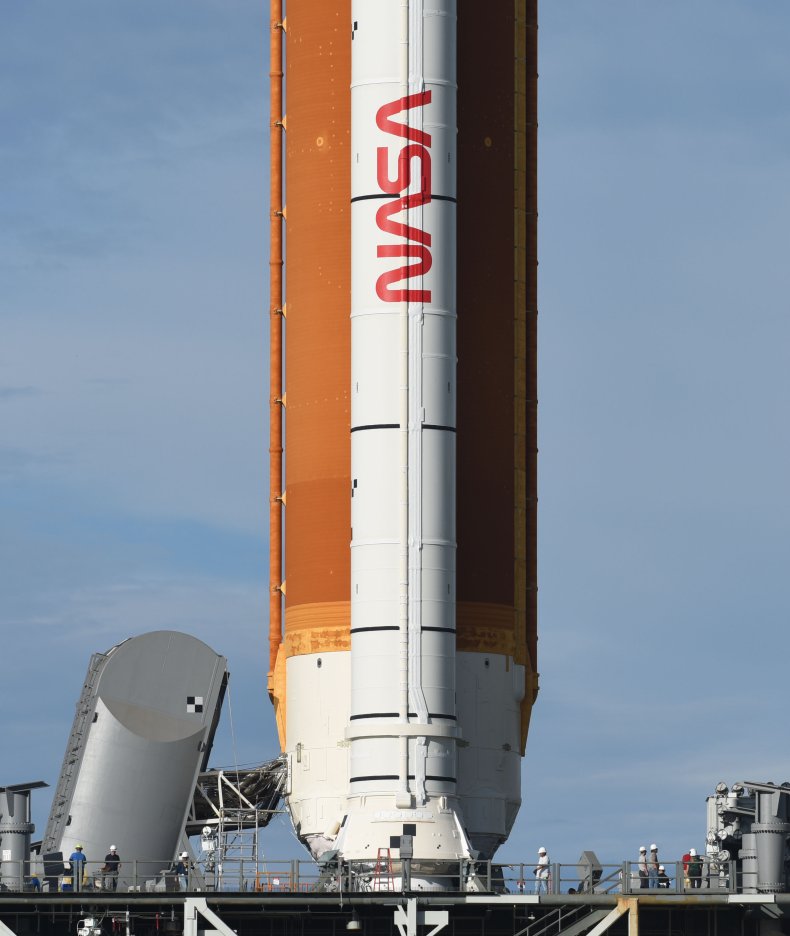 "[The expiry] is really not a big deal. First, I think it is likely that Artemis 1 will launch before that deadline. Second, in the worst case, NASA would swap out the current solid rocket boosters with others that they have in stock. This would cause a delay for some unknown length of time but I would emphasize that this is NOT a failure," Jack O. Burns, an astrophysics and physics professor at the University of Colorado, told Newsweek.
The November 16 launch marks Artemis' third official attempt, with the previous two also having experienced multiple postponements.
Artemis 1 first attempted to launch on August 29, but this was canceled due to a faulty reading on a redundant sensor. The second attempt on September 3 was canceled after a hydrogen leak was discovered. The next launch opportunity was due to occur on September 27 but was again delayed due to Hurricane Ian. In the lead-up to the November launch, the rocket was buffeted by Hurricane Nicole, weathering wind speeds of 85 mph and gusts up to 100 mph. This exceeded the 85-mph upper limit of the rocket's design.
According to Mike Sarafin, Artemis mission manager at NASA headquarters in Washington, a band of insulating caulking on the Orion spacecraft was damaged by high winds during the storm's landfall. However, during a media conference on November 14, Sarafin said "there's no change in our plan to attempt to launch on the 16th."
The rocket can only be launched during particular windows of time. According to NASA, these specific launch windows are designed to "account for the Moon's position in its lunar cycle so that the SLS rocket's upper stage can time the trans-lunar injection burn with enough performance to successfully intercept the 'on ramp' for the lunar distant retrograde orbit."
Between November 12 and November 27, with the exception of November 13, 20, and 21, there are 12 launch opportunities, while between December 9 and December 23 there are 11 opportunities, excluding December 14, 18, and 23.
Additionally, NASA allows no more than three launch attempts in a seven-day period and requires a minimum of 48 hours to pass between the first and second attempts. Before the third, 72 more hours must pass.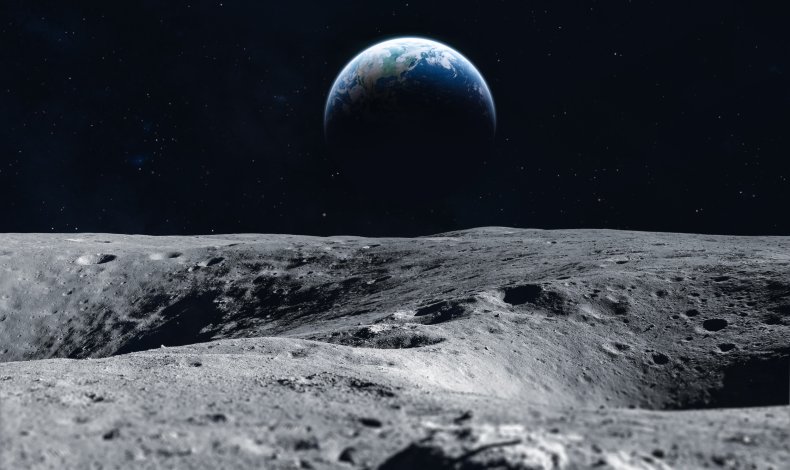 If the launch were to fail again on November 16, it would be extremely expensive for NASA as $40 billion had been spent on the Artemis program as of March 2022, with each mission scrub and delay costing even more money.
"Personally, I think the bigger story here that is interesting to watch play out is how NASA is having to be super conservative about this launch," Boyd said.
"Unlike SpaceX and Blue Origin that each have an owner with deep pockets [Elon Musk and Jeff Bezos respectively], NASA cannot afford to have a failed launch because it is all of us taxpayers that they will have to answer to. When SpaceX has a failure, for example, they learn from the experience, Elon Musk injects more cash, and they are quickly ready to try again. NASA just does not have that luxury."
Do you have a tip on a science story that Newsweek should be covering? Do you have a question about Artemis? Let us know via science@newsweek.com.