'Ashamed' Sherri Papini Pleads Guilty to Faking Abduction
Five years after claiming she was kidnapped and abused, a California woman has admitted in court that she faked the entire thing.
Sherri Papini, 39, disappeared for three weeks in November 2016, causing law enforcement to conduct a nationwide search for the vanished, married mother of two. Twenty-two days later, Papini reappeared badly injured and claimed she was abducted by two Hispanic women. In court on Monday, Papini formally entered her guilty plea and confessed it was all a lie.
While "missing," Papini was in fact staying with an unnamed ex-boyfriend, according to court documents. The indictment claims she began communicating with the ex-boyfriend about a year before the kidnap staging, using prepaid phones to conceal her plans of running away.
On Thanksgiving day 2016, Papini's ex-boyfriend dropped her off along an interstate in Yolo County, California, about 150 miles away from her home. Court documents say several drivers made 911 calls regarding a disheveled woman on the interstate.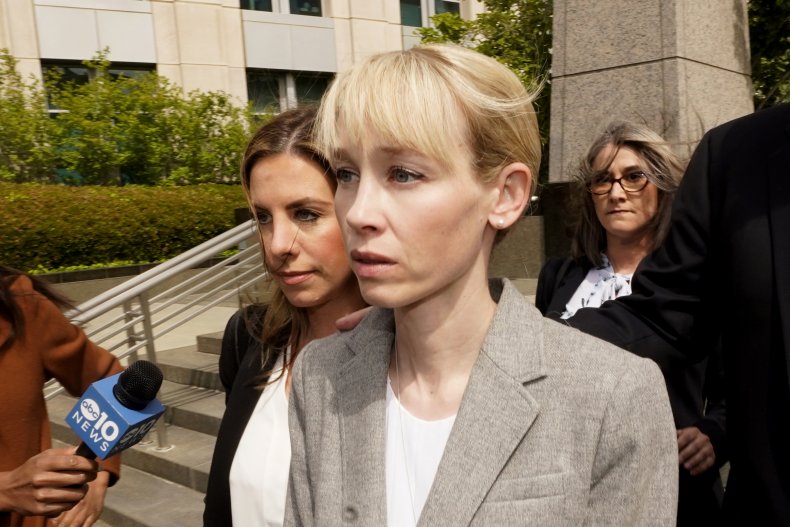 Authorities found her with a chain around her waist that one arm was bound to, with additional bindings on her other wrist and both ankles. After being taken to the hospital, it was reported that Papini "lost a considerable amount of weight, and her long blonde hair had been cut much shorter," the indictment claims.
Court documents also note that her nose was swollen and that she had bruises, ligature marks and burns on her body. Papini claimed that two Hispanic women abducted and beat her, although one of the women brought her back.
Papini's ex-boyfriend told investigators she injured herself.
"Ex-Boyfriend explained that PAPINI created the injuries while staying with him, including hitting herself to create bruises and burning herself on her arms. Ex-Boyfriend said he helped her create some of the injuries, although he never laid his hands directly on her," court documents state.
Prosecutors say the faked kidnapping wasn't impulsive, and that she planned it. Papini is ordered to pay more than $30,000 worth of psychiatric treatment for which she billed a state victim compensation fund and which is now part of her restitution. Aside from the victim compensation, she must also repay nearly $128,000 in disability payments, according to the Associated Press.
"I am deeply ashamed of myself for my behavior and so sorry for the pain I've caused my family, my friends, all the good people who needlessly suffered because of my story and those who worked so hard to try to help me," Papini said in a statement released by her attorney, William Portanova, reported earlier by Newsweek. "I will work the rest of my life to make amends for what I have done."
Papini faces up to 25 in prison or additional fines of up to $250,000. She is scheduled to be sentenced on July 11.
Newsweek reached out to Papini's attorney for comment.