Australia To Allow ISIS Fighter's Six-Year-Old Son To Return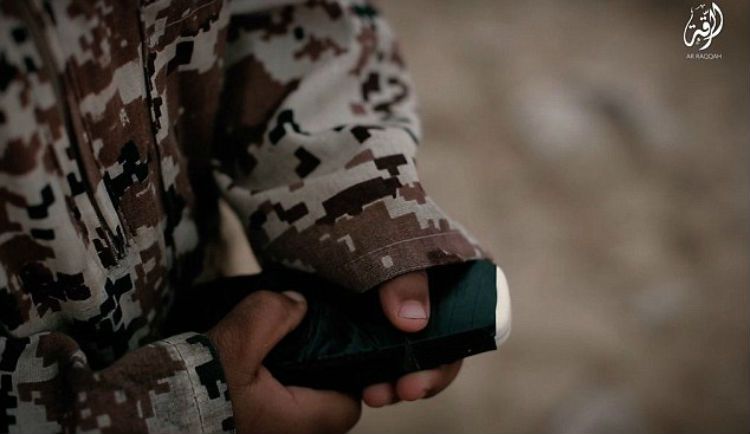 Australia will allow the six-year-old son of an Islamic State militant group (ISIS) fighter to return from the Middle East, Prime Minister Malcolm Turnbull said on Monday.
In 2014, the boy's mother took him and his four siblings to join their father, convicted extremist Khaled Sharrouf, in Syria. On Sunday, Australian media published photographs of the boy performing an ISIS salute—the right index finger pointing to the sky—in front of a crucifixed body.
The location of the picture and the identity of the victim, who is shown tied with plastic cables to a cross, is unknown, but a sign said the victim's 'crime' was working with Christians.
Turnbull said even though the child would be allowed to live in Australia with his siblings, any minor returning from close contact with a jihadist group or a conflict zone would be subject to the "closest attention," suggesting that their development would be monitored.
"We will be utterly resolute in keeping Australians safe, and that applies to anyone who returns from the conflict zone, whether they are an adult or a child," Turnbull told reporters, the Associated Press reported.
Read more: Australian teen gets 10 years for Anzac Day bomb plot
"The despicable conduct of Khaled Sharrouf in using his child to promote the barbaric, terrorist activities of the organization of which he is part, is almost beyond belief," Turnbull said of the 35-year-old jihadist who in 2014 posted a notorious photograph of another one of his children, a seven-year-old, holding a severed head.
"All of the children that are being exploited in this way, if they are Australian citizens, of course, would be able to return to Australia. But under the closest possible supervision," he said.
The extremist father was jailed in 2009 for plotting attacks in the Australian cities of Sydney and Melbourne, serving three years in prison. He was released in 2012 and traveled to Syria a year later. It was reported in February that Australia had removed his citizenship under anti-terrorism laws.
Sharrouf's wife, Muslim convert Tara Nettleton, died in September 2016 from complications after an operation. Sharrouf's mother-in-law, Karen, has been lobbying for the couple's children to be brought home from the Middle East.
While security services estimate that dozens of Australians have traveled to the Middle East to fight for ISIS, the country has also faced a domestic security threat from supporters of the radical Islamist group. Australia is a target for ISIS because of its involvement in the U.S.-led coalition fighting the group in Iraq and Syria.
Australia has suffered several 'lone-wolf 'attacks by individuals whom authorities believed to have been radicalized. In 2014, a man besieged a cafe in Sydney, killing one person before police shot him dead. Another person died when a police bullet ricocheted during a raid on the café.
In September, an Australian court sentenced teenager Sevdet Ramadan Besim to ten years in prison for plotting to attack an Anzac Day parade, a commemoration of the First World War landings at Gallipoli, in Melbourne. British security services had intercepted conversations between Besim and a British teenager regarding a plot to run over and behead a police officer.