Azealia Banks has thanked Elon Musk for purchasing Twitter, as she announced that she has now returned to the platform following suspension.
Tesla CEO Musk first offered to buy Twitter on April 14, a week after becoming the company's largest shareholder. The entrepreneur announced on April 21 that he had $46.5 billion set to purchase the social media platform, and on Monday, the deal was finalized at $2.5 billion less than that.
With Musk having stated that he plans to stand by his principles of allowing free speech on the platform, there has been anticipation that a number of public figures who have been banned in the past could have their accounts unlocked.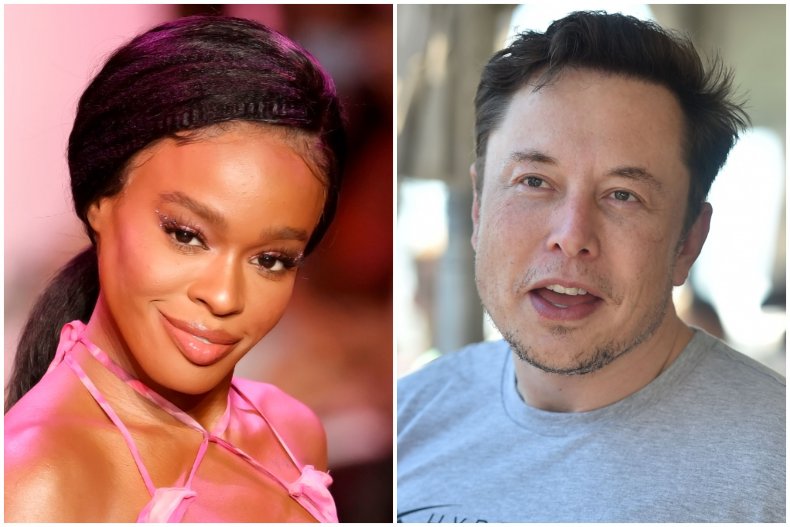 Banks, who had a number of run-ins with Twitter bosses before her account was suspended, reacted to the news of Musk's new business acquisition by revealing that she is now back on the platform.
"I actually *have" to thank Elon for buying twitter, I actually got back on," Banks wrote in an Instagram Story post on Tuesday morning.
"The amount of money I lost by being banned from twitter and not having access to the fans/consumer base I worked SO HARD TO BUILD SERIOUSLY MADE EVERYTHING SO MUCH MORE DIFFICULT," she went on.
She went on to slam Twitter's founder and former CEO Jack Dorsey in her post, writing: "He knew it would effect [sic] my value as an artist because if I don't have access to these channels to promote new music/new merch/concerts etc.... He could effectively stop my bag which is miniscule as f*** compared to his."
Newsweek has contacted a representative of Twitter for comment.
With the Twitter account Banks was best known for using, @azealiabanks, currently remaining suspended, the rapper has revealed via her Instagram account that she will now be tweeting from the account @azealiaishere.
Sharing a screenshot of her newly acquired Twitter account, the musician wrote on Instagram: "Oh girlssssssssss lmao we are in this b****."
While she is yet to post her inaugural tweet on the account, Banks returned to Instagram to post a screenshot of an article in which Dorsey is quoted as saying that Musk is the "singular solution" he trusts to run the popular space.
"Can we ask Jack Dorsey or twitter Inc. how much revenue they [received] from circulating that George Floyd video via new subscriptions/data stats etc??" Banks wrote on Instagram. "Can we also know how much of that money they gave to Floyd's family."
She then went on to share an erroneous statement that each donation made to Black Lives Matter "lines" the pockets of DNC politicians, via ActBlue Charities. Per factcheck.org, donations go to the Black Lives Matter Global Network Foundation, with the funds first passing through a nonprofit that sponsors the group.
Though Banks tied her return to Twitter to Musk's purchase of the platform, it is not known whether the Tesla and SpaceX CEO was in any way responsible.
Banks has had a decidedly bumpy ride through the Twittersphere over the years, having been suspended on a number of occasions for various offensive posts.
In 2016, she was suspended from Twitter after hurling homophobic and racially charged slurs at Zayn Malik. Banks sparked a war of words when she accused the former One Direction singer of copying one of her music videos for his track, "Like I Would."
Later tweeting under the Twitter handle @cheapyxo, Banks' account was deactivated after she used the platform to tweet her disdain for RuPaul and RuPaul's Drag Race. After getting into a spat with a former Drag Race contestant, her account disappeared, according to Billboard. It was not clear whether she had been suspended or deactivated her account.
Things were no less tumultuous when Banks returned to the platform. In 2020, her account, @seaqueen2001, was shut down after she penned a series of transphobic tweets, Metro reported.
A Twitter spokesperson said in a statement at the time, per the news outlet: "The account has been permanently suspended for multiple violations of the Twitter Rules."
While Musk's purchase of Twitter has prompted Banks to announce her return, some public figures have quit the platform in protest, including Jameela Jamil and Shaun King.