Will Chris Harrison Return To Host 'The Bachelorette'?
The Bachelorette Season 17 premiere was mostly business as usual, with Katie Thurston having a few first-night kisses and dealing with the usual wacky array of entrances from men in boxes, ball pits and cat costumes.
However, there was one big difference. While it is usually Chris Harrison who kicks off the show with a voiceover saying "tonight on The Bachelorette," this time it was someone else.
The long-time host of the ABC series was also missing from the show itself. His gig was taken over by former Bachelorettes Kaitlyn Bristowe and Tayshia Adams, who brought a more sisterly air to the gig, eating popcorn while Thurston met all the guys and trying to read her signals—and in one case, an air hump.
Though Adams and Bristowe brought new energy to the dating show, many were left wondering whether Harrison would come back to the show, despite his recent controversial comments regarding a former contestant's past.
Will Chris Harrison return to host The Bachelorette?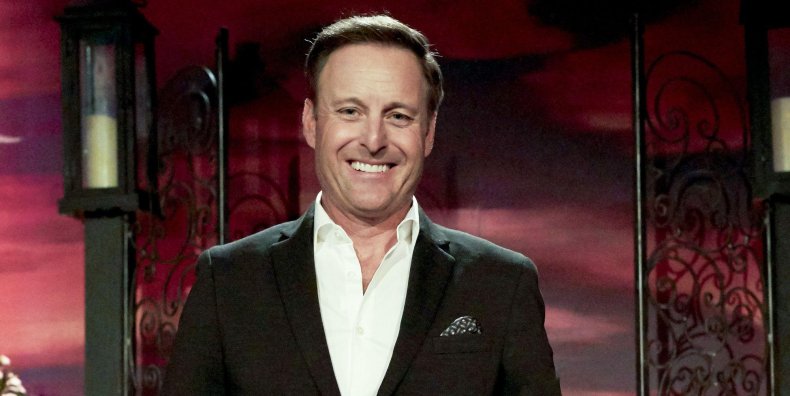 On June 8, the day after The Bachelorette Season 17 kicked off, it was reported by Deadline, that Harrison was set to exit The Bachelor, The Bachelorette and Bachelor in Paradise after 19 years.
In February, Harrison announced he was "stepping aside for a period of time" from the franchise. This came after he defended Bachelor contestant Rachael Kirkconnell, after images of her at an Antebellum-themed fraternity party emerged.
The 49-year-old host had previously hinted he would return, telling Good Morning America: "I plan to be back and I want to be back. This interview is not the finish line. There is much more work to be done and I am excited to be part of that change."
In March, it was announced that this "period of time" would include all of The Bachelorette 2021. Bachelorette makers Warner Horizon and ABC Entertainment said in a statement: "Chris Harrison will not be hosting the next season of The Bachelorette. We support Chris in the work that he is committed to doing."
At that time, it was also announced that Adams and Bristowe would take his place on the female-fronted spin-off of The Bachelor. Viewers first saw them in action during the premiere, in which they counseled Thurston on how to deal with her first night nerves, and presided over the first rose-giving ceremony of the season.
Prior to starting, Bristowe said of her new role on the Bachelor Happy Hour podcast: "It would have been so nice to have this when we were the Bachelorette, to have women who have been in our shoes before come in and be there."
Their first outing was praised by critics.
A review from The Ringer read: "Katie treated Kaitlyn and Tayshia like buddies from the jump, and the episode felt more real because of that. Instead of standing aside as Chris would, Kaitlyn and Tayshia were active participants in the contestant introductions."
Earlier this week, before Harrison's total exit from the franchise hit Deadline, it was reported that the upcoming Bachelor in Paradise would be hosted by a roster of guest hosts. Among those lined up are Just Shoot Me actor David Spade and former Bachelorette contestant and BIP bartender Wells Adams alongside his real-life fiancée, Modern Family's Sarah Hyland.
Newsweek has reached out to representatives for Harrison, ABC and the makers of The Bachelorette for comment, and will update this article when we get a response.
The Bachelorette Season 17 airs Mondays at 8 p.m. ET / 7 p.m. CT on ABC. Previous episodes stream on Hulu.