Who Was Sent Home on 'The Bachelorette'? Gabby and Rachel Make Hard Choices
With only two weeks to go until the hometown dates, The Bachelorette stars Gabby Windey and Rachel Recchia have sent more contestants packing.
The ladies are currently taking part in Season 19 of the long-running ABC show, hosted by Jesse Palmer, and have been getting to know the group of potential suitors over the past few episodes.
Last week, the The Bachelorette cast and crew headed to Paris, but Episode 5 saw the group travel to Bruges, Belgium, for a series of romantic dates and, of course, a whole lot of drama.
So who is still in the running for Gabby and Rachel's hearts? And who has been sent back home to the United States?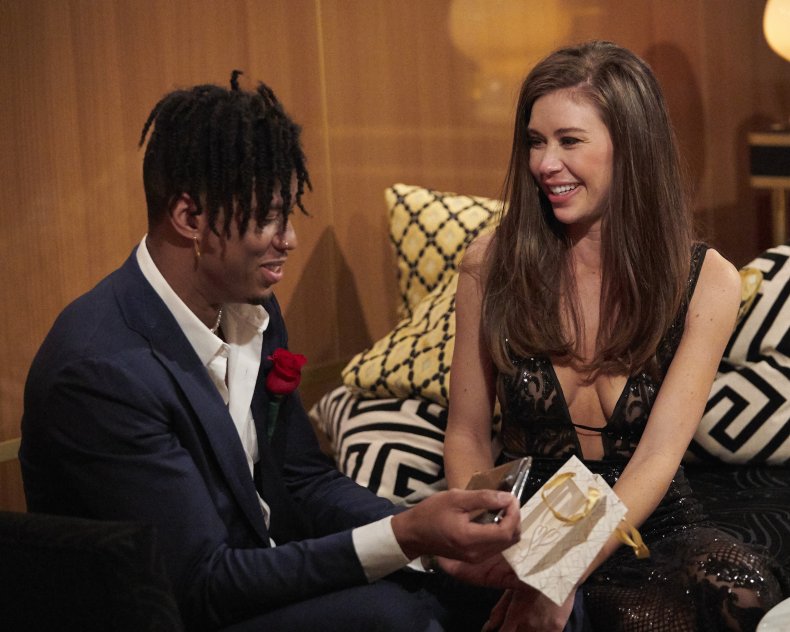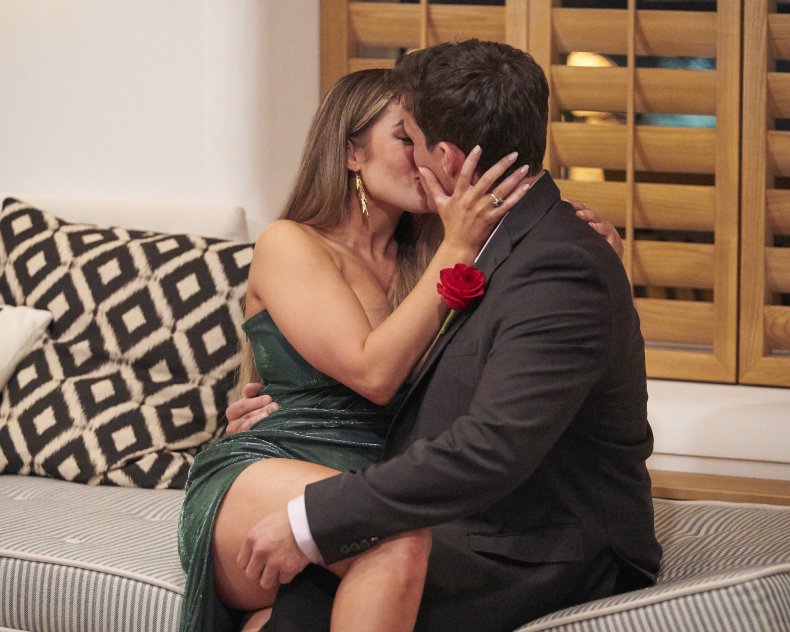 Newsweek has everything you need to know about Episode 5 of The Bachelorette 2022.
What Happened on The Bachelorette 2022 Episode 5?
At the end of last week's episode of The Bachelorette, contestant Logan was in turmoil over his feelings for Gabby. Earlier in the season it was revealed that the remaining men would have to choose either Gabby or Rachel to pursue for the remainder of their time on the show, whereas previously they were able to date either.
Logan had initially chosen to date Rachel, but after seeing Gabby at a group date in Episode 4, he wanted to switch teams and after arriving in Bruges, Logan decided it was time to confess his feelings to Rachel.
Rachel was shocked by Logan's confession, telling him: "You accepted so many roses from me. I appreciate you telling me — I just wish it would have been earlier." She then broke down to the cameras, saying: "Something's clearly wrong with me. This is supposed to be, like, my time to, like, find someone, and everyone's rejected me week after week after week."
The star was so upset that she decided to cancel her group date with the rest of Team Rachel, much to their disappointment.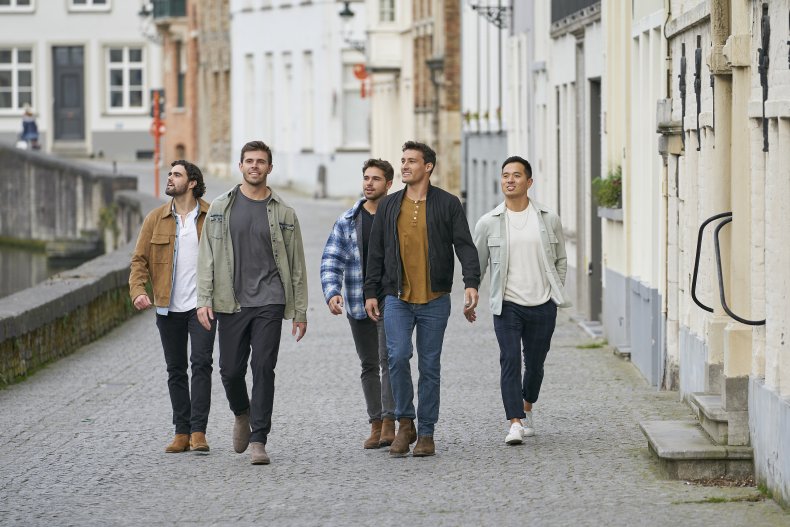 Logan then went to speak to Gabby and tell her how he felt, but Gabby told him she had to speak to Rachel before deciding whether or not to let him on Team Gabby. Rachel gave Gabby her blessing but confessed to the cameras: "I just don't think Logan is trustworthy."
Rachel then joined her men for the second half of their group date and looked happier as she was seen getting close to Tino, who she gave her rose to.
Gabby also embarked on a date with her men and the group seemed to be enjoying their day in Bruges, but things took a turn when Logan turned up. He dropped the bombshell news that he was switching teams, leaving the rest of Gabby's potential love interests unimpressed. "I guess we were thinking that she saw her person in the guys here," Nate said. "I just don't know what to think right now."
Nate wasn't unhappy for too long, however, as at the end of the group date Gabby gave her rose to him.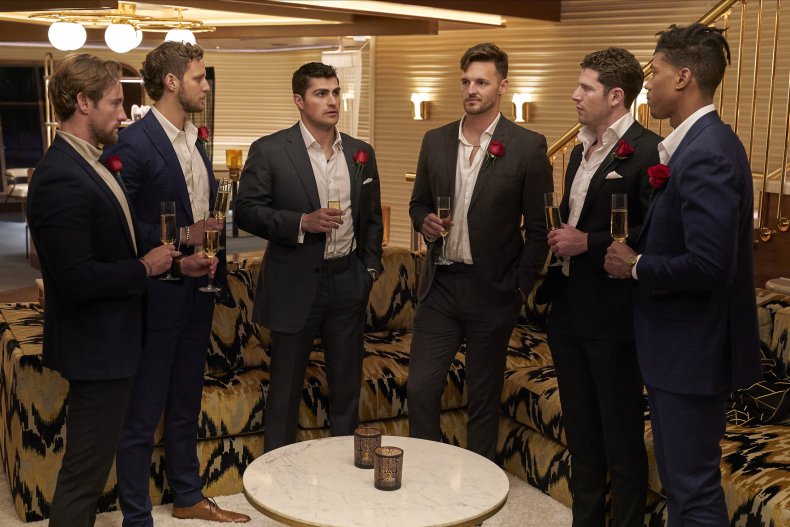 Who Went Home on The Bachelorette 2022 Episode 5?
After all the drama of the episode it was time for Rachel and Gabby to decide who would be progressing to the next stage of their The Bachelorette journey.
Rachel had previously given roses to Aven and Tino and then decided she wanted to keep getting to know Zach, Tyler and Ethan, while Gabby, who had handed roses to Nate and Johnny, gave more to Jason, Spencer, Erich and Logan.
After handing out roses to the men they wanted to keep pursuing, Gabby said goodbye to Michael and Mario and Rachel sent James (a.k.a Meatball) home.
The Bachelorette continues Mondays at 8/7c on ABC.