'The Bad Guys' Voice Cast: Stars From 'Raya' and 'Soul' Lead Universal Film
The Bad Guys is an animated film by Universal Pictures that hit U.S. theaters in spring 2022. The movie follows a group of five criminal animals, who seize every opportunity to plot a heist, swindler the vulnerable and more.
These crooks are known as "Bad Guys" and are led by the insanely crafty, slick-witted Mr. Wolf, who despite having lived a life of crime has a sudden change of heart.
The gray wolf comes to the realization that living an honest, good life isn't such a bad thing after all, and ropes his posse into following the same righteous path as he.
Of course, the journey to being good-natured doesn't come easy for the gang. Newsweek has all the details on the voices behind The Bad Guys characters.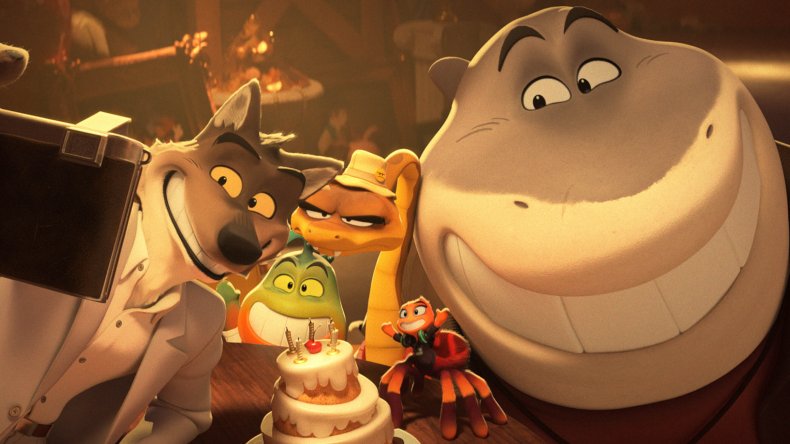 Who Stars in the Voice Cast of 'The Bad Guys'?
Sam Rockwell as Mr. Wolf
Sam Rockwell is no stranger to portraying a bad guy, having famously taken on the personas of criminals in Charlie's Angels (2000), Seven Psychopaths (2012), Iron Man 2 (2010) and Matchstick Men (2003), to name but a few.
Marc Maron as Mr. Snake
Mr. Wolf's right-hand man is Mr. Snake, who is voiced by Marc Maron. Maron has starred in films such as Almost Famous (2000) and Joker (2019), as well as TV series like GLOW and Easy.
Anthony Ramos as Mr. Piranha
Short-fused Mr. Piranha is played by Anthony Ramos, an actor who has starred alongside Lady Gaga in A Star Is Born (2018) and appeared on the hugely popular comedy series Will and Grace.
Craig Robinson as Mr. Shark
Craig Robinson is famed for his plethora of hilarious roles, including This Is The End (2013), An Evening with Beverly Luff Linn (2018) and Zeroville (2019). His character Mr. Shark is the Bad Guys' "master of disguise."
Awkwafina as Ms. Tarantula
Shang-Chi and the Legend of the Ten Rings' Awkwafina regularly lends her voice to animated characters, having previously voiced Sisu in Disney's Raya and the Last Dragon and The Angry Birds Movie 2. Her The Bad Guys character Ms. Tarantula is the smallest member of the team. But you know what they say, "Good things come in small packages."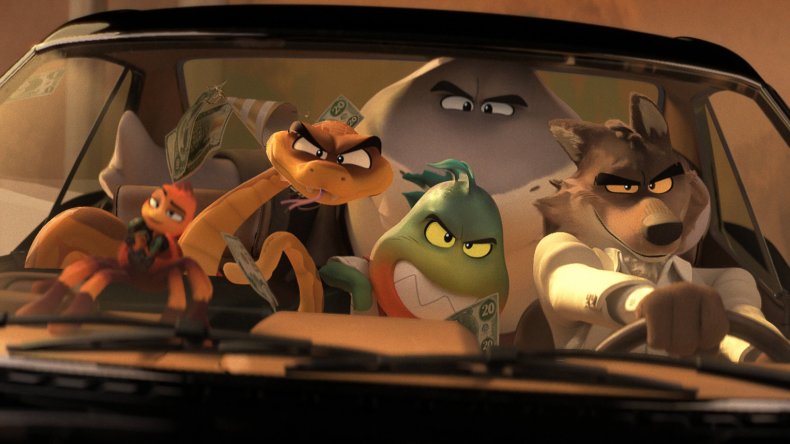 The Remaining 'The Bad Guys' Voice Cast
The adventure/comedy film also stars British actor Richard Ayoade as Prof. Rupert Marmalade. He previously starred alongside Jamie Foxx in the successful Pixar and Disney movie, Soul.
He joins the cast made up of the following actors:
Zazie Beetz
Alex Borstein
Lilly Singh
Barbara Goodson
Dina Morrone
Michael Godere
Kelly Cooney
Walt Dohrn
David P. Smith
John Venzon
Jesse Averna
What Is 'The Bad Guys' Release Date?
The Universal Pictures film has a U.S. premiere date of Friday, April 22, despite the animated movie being screened in U.K. theaters on Friday, April 1.
After its theatrical release, The Bad Guys will be released on streaming platforms like Peacock, NBC Universal's streaming service, and Netflix several months after its cinema release.