Former First Lady Michelle Obama's "when they go low, we go high" maxim has defined her and her husband's public actions when confronted by sharp criticism following their time in the White House.
Barack Obama, whose critics relentlessly throw barbs his way, has largely upheld that standard when dealing with his successor, President Donald Trump. In the run-up to the 2020 election, however, his critiques have become more pointed.
Trump's attacks on Obama go back to before his Republican political career began, beginning with his pushing of a conspiracy theory that the former president was born in Kenya.
In the political realm, Trump put an end to Obama's hopes of a continuation of his vision under Hillary Clinton in 2016, and he has tried hard to undo the legacy left by his predecessor, such as the attempt to repeal Obamacare.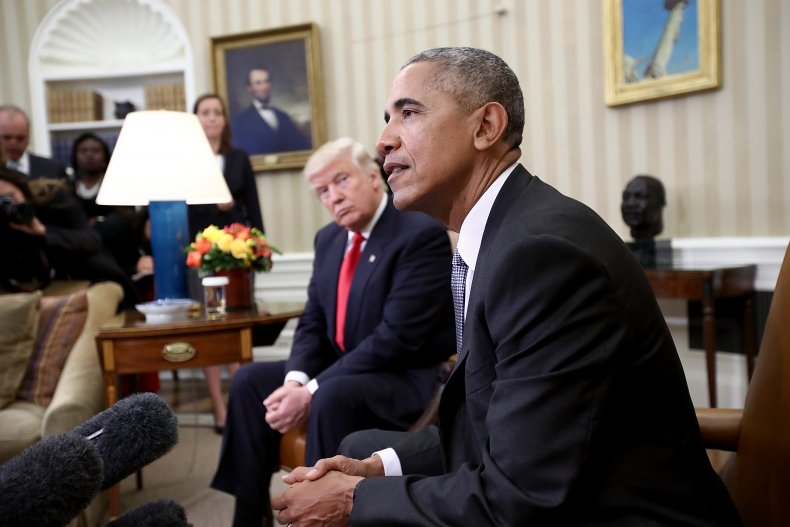 Trump has also pushed what he calls "Obamagate," calling on the former president to testify to Congress over what he claims was an illegal conspiracy by Obama-era officials to undermine his administration from the beginning.

In recent months, Obama has waded back into the fray more so than before. He openly criticized the administration's response to coronavirus publicly. In remarks to donors that leaked to the NYT, Obama said Trump played on "nativist, racist, sexist" fears.
Moreover, comments Obama made in his eulogy to John Lewis, the former civil rights activist and congressman, were also indirectly critical of Trump, taking aim at the use of federal agents against protesters and attempts to undermine mail-in voting.
'Urgency of the moment'
"As he delivered the eulogy, Obama felt the moral urgency of the moment: To honor Lewis, Obama had to speak up in that moment. And he did," Liette Gidlow, an associate professor of history at Wayne State University who edited the book Obama, Clinton, Palin: Making History in Election 2008, told Newsweek.
Suggesting Obama had been "extremely restrained" about Trump previously, she said the "urgency of the moment" perhaps pushed the former president to be more expansive.
"The republic is in trouble because a number of powerful officials, up to and including Trump himself, have taken actions that show their willingness to undermine basic democratic norms," Gidlow said.
Atima Omara, a political strategist who is the founder and president of Omara Strategy Group, said the political tone of Obama's comments was to be expected at Lewis' funeral.
"President Obama has the distinction of being the first black President of the United States. A role he would not have had were it not for the work of John Lewis and his cohort," she told Newsweek.
"I believe these comments are a preview of the type of surrogate he will be for the Biden campaign when called upon."
Rules erased
In 2018, Obama said he avoided direct jibes at Trump because he was "intent on following a wise American tradition of ex-presidents gracefully exiting the political stage."
While some presidents have criticized their successors in the past, it has been the norm to avoid particularly harsh commentary. But Trump's continued attacks on Obama and disregard for precedent have allowed this standard to be somewhat disregarded.
"By historical standards, Obama's increasingly contentious tone towards President Trump is rather abnormal," David Andersen, assistant professor of United States politics at Durham University, U.K., told Newsweek.
"Former presidents have traditionally remained quiet about their successors and would provide rather lukewarm support for their party's nominee.
"They would vocally support them and their good character and probably endorse their policy positions but also usually go out of their way to avoid overtly attacking a sitting president.
"Presidents just don't attack presidents regardless of whether they are in the office or a former president. The few people who have sat in that office have traditionally treated each other with great respect. That is clearly changing."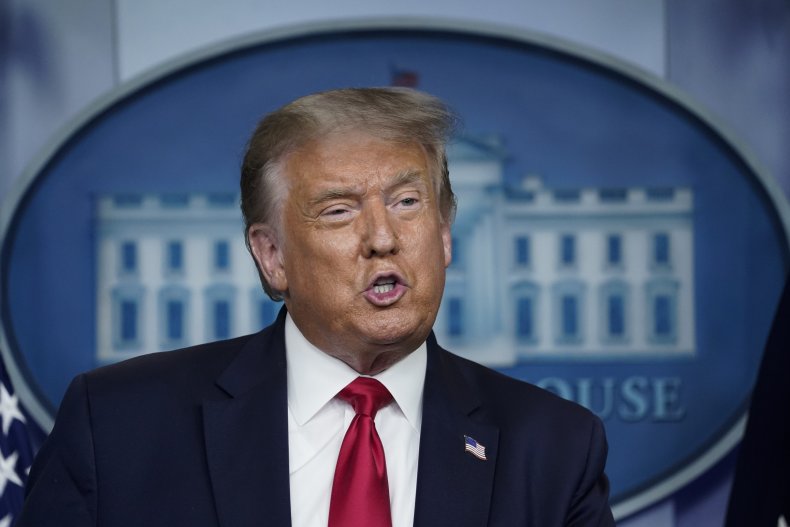 The previous lines not be crossed have been wiped out, Andersen added.
"I don't think Obama has to tread any sort of line in 2020. The boundaries of presidential norms towards one another have been erased, freeing Obama to campaign openly for Biden and against Trump," he said.
David Brockington, lecturer in politics and social science methods at Plymouth University, U.K., agreed that Trump's actions had quashed any previous need for reservation Obama might have felt.
"There's never been any rules, tacit or otherwise, about a past president campaigning on behalf of his party for that office, and if there were, the current incumbent has run roughshod over the collection of tacit norms that governed the office such that any choice made by Obama (or Bush, Clinton, or Carter) can be forgiven," he told Newsweek.
Thomas Gift, a political scientist and founding director of the Centre on US Politics at University College London, said Obama's comments did not seem to infringe upon precedents.
"It's the job of campaign surrogates to fight tooth and nail for their candidates. Former presidents, however, have often decided against going too hard and too negative in campaigning against their successors in the Oval Office," he told Newsweek.
"With that said, Obama's more pointed critiques of Trump in recent days don't at all seem outside the boundaries of what we've seen from former presidents in the past."
Becoming more vocal
With fewer than 100 days to the 2020 election, Obama's interventions could prove more potent—and he may make them more frequently.
"There are a lot of voters who want to see him take a more aggressive stance," Shermichael Singleton, a political strategist and analyst who previously worked with former presidential hopefuls Mitt Romney and Dr. Ben Carson, told Newsweek, suggesting it could energize Democratic voters.
"I think, give it a few more weeks, things could get a lot more heated. This is not the norm."
Omara said she feels Obama's power to engage voters on key issues, including race, could see him become more involved. "I think President Obama's comments will become more pointed in defense of Biden especially as it relates to race heading into this election," she said.
"He is the first black President, he has an authority to speak on the subject of race at a critical time in the country where voters are even more attuned to it post the death of George Floyd. He can speak on and how it intersects with voting rights, this pandemic, and other policies of the Trump administration."
Obama's engagement could also shield Biden from some of the Trump campaign's attacks, absorbing criticism that would otherwise have hit the candidate.
"Obama understands that making himself Trump's target will benefit the Biden campaign and he is strategic enough to know that if he attacks Trump publicly Trump will be unable to resist the temptation to engage," Andersen said.
"I can see this becoming a character debate with Trump and Obama as the chief participants, with Biden just laying low and counting down the days until the election.
"Trump seems like he would welcome an open exchange with Obama, while his campaign staff will do everything they can to get him to focus on Biden."
Will it help Biden?
While Joe Biden sits ahead in the polls, he will need to maintain momentum up until polling day itself. Obama's popularity might assist him in doing so.
"Polls show Obama is more popular than Trump or Biden," Tim Miller, political director for Republican Voters Against Trump, told Newsweek. "So while that might not be totally transferable as we saw in 2016, it is still a net plus to have him out there."
John Sides, a professor in the department of political science at Vanderbilt University and author of Identity Crisis: The 2016 Presidential Campaign and the Battle for the Meaning of America, also said Obama would be a positive force.
"Obama has already been beneficial to the Biden campaign, especially by participating in fundraising events that have drawn in millions of dollars," he told Newsweek. "No doubt he will continue to be an important messenger, one with broad appeal to a range of Democratic voters."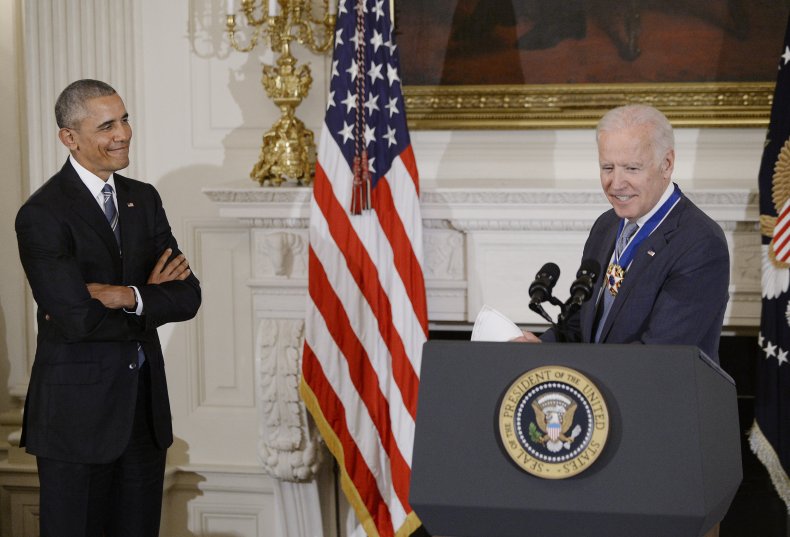 The pandemic could hinder Obama's ability to get involved and rouse the Democrats before the election, Adam Sheingate, professor and chair of political science at Johns Hopkins University, told Newsweek.
"I think President Obama's recent statements criticizing President Trump potentially help energize Democratic voters," Sheingate said.
"Whether this criticism increases in frequency or intensity as we get closer to November is difficult to say because the pandemic will prevent the usual large campaign events where you would expect President Obama to appear."
Is there a downside for Biden?
Singleton suggested that while Obama can work to support Biden, the Democratic presidential candidate and former vice president will have to make the case for himself effectively as well.
"Biden is the one who's running. Biden has to be the one making that case," he said. "He can't afford to wobble less than 100 days away." He added there is also some risk of Obama energizing Republicans as well.
David Smith, senior lecturer in American politics and foreign policy at the University of Sydney, Australia, agreed that this potential for Obama's presence to mobilize Republicans is a problem the Biden campaign must be wary of.
"Obama is a hate figure among Republicans and especially Trump's supporters; Trump has devoted a lot of his presidency to denigrating Obama," he told Newsweek.
"So Obama is going to avoid campaigning in closely-poised races in conservative states where his presence could be antagonistic, and motivate Republicans."
Obama's support should also be used sparingly, in order to maintain its impact, David Campbell, professor of American democracy at the University of Notre Dame, said.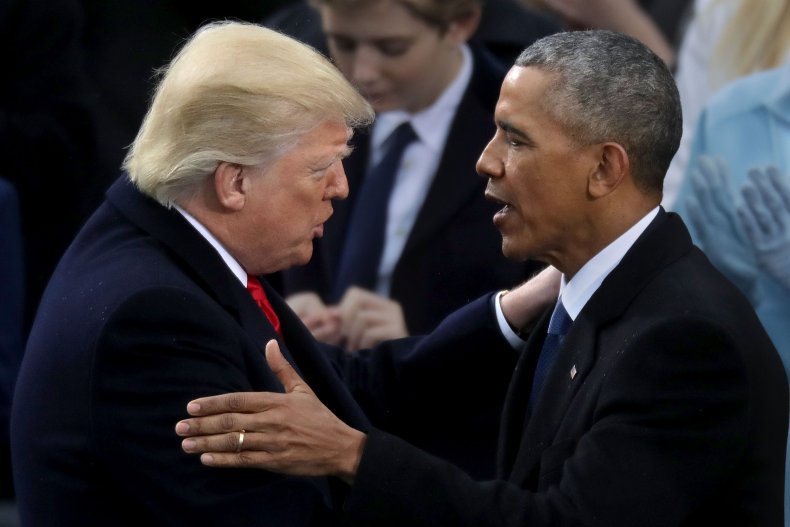 "Obama remains wildly popular among the Democratic base, and among many of the swing, suburban voters Biden where Biden is making significant inroads," he told Newsweek.
"Nonetheless, the Biden campaign needs to be careful not to overexpose Obama—his effectiveness lies in the fact that he is not a constant presence. Thus, when he speaks, he commands attention."
GOPAC chairman and GOP strategist David Avella said that Obama's impact might be less than he hopes for.
"Former presidents never have the decisive impact they desire. President Obama can attest to this given how he attempted to impact the 2016 election," he told Newsweek.
"The most productive role a former president can have is assisting with fundraising and keeping volunteers excited. Beyond that, voters decide for themselves who will make their lives, easier, safer, and better.
"As President Obama knows from the 2016 election, the election is not about 'President Him.'"
On the potential of Trump being inclined to take further shots at Obama, Avella said: "A feud with President Obama only hinders President Trump's moments to discuss his goals with four more years in the White House."
Samantha Zager, deputy national press secretary for the Trump campaign, said that Obama's intervention highlighted Biden was running a "lackluster campaign."
"Joe Biden's name is the one on the ballot this November—and no one is excited about that, hence why he has to hide behind surrogates who still fail to garner attention for his lackluster campaign," she told Newsweek.
"The choice this November could not be clearer, a candidate drifting toward socialism or President Trump, who continues to deliver on his America First agenda."
Newsweek has contacted representatives of Obama and the Biden campaign for comment.