A woman in North Lake Tahoe, California was knocked to the floor by a bear in her home after she left her door open while taking out the trash.
According to the Placer County Sheriff's Office, the incident occurred on June 16 in "broad daylight" after the animal walked into the home while the woman was outside.
"The victim had gone back into the home and came face-to-face with the bear, who scratched the victim's face and knocked them to the ground," the sheriff's office wrote in a statement on its Facebook page. "Fortunately, the victim was able to get away from the bear and call 911."
The sheriff's office said that the condition of the victim is unknown.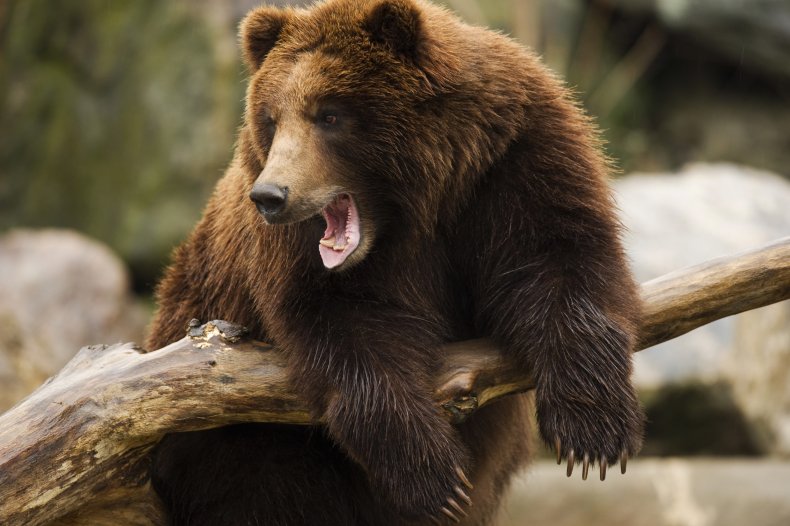 Responding deputies found that the bear had crawled up a nearby tree.
"California's Department of Fish and Wildlife arrived at the home and took the bear," the sheriff's office wrote.
The sheriff's office urged residents to lock their doors even if they "plan to return within minutes."
"Also remember to not leave any food or wrappers, crumbs, etc. lying around in your car or in an unsecured trash can – bears have an extraordinary sense of smell and trust us – they WILL claw their way into anything to get to the food!" it added.
Newsweek reached out to the Placer County Sheriff's Office for additional comment.
In a separate incident in Tennessee last week, a woman fought off a mother bear using a lawn chair, and escaped the encounter with with non-life-threatening injuries.
The attack occurred while the woman was sitting on her porch, and the bear was with her three cubs. The woman shook a lawn chair in an attempt to scare off the bears, when the woman said it "made a lunge" at her. The bear scratched her and then ran away.
In Canada this month, a woman was walking her dogs when a bear lunged at her and bit her, the British Columbia Conservation Officer Service said.
"As the dogs tried to chase the bear away, it lunged at the woman, biting her on the foot. The woman yelled at the bear and managed to scare it away and was not seriously injured," it wrote in a statement.
Last week, a bear in Truckee, California, entered an Airbnb rental home and "proceeded to destroy the house looking for food," sending the guests into locked rooms.