'A Beautiful Planet' Whisks Viewers to Space for 45 Minutes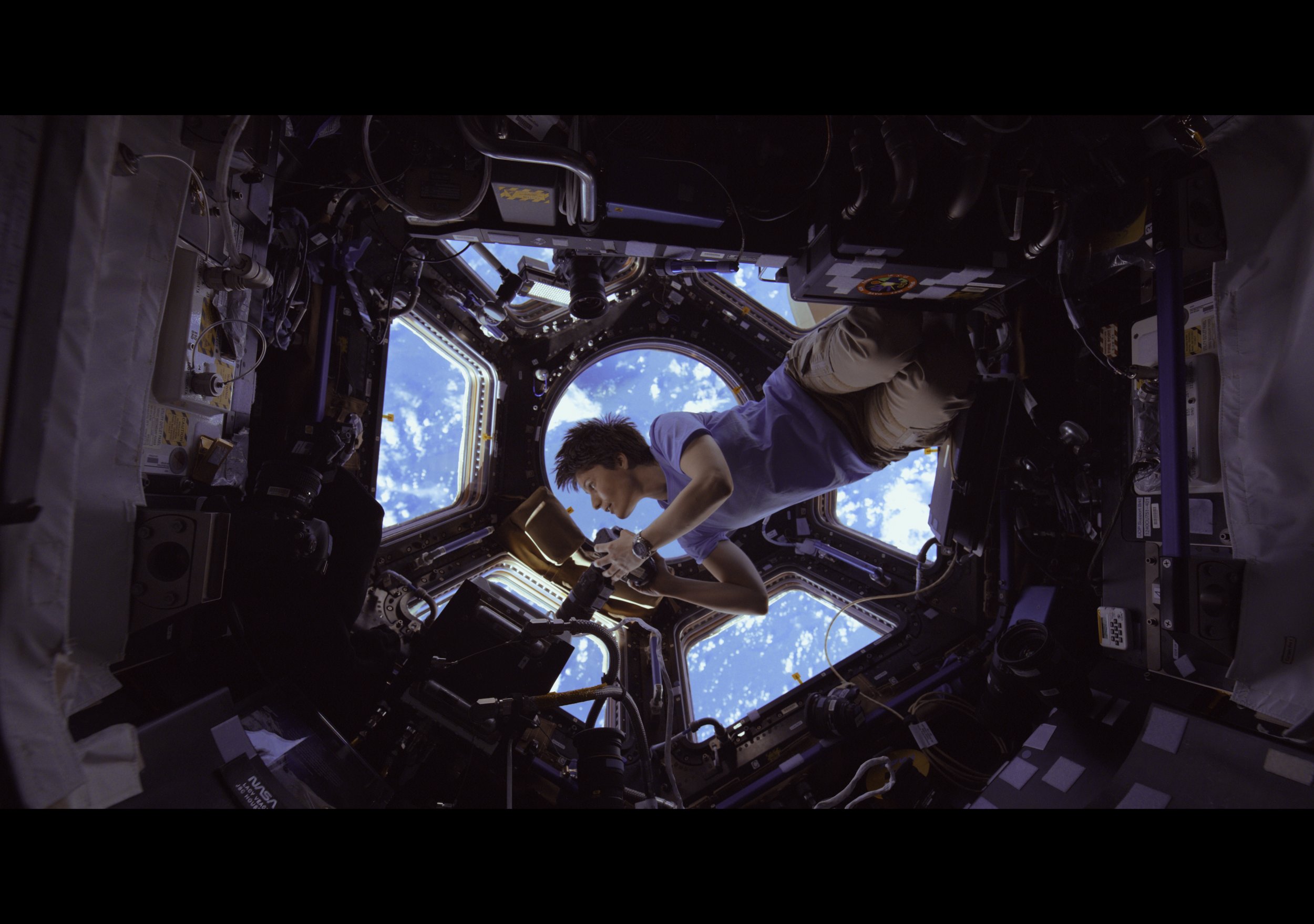 An astronaut's view of Earth is unlike any other. From the International Space Station equivalent of a corner office—a cupola of windows floating in orbit—a handful of men and women have the chance to see our planet from a singular perspective. They can witness firsthand its exquisite beauty, its fragility and the marks humans have made upon it. In recent years, astronauts have been inviting the gravity-bound to see the Earth as they do, documenting their journeys and posting photos, videos and thoughts on social media during missions to the ISS.
But tweets and small screens can only go so far. "Seeing time-lapse on a Vimeo on your iPhone and seeing that 60 feet-by-80 feet is, emotionally, very different," says Toni Myers, producer and director of the recently released IMAX documentary A Beautiful Planet. "I think you can say when you look at your phone, 'That's really neat,'" she says, but in IMAX 3-D, "it is awe-inspiring."
"Since it was invented, IMAX has been a very experiential medium. It takes you places you just wouldn't normally get to go," says Myers, who has previously taken the public to space with documentaries like Blue Planet (1990), Space Station (2002) and Hubble (2010), and underwater with Under the Sea (2009). "Using the medium is really to put people inside that cupola looking out," she adds. "The intent of the movie is to take people to space."
In order to accomplish this feat, Myers and IMAX partnered with NASA and trained several of its astronauts to film the documentary from their "unique vantage point." Astronauts spent about 15 to 20 hours learning about lighting, exposures, focus, sound and scene. They watched previous films in an IMAX theater to better understand the intended outcome and helped Myers and her team develop a list of interior scenes to capture and Earth targets to film from orbit, though that list inevitably evolved throughout the shooting process.
"We encourage them as directors on orbit to make some of their own choices too," Myers says. "I've always said, 'If an alien comes up and puts his face in the window, don't not shoot it because it isn't on the list.'"
The equipment—all flight-certified after undergoing rigorous testing—reached the ISS in September 2014, and NASA astronaut Barry E. "Butch" Wilmore began shooting about a month later. During the 15 months the equipment stayed on board, crews came and went, filming components of the documentary in their spare time between scientific experiments, exercise and other tasks. The unorthodox process resulted in a movie that brings viewers into the space station to see the Earth from a strikingly new perspective and to experience the daily life of an astronaut—feeling the weightlessness of living and sleeping in space and, for example, learning how one washes his hair with no gravity or running water.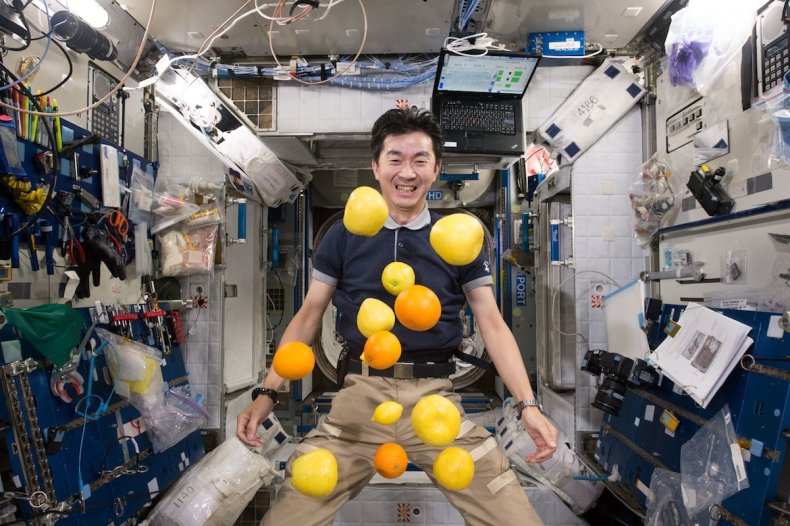 It begins with the voice of Jennifer Lawrence, the film's narrator, gently taking viewers through the universe and zooming in on the relative speck that is our planet. "Almost lost inside this huge swarm is one average-sized star. As stars go, it's quite unremarkable. Nevertheless it's the most special place in all the cosmos," she says. "Orbiting this star is the only place we know, in all the universe, to harbor life."
And then at once, viewers are inside a small Soyuz capsule with the American Terry Virts, the Italian Samantha Cristoforetti and the Russian Anton Shkaplerov as they prepare for take off, after which they will travel toward the space station at 17,500 miles per hour. Lawrence's narration throughout the film is interspersed with the voices of the astronauts, recorded in interviews upon their return.
Virts tells Newsweek he was elated when he found out he'd be helping make A Beautiful Planet. He's loved IMAX movies since childhood, and says the 1976 film To Fly!, made in the early years of the medium, left a lasting impression. As an astronaut and "director in orbit," Virts says he got to know the Earth by its colors—the white of Russia in wintertime and the teal of the Bahamas, which he calls the most stunning place to see from above.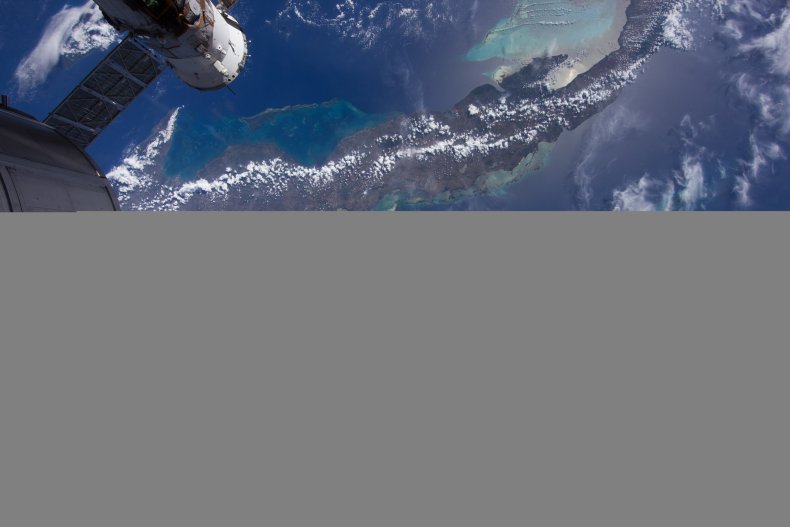 "The planet is just beautiful," he says, but filming from space, you can also see some of the devastating human impacts on the environment. "Madagascar is a mess"; China, with its very obvious pollution, is "just a brown soup down there"; and in Brazil, you can see "humongous squares" where trees have been cut down. One of the most painful things for him to see, too, was the glaring darkness of North Korea at night among the brilliant lights of South Korea, China and Japan.
Using digital film, Virts and his fellow astronauts were able to capture nighttime scenes to include in IMAX for the first time. Unlike previous movies, A Beautiful Planet shares scenes of thunderstorms dotting the Earth's surface with flashes of lightning, shots of the aurora borealis and aerial views of cities around the world, like constellations in reverse.
"The IMAX movie," Virts says, "is the best and closest to being in space that you can get without actually going there."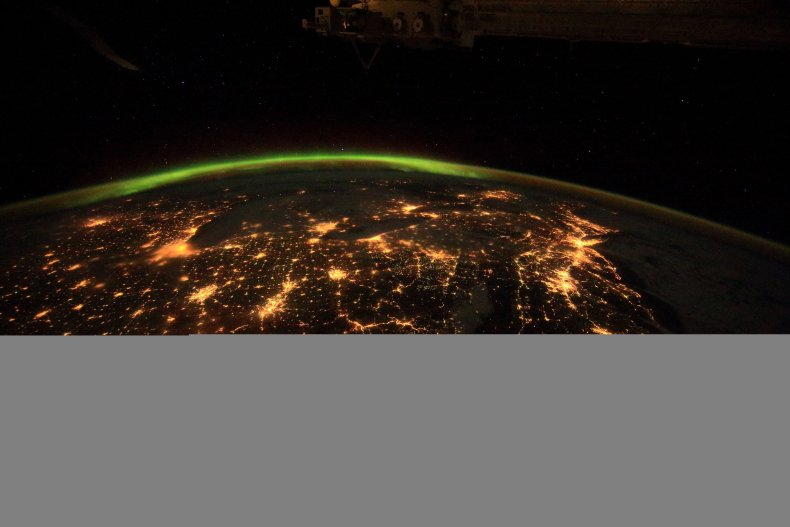 The medium is so integral to the experience and the message that when I spoke with Myers, she was horrified to learn I'd first watched a screener on my laptop. I assured her I had plans to rewatch the movie as it was meant to be seen, and on a recent rainy weekday evening, I trudged through the crowds heading in and out of Manhattan's Penn Station to catch it on the massive screen. A theater staffer handed two pairs of 3-D glasses to me and a friend, and we settled in for a 45-minute trip to space, albeit on more comfortable seats than those of the Soyuz capsule we virtually boarded. We stared transfixed at the elegant aerial shots, experienced vicarious anxiety when taken out on a space walk via GoPro, and laughed when Cristoforetti had to jump on Wilmore's space suit to release him from it.
My friend, who teaches high school science, and I talked after the film about space-grown flowers and lettuce—the latter we had watched the astronauts taste—and about how many people apply to be astronauts, what the selection process is like and Scott Kelly's Year-in-Space mission. "I should take my students to this," she told me.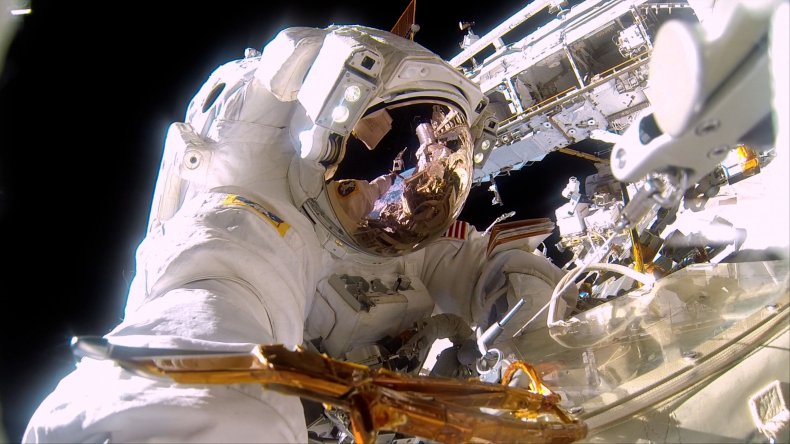 Young people like her students are exactly the kind of audience Myers hopes to reach with A Beautiful Planet. "What I've found is that young people are environmentally caring and passionate invariably about being good to the planet," she says. "It's the adults who are busy with their debts and day-to-day, paying the rent. They tend to be less so."
Since Blue Planet came out roughly a quarter of a century ago, the explosion of the Internet has not only made it possible for the public to engage daily with space exploration, but, Myers says, people have become more aware of what's happening to the planet. She hopes the film will inspire some sixth-grader somewhere to take on one of the problems the movie presents—it champions, for instance, building a nuclear fusion reactor—and figure out a way to solve it.
"The sentiment so often is, you know, 'Oh well, what can I do? We're on the ground here and it's just kind of inevitable,'" she says. But the film suggests that individuals and communities can take action to take better care of the planet. Similarly, Virts says he asked Myers to include a scene about the the Chesapeake Bay cleanup to show that it is possible to make changes and work to fix things. He hopes people don't walk away from the film with too much "doom and gloom."
And Myers agrees. "I did not want to sound aggressive," she says, a goal that shaped everything from the documentary's visual tone to the choice of Lawrence as benevolent narrator. "My overriding hope is to inspire people, not berate them."