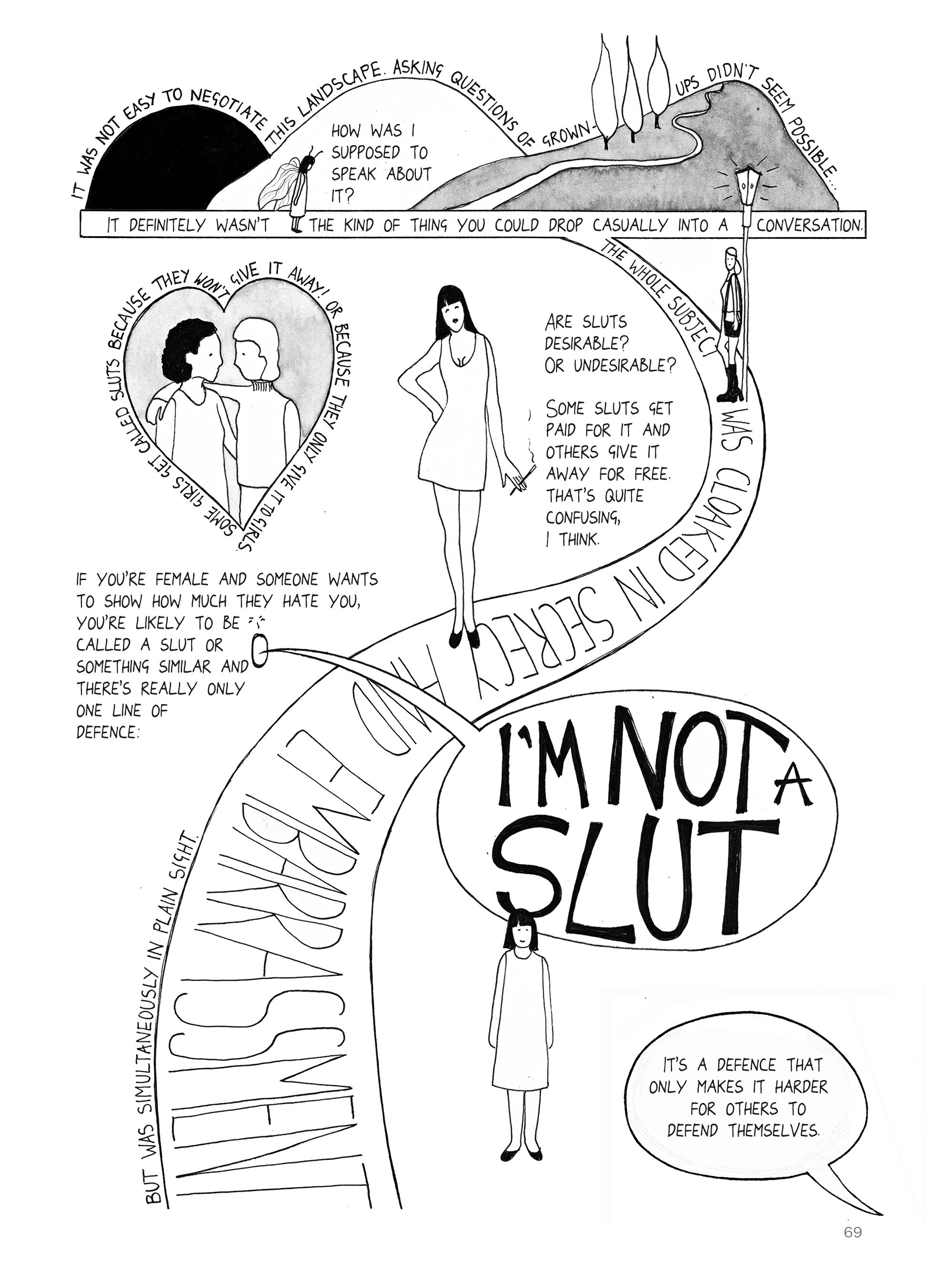 An eerily familiar figure appears at the end of Becoming Unbecoming, a graphic novel by the Yorkshire, U.K.-based artist known only as Una.
With his cigar in one hand, a fat ring on the other, and his white, shoulder-length hair skimming a blue tracksuit, we know it's the uniform of disgraced, now-deceased British entertainer Jimmy Savile before reading his description: "A prolific sex offender, a rapist, paedophile, hebephile, ephebophile, gerontophile and necrophile."
Over the past several years, Savile and other British cultural figures, including BBC presenters Stuart Hall and Rolf Harris, were found guilty of committing sexual offenses dating back to the 1970s against dozens of women and girls. Their prominence, power and ability to rub shoulders with the rich, royal and famous meant they could get away with violent groping and assaults. The attention of the British public was instead focused on the hunt for the Yorkshire Ripper, a British serial killer who mutilated and murdered 13 women in West Yorkshire and Greater Manchester, in northern England, between 1975 and 1980.
Becoming Unbecoming traces two parallel timelines: The search for the Yorkshire Ripper (real name Peter Sutcliffe) and Una's coming of age in the same northern county, when she was sexually abused by a number of men. Una, who is based in Yorkshire and teaches illustration, declines to go into specific detail about her abuse. Her novel, while partly a personal trauma narrative, also recounts the collective trauma faced by a community hunting for a violent killer on the loose.
"You can't forget growing up under the Yorkshire Ripper," Una tells Newsweek. "The fact that the timeline of the hunt for Peter Sutcliffe coincided so neatly with my own timeline is a bit of a gift, really. It's something that I can use as a historical context which speaks about misogyny, about male violence against women."
Through drawing and text, Una recounts several incidents of sexual violence, which lead to a psychological breakdown and a diagnosis of post-traumatic stress disorder. Nevertheless, she's still told to smile. As a 10-year-old, a man named Damian "pretended I was older," she says in the novel; a few years later, Una was sexually assaulted while playing outside with her friend: "I'm sure the same thing happened to my den-making friend, though we never spoke of it," she writes.
Taunts of "slut!" and "slag!" followed Una around school after she got a boyfriend; later, another man and his friend attacked her in a car, forever turning the brush of mohair into a trigger.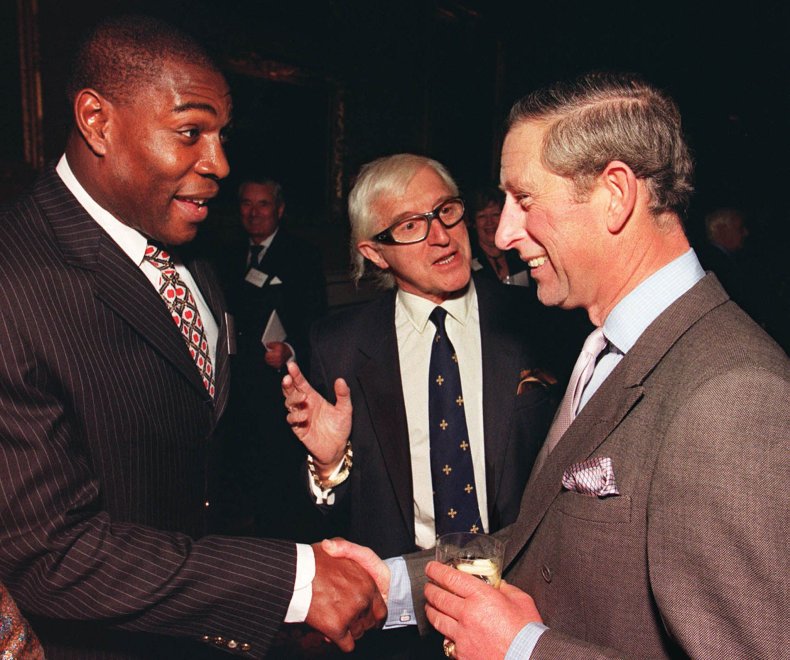 "Even when I was given the opportunity, I still couldn't speak about it. I remember a feeling at the time that I wanted to speak, but the words were literally stuck in my throat," says Una. "I couldn't get them out, they wouldn't come out."
Throughout the novel, between illustrations of Una being pursued by a wolf and obsessive coverage of the Yorkshire Ripper hunt, she carries a large object around with her. At different times white and gray, heavy and light, and a bag, balloon and speech bubble, it symbolizes both the weight of her burden and the inability to articulate the experience of sexual violence. Drawings of police refusing to listen to women who say they saw Sutcliffe or survived his attacks in the 1970s have a disturbing resonance with the dismissive treatment many women are met with when they report sexual harassment or assault today.
"Because sexual violence, and particularly child abuse, is kept so hidden away, until the advent of the internet it was impossible to tell anybody. It wasn't just something you could talk about openly," Una says. "Speech is central to how we have to move forward with trying to understand what causes male violence and causes the silence that follows it."
Sutcliffe, 70, was eventually caught in 1981 and given 20 life sentences after being convicted of 13 murders and seven attempted murders. Earlier this year, he was moved to prison from the psychiatric hospital where he had spent the past three decades.
Una says it remains difficult for women and girls to find justice for their sexual abuse. In the U.S., a spate of sexual assaults against high school girls by their male classmates, which often end with the sharing of photos or videos from the incident, is the subject of a new Netflix documentary, Audrie & Daisy. The girls were blamed and shunned by their communities; the boys were protected and received minimal or no jail time.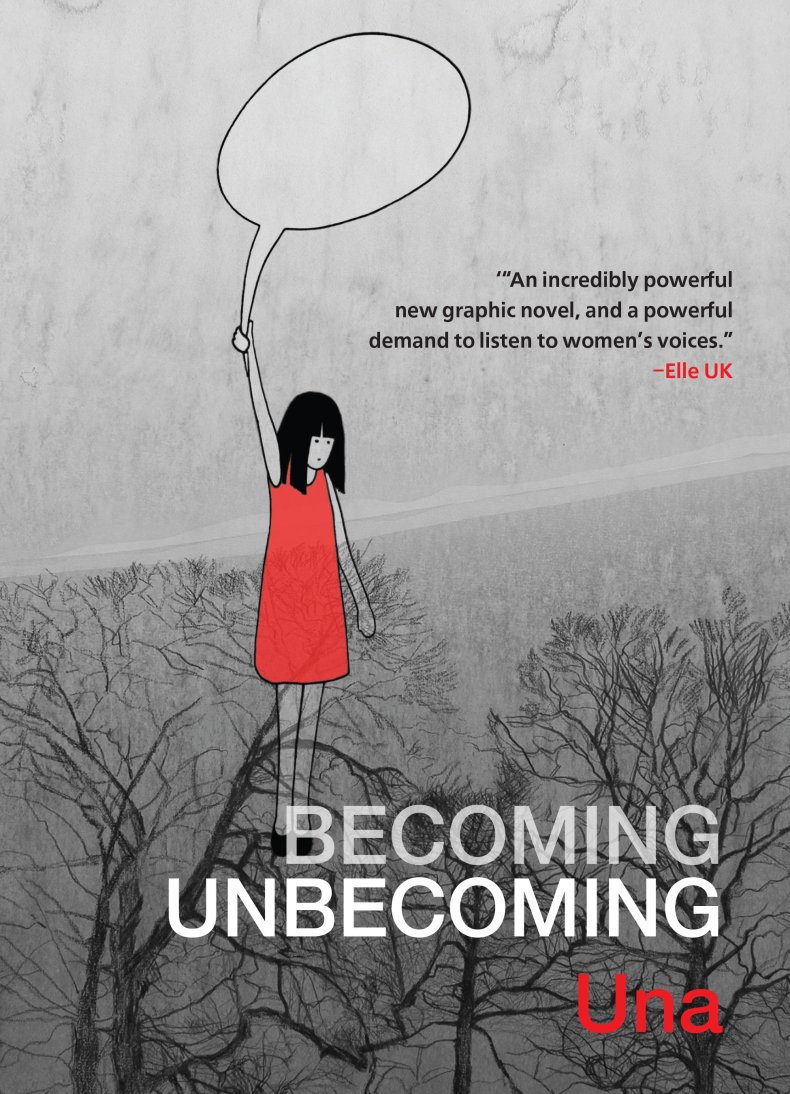 In 2016, 10 men were convicted of grooming, abusing and trafficking for sex dozens of women and girls aged 13 to 23 in Rochdale, Greater Manchester. Most of the abuse occurred between 2004 and 2008, and the trial took place while Una was writing Becoming Unbecoming. There was widespread criticism of the way police and local social services dealt with the victims. In one case, the parents of a 15-year-old girl who became pregnant after being repeatedly raped were told by police that their daughter was a "prostitute" who made a "lifestyle choice."
The case "gave me a lot of motivation, because I could really see the similarities between what happened to me and what happened to the girls in Rochdale," says Una.
There are signs that the culture has shifted, if only slightly, since the 1970s. Last month, California Governor Jerry Brown signed a bill ending the state's 10-year statute of limitations for prosecutors to file certain rape and child molestation charges, amid the ongoing Bill Cosby sexual assault scandal. (In her book, Una re-creates the famous New York magazine cover showing 35 of Cosby's alleged victims.)
Even during the writing of Becoming Unbecoming, as the Savile case also came to a head, it became easier and culturally more acceptable to report historical crime, says Una. "The exposure of sexual abuse, of the kind of epidemic of sexual violence and sexual abuse that kept popping up in the news as I was writing, helped me to think, Yeah, I'm going to keep going with this, even when there's times when I'm not quite sure about it," she says.
"We've ended up with the whole of the 1970s on trial—because justice is still justice, even if it's 30 years late."
Becoming Unbecoming goes on sale on November 1.