Who Does 'Fresh Prince''s Tatyana Ali Play in 'Bel-Air'? Special Role Explained
Bel-Air Season 2 will see the addition of The Fresh Prince of Bel-Air star Tatyana Ali to the cast, though the actress won't be reprising her iconic role from the original series.
Peacock's Bel-Air is a dramatic, modern-day reimagining of the beloved 90s sitcom, following the complicated journey of Will (famously originally played by Will Smith) from the streets of West Philadelphia to the gated mansions of Bel-Air, California.
Season 2 of Bel-Air picks up with Will at a crossroads as a new figure comes into his life who challenges what he's learned in Bel-Air and competes for control of his influence.
The character, played by Jabari Banks, juggles this while navigating his home life with the Banks family and trying to rebuild the trust that was broken at the end of last season.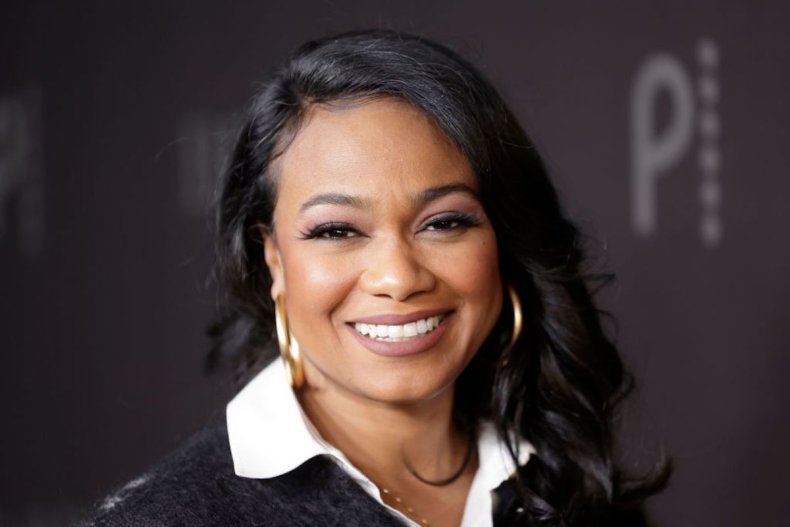 The brotherhood between Will and Carlton, the character made famous by Alfonso Ribeiro and played now by Olly Sholotan, starts to evolve as the pair grow closer, but they still challenge each other about their differences.
Meanwhile, Will's cousin Hilary becomes more of a boss in her influencer world, and Viv and Phil balance marriage and family while trying to forge their own career paths and reconnect to the things that are important to them.
As well as the faces that Bel-Air fans are already familiar with, several new characters have joined the cast, one of them being played by Ali, 44, who played Ashley Banks on The Fresh Prince of Bel-Air.
Ali was just 11 years old when the show premiered in 1990, and she played the beloved character right though to the show's finale in 1996.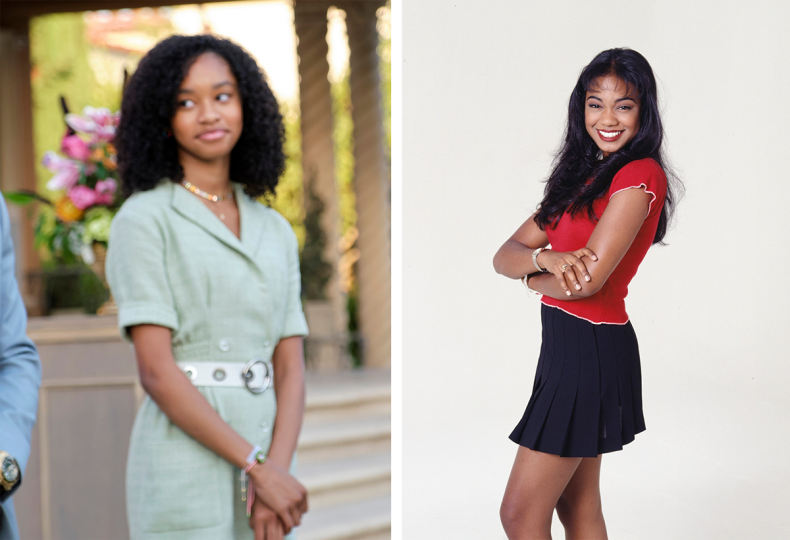 Now, she is set to join the cast of Bel-Air but not as Ashley, as that character is being played by Akira Akbar, who has also starred in Captain Marvel, We Can Be Heroes and Criminal Minds.
Newsweek has everything we know so far about Ali's special role in Bel-Air.
Who Does Tatyana Ali Play in 'Bel-Air'?
Not many details have been revealed about Ali's character, but we do know she is called Mrs. Hughes and will be Ashley's teacher.
Peacock has released a picture of the actress as Mrs. Hughes, who will be a recurring character throughout Bel-Air Season 2.
In the shot, Ali, as Hughes, can be seen dressed in a stylish orange blazer and wearing two gold necklaces.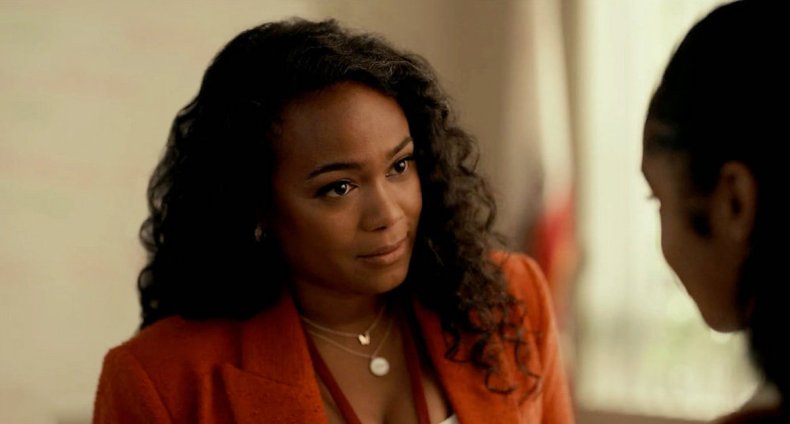 Other 'Fresh Prince' Cast Members Who Have Joined 'Bel-Air'
Ali is not the only The Fresh Prince of Bel-Air star to make an appearance on Bel-Air.
In Season 1, Daphne Maxwell Reid, who played Vivian Banks in The Fresh Prince of Bel-Air, made a guest appearance as Helen, a board member of the Art Council.
Vernee Watson-Johnson, who played Will's mother, Viola Smith, in The Fresh Prince of Bel-Air, also appeared as a board member named Janice.
Bel-Air Season 2 premieres on Peacock on February 23.