Ben Shapiro Says There's 'No Excuse' for Mitt Romney Supporting Jackson
Conservative commentator Ben Shapiro rebuked Republican Senator Mitt Romney for giving Judge Ketanji Brown Jackson a standing ovation after she was confirmed to the Supreme Court, calling Romney's support "virtue signal[ing]."
Jackson was confirmed as the first Black woman to serve on the nation's highest court Thursday. She was met with loud applause, including congratulations from Romney. On Friday's episode of The Ben Shapiro Show, the host slammed Romney for voting in favor of the judge, saying we need to "get over" applauding for historic Black firsts.
"Mitt Romney is from the reddest state in America," Shapiro said on the podcast. "He ran for president on the 2012 Republican ticket. I see no excuse for Mitt Romney not only voting for this judicial nomination, I see no excuse for him giving it a standing ovation."
Shapiro went on to say that he is "extraordinarily tired" of Republicans and conservatives giving insincere congratulations to Black firsts, specifically mentioning former President Barack Obama and the confirmation of Jackson.
"Who cares? I mean truly, who cares," he asked.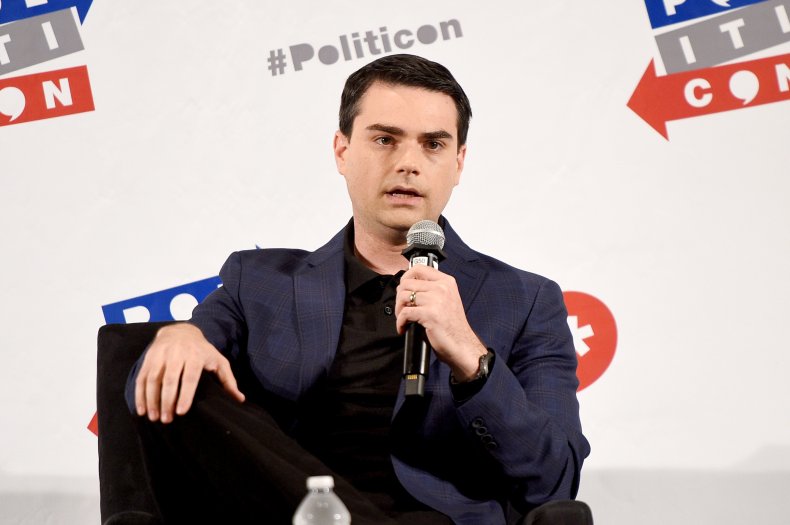 "I don't understand why there are so many Republicans who feel the necessity to sort of virtue signal," Shapiro said. "Oh my gosh, we have a Black woman on the Supreme Court."
Shapiro dismissed Jackson's historic nomination by referencing other Black accomplished figures.
"We have a Black female vice president," he continued. "We've had a Black female secretary of state. We've had a Black president. Like, can we get over this at a certain point?"
BlackPast, a web-based reference center dedicated to teaching African American history and the history of people of African ancestry, explains why highlighting Black "firsts" is important for future generations. The organization argues that celebrating firsts documents the progression, or lack thereof, in the Black community.
"African American history is about much more than chronicling a series of 'firsts,'" BlackPast says. "The time and place of a breakthrough reflects not only remarkable individual achievement but is itself an indication of the progress or lack of progress of black people in realizing the centuries-old intertwined goals of freedom, equality, and justice."
The notion of firsts, specifically Vice President Kamala Harris and Judge Jackson, paves the way and encourages the current generation as well as inspires those who have lived through other monumental moments.
Maryland State Delegate Pam Queen recalled growing up through many firsts.
"Yes, one day this would be a normal occurrence. I remember growing up 6 decades ago and hearing about all the 'firsts' for Black women and thought, there wouldn't be any new trails to blaze when I grew up," Queen tweeted.
Newsweek reached out to Shapiro for comment.