Bernice King and Other Celebrities Condemn Shooting of Daunte Wright
Americans and the world are waking up to the news of Daunte Wright's death this morning, as another Black man has been shot and killed by police.
The 20-year-old died after he was shot by an officer during a traffic stop in the Minneapolis suburb of Brooklyn Center.
The incident has sparked severe unrest late into Sunday night amid heightened tensions in the city as the trial of Derek Chauvin, the former Minneapolis officer charged in the death of George Floyd continues.
Daunte Wright's mother, Katie Wright, spoke to reporters on Sunday afternoon and said that her son called her when police had pulled him over for having air fresheners dangling from his rear-view mirror.
"I heard scuffling, and I heard police officers say, 'Daunte, don't run,'" she said. "Like a minute later, I called and his girlfriend answered, which was the passenger in the car, and said that he'd been shot and she put it on the driver's side, and my son was laying there lifeless."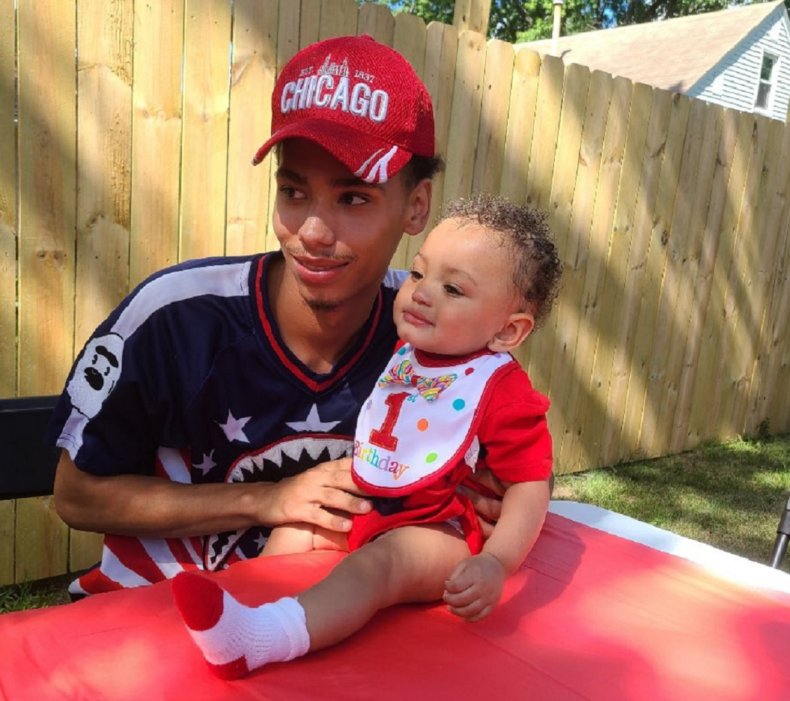 In a news release, Brooklyn Center police chief Tim Gannon said officers shot Wright after pulling his car over for a traffic violation, and discovering that he had an outstanding warrant for his arrest.
Tear gas and rubber bullets fired by officers in riot gear to disperse hundreds of protesters at the Brooklyn Center police department.
The local mayor Mike Elliott has declared a local emergency and enforced a curfew.
As Americans wake up, many high-profile voices and celebrities are reacting to the shooting and growing unrest in Minnesota.
"There isn't even anything left to say anymore," tweeted actress Ashley Nicole Black. "There is no more raising awareness. Everyone is aware. We simply live in a country that refuses to stop killing its citizens. RIP Daunte Wright, and prayers up for all who knew him."
Although she did not reference the shooting of Wright specifically, Bernice King tweeted on Monday morning: "A hashtag isn't a holistic view of a person's humanity. And a sound bite isn't someone's whole story."
The daughter of the late civil rights leader Martin Luther King Jr. added: "Take care here. Hold your soul dear."
Comedian Travon Free wrote on Twitter: "The cycle continues. #DaunteWright."
CSI Miami star Omar Benson Miller tweeted: "This powder keg is going to erupt sooner than later & I just pray that the rebuild of America is better than the original model. #DaunteWright #SayHisName."
Top Chef host Padma Lakshmi retweeted ACLU of Minnesota, writing: "Say his name: Daunte Wright."
Rapper The Game added: "R.I.P. Daunte Wright.... SMFH Minneapolis police have shot & killed a 20 year old black child over an insurance card."
Civil rights activist and Baptist minister Al Sharpton tweeted: "I just spoke by phone to the father of Duante Wright, the 20 year old killed by police in Brooklyn Center, Minnesota. NAN will stand w/ this family and demand justice in this matter."
"My heart aches for the family of Duante Wright, pulled over near Minneapolis and killed by the police," tweeted New York City mayoral candidate Andrew Yang. "As the Twin Cities awaits justice for George Floyd, how much can a community bear? Black Lives Matter today and every day."