Bernie Sanders 'Confident' Raising Minimum Wage Doable Via Reconciliation Sans GOP Backing
Vermont independent Senator Bernie Sanders said Saturday that he feels "confident" the Senate parliamentarian will approve a $15 minimum wage proposal to pass through the budget reconciliation process, which could allow it to become law without Republican support.
"I'm very proud of the strong arguments our legal team is making to the parliamentarian that raising the minimum wage to $15 is not 'incidental' to the federal budget and is permissible under the rules of reconciliation," Sanders told CNN on Saturday.
"I'm confident that the parliamentarian will advise next week that we can raise the minimum wage through the reconciliation process," he added.
Sanders, who serves as the Senate Budget Committee Chairman, has repeatedly pushed for measure that would gradually increase the minimum wage to be included in President Joe Biden's $1.9 trillion coronavirus relief package.
Democratic senators are now trying to pass Biden's relief package through a process known as budget reconciliation, which would allow the bill to become law without GOP backing.
But it will be up to the Senate parliamentarian, Elizabeth MacDonough, regarding whether the minimum wage provision is allowed to pass with a Democratic simple majority, under a rule commonly referred to as the Byrd Rule.
As the Senate parliamentarian, MacDonough provides non-partisan advising on procedure and has significant power to interpret which policies comply with the Byrd Rule.
This week, Sanders and other Democrats said they made a strong case arguing why the minimum wage increase should be included in the relief package. On Friday, Sanders said he expects to find out next week whether lawmakers can include the provision in the bill, according to Reuters.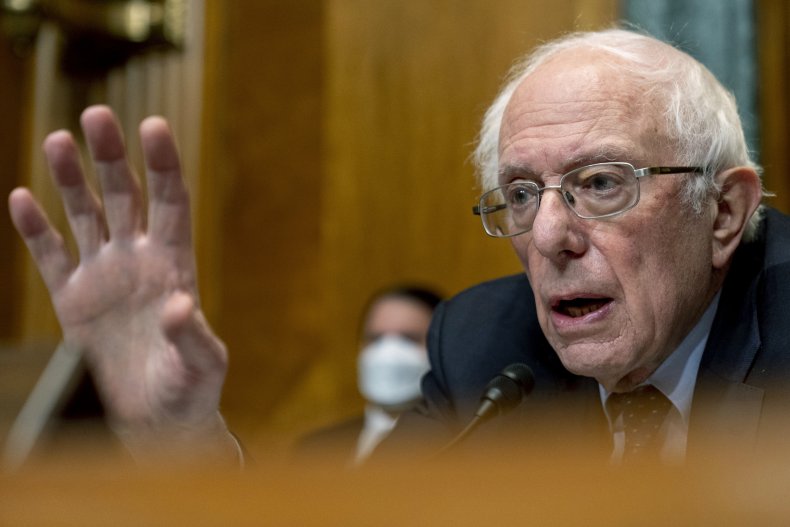 However, some Democrats have expressed hesitation against the $15 minimum wage increase, and have suggested they would vote against the measure.
West Virginia Senator Joe Manchin has previously said he will not support an increase in the minimum wage to $15 an hour, but has indicated that he could favor a more "reasonable" hike.
Senator Kyrsten Sinema of Arizona, another key vote for the Democrats, has also raised issue with the $15 federal minimum wage being part of the budget reconciliation process.
"The minimum wage provision is not appropriate for the reconciliation process," Sinema told Politico earlier this month. "It is not a budget item. And it shouldn't be in there."
Even Biden, who campaigned on a promise of raising the minimum wage, has suggested that it likely won't pass with unanimous support. But on Tuesday, he defended the measure by stating that "no one should work 40 hours a week and live in poverty."
"Here's the deal, it's about doing it gradually. We're at $7.25 an hour—no one should work 40 hours a week and live in poverty. But it's totally legitimate for small business owners to be concerned about how that changes," Biden said during a CNN town hall on Tuesday.
Washington Democratic Congresswoman Pramila Jayapal echoed those statements in a tweet on Friday.
"We can't let one or two Democrats prevent the $15 minimum wage from being in the relief bill. It's bad politics and bad policy. The American people need a raise and we need to deliver one," she said.
As Americans anxiously await the next round of relief, Democratic Senate Majority Leader Chuck Schumer said Friday that the chamber will pass the bill before March 14, when the latest round of federal unemployment benefits expire, Reuters reported.
Newsweek reached out to Sanders for additional comment, but did not hear back in time for publication.