Vermont Senator Bernie Sanders said Democrats would use a Senate rule to push through a COVID-19 relief package "as soon as we possibly can."
In an interview Sunday morning with CNN's State of the Union, Sanders, who is the incoming Budget Committee Chair, told host Dana Bash that Democrats would pass a reconciliation bill—which is not subject to a filibuster—to rush through federal funding to support economic strain on Americans caused by the COVID-19 pandemic.
The move comes just as Senate Republicans voiced opposition to President Joe Biden's $1.9 trillion COVID-19 relief package, claiming he designed the program without consulting for bipartisan support. GOP members expressed hesitancy to push through a package made from scratch.
"We just passed a program with over $900 billion in it," Republican Utah Senator Mitt Romney said to Bloomberg. "I'm not looking for a new program in the immediate future."
Attempts to meet in the middle would be null in the case of a reconciliation bill, which can pass with 51 Senate votes and the vote of Vice President Kamala Harris, rather than the 60-vote majority a typical bill in the Senate needs to pass.
"I don't know what compromise means," Sanders said to Bash. "I know that working families are living today in more economic desperation since the Great Depression. If Republicans are willing to work with us to address that crisis, welcome, let's do it. What we cannot do is wait weeks and weeks and months and months to go forward we have got to act now."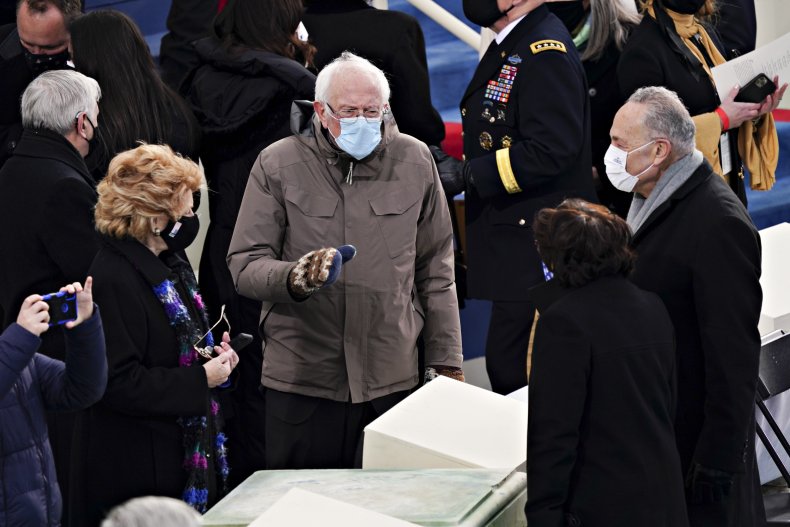 The new package calls for huge measures, including $160 billion in funding for a national vaccination program and $1,400 in individual stimulus checks, while also raising the minimum wage to $15 per hour.
Sanders added that in pushing these actions, Democrats are simply using the same technique the previous Republican-majority Senate did under Trump, but for different reasons.
Reconciliation was previously leveraged by the GOP to push through major tax cuts for wealthy Americans and large corporations, Sanders added. Senate Republicans also attempted to use the reconciliation process to repeal the Affordable Care Act in 2017.
Sanders, who publicly criticized Republican's attempted use of reconciliation to undo Obamacare, said the "devil was in the details" of the two reconciliation bills Democrats are looking to pass this year. The first would provide immediate relief to address food insecurity, prevent evictions, and give states necessary funding to administer successful vaccine programs. A later bill would address larger-scale economic recovery and address "structural problems we've ignored for years," such as climate change.
"We're gonna do it, but we gonna do it to protect ordinary people not just the rich and the powerful," he said.
According to data from the Bureau of Labor Statistics, payroll employment declined by 140,000 last month, with temporary layoffs increasing to three million. As cases of COVID-19 are on the rise across the U.S., states vaccine rollout plans are lagging behind schedule and more than half a million deaths are predicted by the end of February. But Senate Democrats are balancing the urgency of pandemic relief measures with Trump's pending second impeachment trial.
When host Bash asked Sanders if the reconciliation bill would come before impeachment, the Vermont senator said: "We don't have time to sit around [spending] weeks on impeachment and not get vaccines into the arms of people. You don't have time to worry about vaccines and not the fact that children in America are going hungry."